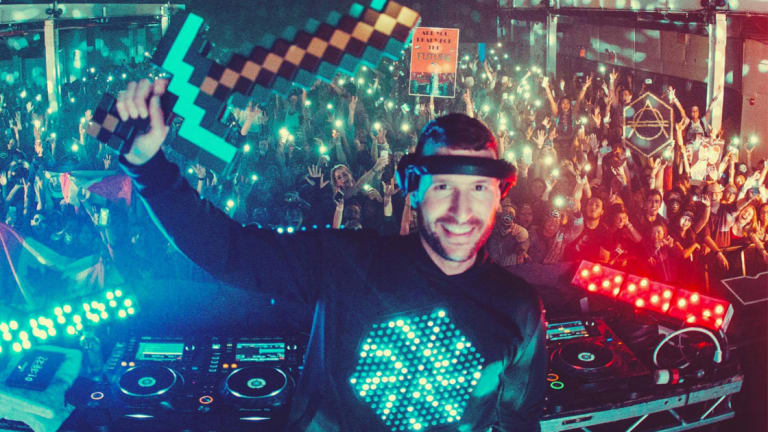 Get to Know the Don of the Future in This Exclusive Video Interview [WATCH]
Don Diablo talks about his new album Future and confirms an urban myth about his live sets.
With being in New York City for only a day, we're lucky that future house's founding father Don Diablo had the time to chat with us about his futuristic new album before taking the stage at Terminal 5.
Future is filled with sixteen resonating tracks, three of which Don lent his own vocals for. And although some of those songs are about heartbreak and loss, the album actually has a much positive and inspiring message that Don hopes reaches all of his fans. 
"I think the future lies within who you are, not what you are or where you're going to. 'Future' to me is all about embracing a positive attitude towards yourself and to others. And that's how you're going to survive the future because it's a jungle out there and if you don't love yourself, then it's going to be tough because there's a lot of pressure on your shoulders every day." 
Though, the lyrics about a better future isn't the only reason why the album is dubbed "future." Don explains how coming up with "cool and interesting new harmonic ideas" made the production futuristic and how he believes the talented singers on his album are indeed the future. Along with talking about artists he's worked with, Don also spoke about artists he'd like to remix, his super nerdy and cool hidden talents, confirms an urban myth about his live sets and other fun stuff. 
So check out the full interview with Don Diablo below and be sure to listen to his new album Future if you haven't already!
Special thanks to Don for taking the time to chat with me! It was a pleasure learning more about the artist behind such incredible music and we can't wait to see what you'll have in store for us next!
Follow Don Diablo: