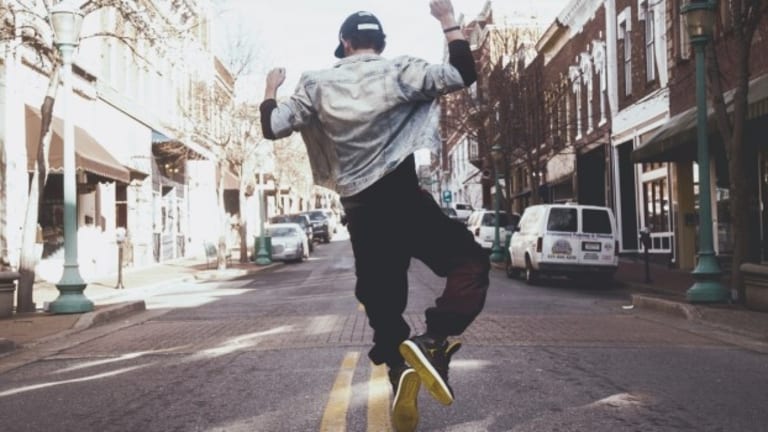 Ever Wonder How EDM Moves Us? We Talked to A Scientist Studying Just That [INTERVIEW]
A look at how music literally moves us!
I'm sure everyone can remember a time where you were completely lost in the music. It's very easy to let the music move you, and just enjoy the ride. But have you ever wondered why that happens? Luckily for us, we have the answer! Ragnhild Torvanger Solberg from the University of Agder in Kristiansand, Norway, shared with us her research on electronic dance music and how we move to it!
How would you describe your study to those of us without extensive scientific knowledge?
The study looks at how people move to EDM when they are dancing together with others, and how we get influenced by what happens in the music and also by the people surrounding us. Furthermore, it describes the close and mutual relationship between how we move and how we feel when hearing EDM; when we find the music especially pleasurable we move more -- and when we move more we find the music especially pleasurable. The experiment is one of the first to use body movements as a way to measure peak pleasurable experiences.
What was the biggest challenge you faced while conducting this study?
The biggest challenge I encountered was the research setup. By this I mean to find suitable ways to capture the movements of several people dancing at the same time, that this felt natural for the people involved and that it also met the requirements for controllability in empirical research. We ended up carrying out the dance study in a motion capture lab where body movements are tracked using an infrared camera system. With the help of this system we can get extremely precise movement data and analyze how people move to EDM. We also did several adjustments to "clubify" the lab: we switched off the light, installed light effects machines and played the DJ mix loudly through a surround sound system with 42 speakers arranged in a 3D setup.
Can you describe how you chose the songs for the study?
Choosing the tracks for the study was also quite challenging. One of my main research interests is to see how people respond to tracks with breakdown, build-up and drop, which we have decided to call the break routine. Therefore I ended up with pre-recording a short DJ mix consisting of four tracks, where two of the tracks had breakdown, build-up and drop, and two tracks without such musical passages and relatively little development to have a control to which break routine tracks could be compared.
When using real music in experiments, you always have to test if your participants are familiar with the music because that will influence how they perceive it -- either in a positive or negative way -- and then you cannot really say if it is the specific musical features that trigger a response or other mechanisms such as for instance personal taste or nostalgia. I decided to limit the investigation to house and various house genres and tracks that were released quite recently, but were not especially familiar. Furthermore, the tracks should include some typical EDM characteristics, such as tempo between 120-130 bpm, four-to-the-floor beat, no complete vocal line and that the musical layers are introduced, changed and removed after two, four, eight, sixteen or thirty-two bars.
I listened through countless(!) tracks that included breakdown, build-up and drop that matched this description and ended up with a little selection that seemed representative for the house genre. I also wanted a selection of tracks where each of the break routine was produced differently. This way I could explore the effects of the techniques used in the various break routines.
One of the tracks that I included in my research was "Icarus" by Madeon, released in 2012. It turned out that in all the listening and dancing studies I have performed, this track is always danced the most to and rated as the most pleasurable track - regardless of how familiar people are with it. So Madeon has definitely done something right when producing that track
What made you choose EDM as the focus of your research?
For many years I have enjoyed EDM and found it fascinating how this music style can provide people with intense experiences when they listen and dance to it. When I started my studies in musicology I really wanted to learn more about EDM from an academic approach. However, what I found was that the studies and literature mainly focused on the use of drugs as the explanatory factor as to why people had intense experiences with this style of music. Also, I found very little details about how people moved and felt and few descriptions about specific production techniques in EDM, so therefore I decided to focus my research on trying to answer these questions.
Is there anything else in the EDM world that you would like to study?
I would like to continue exploring how people move to EDM and how they are influenced by various factors, such as the musical features, other people dancing and the club space. The next step is to use movement sensors which allow us to investigate these questions in a real club setting. For my present research I focused on various subgenres of house. Therefore it would be interesting to broaden the scope in future studies and compare the similarities and differences between how people move to various genres, for instance house, techno, dubstep, drum n bass and so forth.
You used songs that were between 122-127 bpm, do you think your results would be different if you used genres with different bpm like dubstep, Dnb or hardstyle?
I aimed to use EDM tracks with a tempo a bit faster than in the tempo we walk -- genres that give energetic moves, which you can dance to for a longer stretch of time. Surely, how you move to music is dependent upon tempo, but it is also has to do with musical features, rhythmic patterns, style and culture -- this means that the typical dance style for house is not how people would prefer to move a dubstep track. This has not been a subject of much research, so this is something I really want to explore further.
Do you think that there could be a similar correlation with other textured and interpretive genres like jazz, psychedelic rock, or jam?
Variations of the structural development found in EDM and what we refer to as the break routine consisting of breakdown, build-up and drop, are found in other genres as well. Especially the gradual build towards a peak in the music, and other studies show that these peaks induce pleasurable responses - either through chills, goose bumps or desire to move. Therefore I would say it is likely that other genres which include such breaks and builds afford the same types of experiences.
How does this increase our understanding of music and its influence on our internal processes?
First of all, it tells us something about the connection between our movements and emotions, that how we move and how we feel are inseparable connected. Secondly, it also show that we are able to synchronize our bodies to specific musical features in EDM. Especially the break routine influence people's bodily behaviour on the dance floor: it connects us to others and how people around us experience the music contribute in the shaping of own musical experience.
A huge thank you to Ragnhild for taking the time to answer these questions! Be sure to follow the link to read the full study published in Empirical Musicology Review!
Follow Ragnhild: @Ragnhits on Twitter