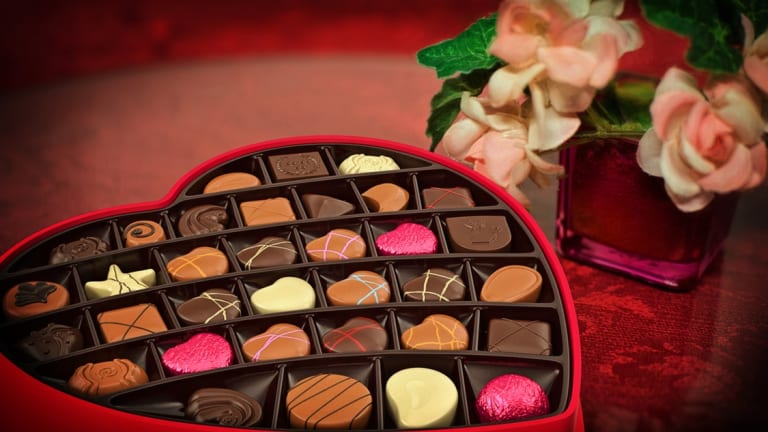 Danny Avila, Will Sparks, and More Share Their Best and Worst Valentine's Day Date Stories
Let's hope our Valentine's Day goes better than some of these!
Admit it. We've all had that one Valentine's Day that didn't quite hit the mark. Whether it was bad planning, a bad date, or something else, everything seemed to go wrong. 
With that being said, in honor of the holiday... and thinking about our embarrassing memories, we've recruited the help of some of our favorite artists and asked them to share with us one of their best or worst Valentine's Day stories. 
Tujamo
"It was a first date and we made plans to grab breakfast together. When she didn't show up, I tried calling her and texted her and after about a 30 minutes delay. She eventually got back to me, saying she had been out the night before, was completely hung over and had forgotten about it. So I was left there hanging around and eating breakfast by myself - trying to play it cool. Funnily, the next time we were about to go on a date,
I met someone else before and did the same. Never heard of her again!"
Danny Avila
"I think one of my worst experiences on Valentine's Day was about four or five years ago. It was a date organized by some blog or something. It was a competition where someone won a date with me, and it ended up being kind of awkward...well, very awkward. It was hard to have a conversation because it was just me talking the whole time. 
But, I learned from that, and now I'm only going on Valentine's dates with my mom. That's it. That's the only person I'm going on a date with!"
Will Sparks
"I've actually been single the past few Valentine's Days. It's hard to find girls worth dating and build new relationships whilst constantly being on the road touring.
So last year I spent it with one of my close friends. We went out to dinner on a "Mate Date" at one of our favorite Japanese restaurants in my hometown of Melbourne. Shared a few sushi rolls and knocked back way too much Sake for a weeknight!"
Godlands
"In high school, I had this friend, who it turns out had a bit of a thing for me. On Valentine's Day, she worked up the courage to ask me out, but went big… she asked me to our school formal by bringing a cake into school with an invitation on it. But being a dumb teenager, I'd also been talking to her friend on the side. This was before 'side bitch' was a thing, so it was sort of an accident… but long story short, I sort of wound up sleeping with her friend AFTER I had said yes…..
But, I did confess and bought her ice cream from the local ice cream truck and she forgave me. So it goes to show that food heals everything and ice cream is definitely the way to a woman's heart."
Gil Glaze
"I have had the same girlfriend for the past six years! I'm always on tour so we don't really get the chance to celebrate Valentine's. During the first few years of dating her, I always found it hard to nail celebrations because in February & March (during that time) it's my girlfriend's birthday, our anniversary AND Valentine's day all in one go! It's pretty intense.
One year I totally forgot Valentine's and she was expecting me to organize a romantic dinner at her favorite restaurant. However, by the time I remembered, it was wayyyy too late to do something, so instead I surprised her by facetiming her during my set. The crowd must have thought I was crazy, but my girlfriend loved it!"