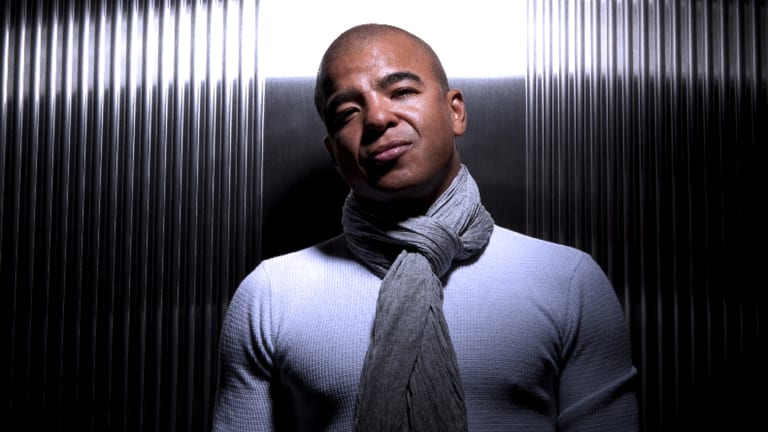 ERICK MORILLO ON 20 YEARS OF SUBLIMINAL, TRUMP & STAYING POSITIVE
INTERVIEW: Erick Morillo on Inspiration, Music Culture, Politics and more!
Before the unfortunate violent tragedy that occurred at Blue Parrot during The BPM Festival which saw the end of one of the world's most beloved and beautifully curated music festivals, we had a chance to meet up with house legend Erick Morillo ahead of his extended set celebrating 20 years of Subliminal Records.
Excited to chat, we discussed with Erick Morillo about moments of pride in the past 20 years of success with Subliminal, as well as his thoughts on President Donald Trump and how we must exercise positivity on the dance floor as a place of refuge away from our heavy hearts.
EDM.com: Coming to The BPM Festival you have fans coming from all over the world that are very knowledgeable about house and techno, when you're building out your sets do you take that into consideration in comparison to your larger club or festival sets?
Erick Morillo: Absolutely. I take everything into consideration. But I don't really like – I'm one of the few DJs that doesn't prepare because y'know all I do is I listen to music and I put it together, I have my own arsenal of music but I know coming here that this is known for underground techno. I think it's only been the last couple of years that they've been kinda letting house kinda move into this thing which I'm really excited about. But I definitely think about it when I'm headed to the gig. But I definitely prepare mentally for that. And I'm really excited about it, to be honest, I played here but it wasn't a sanctioned party for BPM many years ago and I played at a club at the time was called Pink Elephant. Great party, it was rammed, such a great vibe. But I'm really excited now to come and kinda do a BPM party and be part of the whole thing because, y'know, I've sort of been at a place in my life now where I've been sort of switching my sounds to what I used to do back in the day. And I'm really excited about it.
Speaking of that, what is the sound that inspires you these days? What gets you excited about making music?
E: For me, there isn't a face for house music at the moment. There's a lot of tech-house guys, there's a lot of techno guys, but as far as house there really isn't. And I kinda wanna become that, but still encompass all that stuff. Because really at the end of the day, isn't it? All of it's house music. But what's turning me on right now, I like that melodic, y'know, atmospheric kinda deep sound but I wanna bring in some really cool vocals. Nothing diva-ish, nothing poppy, more like Björk-y kinda melancholy, kinda vocals.
"There's a lot of tech-house guys, there's a lot of techno guys, but as far as house there really isn't. And I kinda wanna become that, but still encompass all that stuff." 
More like atmospheric soundscapes?
Absolutely, because at the end of the day, right now people on the dance floor they wanna lose themselves anything that's too [intense] people step away from.
Looking back on that past 20 years of Subliminal, what have been some of your proudest achievements? Things you can really hang your hat on?
I mean, for me, obviously, having launched the label and the first 3-4 years people just bought whatever we put out, and having won the hearts of retail people and the DJs. And this is back in the day when vinyl was the big thing. And for me that was one. Working with Jocelyn Brown, and Louie Vega, and working with a bunch of talented producer that I have...I don't wanna be a business guy anymore, now I'm focused on being an artist. And y'know, really, the label is more about a banner to represent myself and the DJs and producers that work with me. So I'm just really excited that I'm able to be in the place that I am right now. Really what we're doing is putting out a record every two weeks and everything is quality.
And having some of the artistic control to make what you want…
Absolutely. Underground DJs are now playing all my stuff. I'm really excited about that. And we're relaunching Subliminal Soul in February which is a label I use to have which is Deep House and now it's all back. That's going to be the Deep House imprint and Sondos, that's my other label, that's coming back in March and that's a techno label. And 80% of the music is myself. I'm just in a really good place right now in my life.
As a community and as an artist do you feel the need to be a little bit more political and bush boundaries with you music. Does the political landscape influence you at all in terms of what you want to create on the dance floor or with your music?
I think it's less about that and more about how I can help and bring awareness to certain issues. Not so much about the music because I tend to shy away from making people think negatively on the dance floor, for me it's about the positive. Most of my songs are positive songs, but I do believe I do have a responsibility anyway to certain things that I'm hoping – listen – [Trump] won. Fine. I'm hoping that he's going to move a little bit closer to the left now and so it will be in the middle away from where he was but let's see what happens. Y'know just picking the cabinet and everything he's already gone back on everything he said he was going to do, so you know, who knows what it's going to be? And I think that's the scary part, it's a wild card.

It is very scary. I can't believe he won but obviously he touched things and opened up things in America that I think were sort of swept under the rug. And people didn't really, "Oh racism is over," or "Oh…this and that. But everything is going back into the chaotic days. Y'know women can't have the choice to choose their own bodies. Why? Why do men in fucking Washington make decisions about what a woman should do with her body. So I completely agree with you, 100%. It is a scary time.
"...I tend to shy away from making people think negatively on the dance floor, for me it's about the positive."
What are you most looking forward to about playing again?
I'm just happy to be here...I kinda disappeared for a little bit and I'm kinda back to doing what I love again and I found my passion again. And I'm just happy to be part of the game to be honest, I just wanna fuckin' rock, and have people go "Fuck Me!". Y'know, that's what I want! That's my biggest goal.