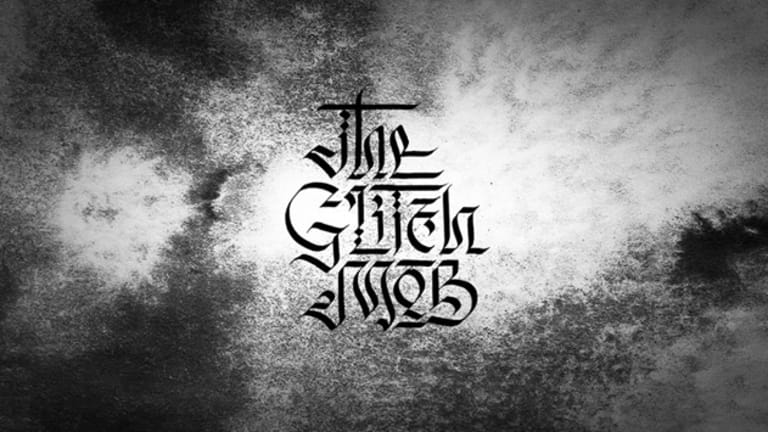 The Glitch Mob Concur Success Behind Creativity and Music Production [Interview]
After a successful performance at Shambhala Music Festival, The Glitch Mob proves again why they are the most talked about bass trio.
The American trio Glitch Mob displays their obvious uniqueness by only playing live sets which highlights some of the most advanced tech of production. Starting off in Los Angeles, performing in the city and in San Francisco, their creative skills and production led them to perform all over the West Coast and now internationally.
Famed in the bass scene, The Glitch Mob recently performed in Canada at Shambhala Music Festival which is held at the Salmo River Ranch. We had a chance to speak to the trio right before they jumped on decks providing us an otherworldly set. The trio gives us an insight on what's behind their creative process, their most recent releases, and the relationship between each other.
First off, where does the name The Glitch Mob come from?
It was one of those things that just happened and we ran with it.
Initially you started off with four members including Kraddy who is no longer part of the group, but how did you guys meet to form The Glitch Mob?
We were all DJing individually and became friends through life. We had an idea to experiment performing together instead of alone and we loved it.
Could you tell us what the creative process is like between the three of you when making a new track? Who brings what to the table?
The fun part is that it's always changing. Since we're all producers first and foremost and not particular instrumentalists, we'll all do different things. We always start with a vibe, story or a sensation, and work from there. The message of the song is the most important part and the best stuff happens when we get out of the way and let the music do its' thing.
Since 2006, the electronic music scene has evolved in many ways and it's common to see artists adapt to new trends. Do you feel that you've been impulsed to do the same? If not, how have you been able to remain authentic in your creative process?
Our goal is to write music that stands the test of time. We tell our story as authentic to ourselves as we can. The best stuff happens when we get ourselves out of the way and let the music flow. We never intended to fit into a scene or genre, nor do we have anything against that. The idea is really to tell a story. 
In the beginning, you were DJs performing with laptops. What encouraged you to transition into more of a live act?
After we started writing our own music we wanted to find a way to perform it. We still DJ a lot and love it, but the live performance thing is at the core of who we are. There's nothing like it.
You've recently just embarked on a tour with your brand new stage design: The Blade 2.0. How is this design different from the first version of the Blade Stage?
It's our live customized stage instrument. The 2.0 version has an updated look, feel, and performance system.
Your album 'Love Death Immortality' had an amazing run and achieved the #1 spot on the Billboard Independent Albums Chart in 2014. What do you envision for this new album in the coming months?
It's always a nice nod when our albums chart, but that's not really the goal for us. That means that people are listening to the music, and for that we're grateful. We've noticed that it takes a little while for people to get used to the music, to incorporate it into their lives. We're looking forward to playing it on this upcoming leg of the tour now that people have had some time to sit with it.
What inspirations led you to create 'See Without Eyes?'
The powerful thing about music is that it says things that words can't. We're always hearing new things in the music and it changes for us when people tell us what they hear. We try to tell a full story with the albums: to echo life. The full range of experience—love, triumph, spirituality, compassion.
Have you found it difficult to maintain a healthy relationship between the three of you- business and friendship wise after so many years of working together? 
The way we keep everything on track is the fact that we have a shared vision. Music is larger than us and connects us all. It's not even about us, necessarily. It's about this connective tissue.
From your experience, what is the best piece of advice you can give to other producers/DJs reading this?
GM: Somewhere between discipline and inspiration is the sweet spot of creative flow. Spend as much time there as you can.