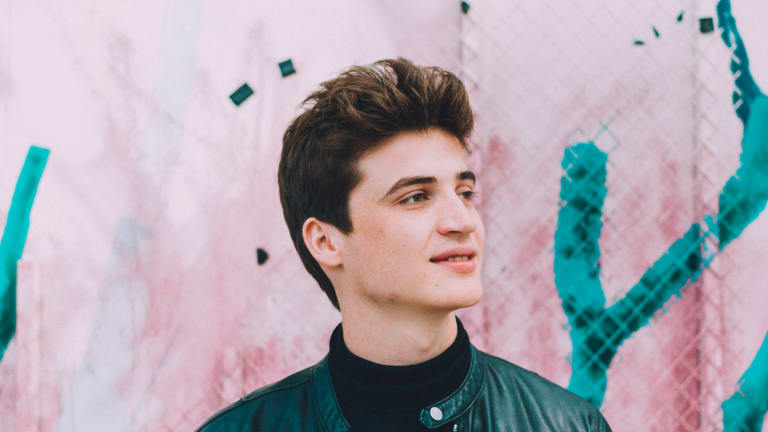 A Fireside Chat With Henri PFR About His New Single...
With several million views to his name, and considered one of the most influential names within the tropical house scene, Henri PFR has been taking the music industry by storm over the past few years.
Collaborating with the likes of Robin Schulz, his name has been propelled to the top tiers of the music business. Recently releasing a new song titled "Chasing Butterflies", I spoke to him about his career, and what keeps him motivated to stay focused on his ambitions.
EDM.com: We're absolutely in love with this track. How did the collaboration between you & HDDN come about?


Thank you very much for your kind words. It means a lot to me. This tracks represents months of hard work and I'm very proud of the final result so I'm happy it's finally out and even more if people like it.
HIDDN is first a good friend of mine, we play soccer every Thursday and as a bonus he is a great producer so we had to do something together. I was in Berlin, 5 months ago, when we wrote the Catching Butterflies topline together with the singer, a writer and another producer. Returning to Brussels I had a great piano / voice but it was still missing a summer touch and a drop that stands out. HIDDN is the first person I thought about to help me create that so we locked ourselves in the studio until we were ready to share the track with the world.
You've gained several million Spotify streams. What advice do you have for someone wanting to be successful as a producer?

Never stop! It's a difficult job with lots of doubts but if you really want to make it, you just have to go on and on. If the first song doesn't work, then it will be the second one, if it's not the second one then it will be the third, .... And so on until one day you find your own sound that stands out and that people like.

Are there any vocalists or producers that you would love to work with in the future?
Lots lol! I'm a big fan of Sigrid: a young Norwegian pop singer or Soleima: a Danish artist who has a sound and a voice that comes from another galaxy. 
As a producer, one of my biggest dreams would be to have the chance to work with Kygo, who has been a source of inspiration for me for a long time now!
Being in the music industry can be pretty tough at times. What motivates you to stay focused on your ambitions?
The music. I am a music lover. I listen to it morning, afternoon, evening. It's a bit like an addiction for me. I have the need to listen to music and to sit at the piano to look for melodies, chords, to create songs, …. 
There was a time where  I had pressure from managers and labels to make a track that was more radio friendly. I was so stressed about having to do something "radio" that I could not produce anything anymore. Then I remembered what the French producer Worakls told me once "Make music for yourself, good music that you like and you'll see it will please others". This simple piece of advice changed it for me, now my only focus is to make music that I love and that am proud of.
What's been the biggest challenge so far to get where you are now within the music industry?
The challenge is to be able to always re-invent yourself and surprise the audience. I take lots of time to prepare my sets and to adjust to the crowd, the country where I'm playing. I think it's an everyday challenge.
This is a question that I ask in all interviews. If the world was to end tomorrow, what would you want future generations to remember you by?
Haha it's a difficult question. The most beautiful way would be to create a masterpiece like John Lennon's Imagine, a piece that crosses the generations because of its power and beauty. But hey it looks difficult so I hope I could have left some good memories and beautiful moments to people that my songs can touch!