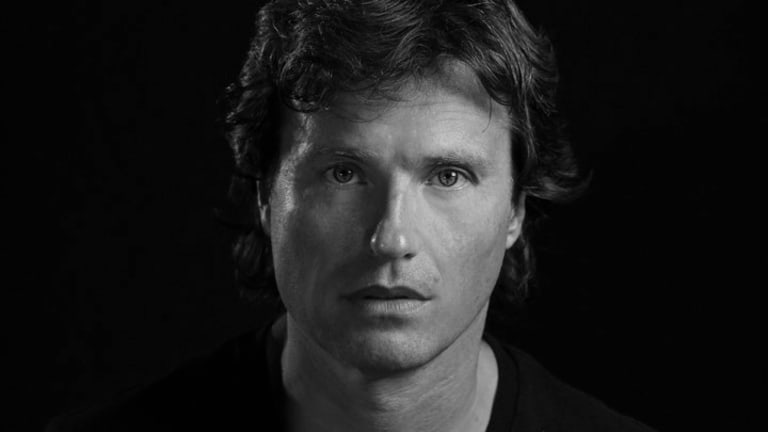 Hernan Cattaneo Wants You to be Environmentally Conscious [INTERVIEW]
Ahead of his performance at Rapture Electronic Music Festival in Miami, we spoke with one of Argentina's most prolific DJs and producers.
There are few artists who can deliver dreamy soundscapes quite like Hernan Cattaneo. His sets take the listener on a journey that enraptures the mind, moves the body, and brings catharsis to the soul. From the Playa of Burning Man, to an orchestral performance in Buenos Aires, there are few frontiers that Cattaneo hasn't explored throughout his 30-year career.
As a stalwart fixture of the dance music community, Cattaneo has performed nearly every corner of the earth. Before heading to perform Rapture in Miami, we spoke with Hernan Cattaneo about the importance of bringing awareness to environmental sustainability and a few simple ways that fans can reduce their footprint.
As someone who has traveled the world to play gigs, why is Rapture's message of environmental sustainability important to you?
Everyone knows how much the world is going down because of global warming issues and the wrong use of our natural resources so it's extremely important to push this message to all audiences around the world.
If there was one (or several!) environmentally conscious habits that you would like to see fans adopt, what would it be?
Save energy, save water, reduce paper use, and RECYCLE!
Rapture has the unique privilege of being a daytime to late night festival. When you're curating music for the dance floor, does your selection differ based on the time of day
Yes, it is. For music programming, the mood is crucial, and the time of the day affects it dramatically - you wouldn't play the same music at 4pm as at 4am. Luckily there is a wide spectrum of tracks to fit all different atmospheres.
How does a sunrise set compared to sunset, etc? Which do you like to play the most?
DJ wise, I like the sunset feeling. It's so beautiful and also because it means that the night is about to start. Sunrises are super cool at festivals like Burning Man after a long night out on the Playa.
You've seen a lot of music trends come and go throughout your impressive 30+ year career. What fresh concepts currently have you inspired or leave you feeling creatively charged?
The dynamics of electronic music keep you moving all the time. Every day I receive 300+ new tracks so there is no chance for me to get stuck in one sound. I never pay attention to trends as they come and go in one or two years. 
A long term career is based on your music identity and personality, so if you stick to that it will always be good.
You're much more than just a dance floor selector, you also run your own label, Sudbeat. Who are some of Sudbeat's most exciting exports at the moment?
Marcelo Vasami and Mariano Mellino from Argentina and Nick Varon from Greece.
If you had to describe the Sudbeat sound as you go through the A&R process, what words would you use?
They are always the same words I use to describe my own sound - groovy and melodic, never too hard or fast.
You recently held a special "Connected" symphony performance at el Teatro Colón in Buenos Aires. How does performing with a symphony orchestra help to give you greater depth and texture as a producer and composer?
Absolutely yes! We did the whole show trying to showcase the rich textures and melodies of electronic music played by a symphonic orchestra. It was amazing how you can multiply layers and musical colors in that context.
What is coming up for you in the future? Are you working on any projects at the moment?
Starting tours this week, first up North America, then Europe and India. I will be busy traveling and playing every week :).
Catch Hernan Cattaneo this Thursday at Rapture Electronic Music Festival in Miami.
FOLLOW HERNAN CATTANEO:
Website: hernancattaneo.com
Facebook: facebook.com/hernancattaneo
Twitter: twitter.com/cattaneo_hernan
Instagram: instagram.com/djhernancattaneo
FOLLOW RAPTURE:
Website: www.rapturefestivals.com
Facebook: Fb.com/rapturefestivals.com
Twitter: Twitter.com/rapturefests
Instagram: Instagram.com/rapture_festival