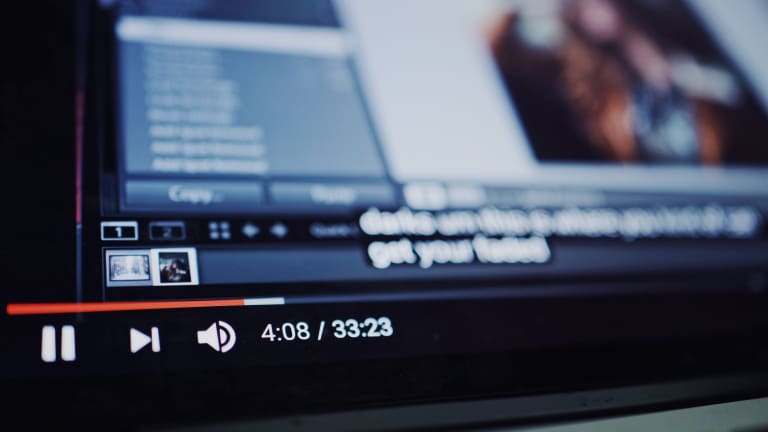 We Spoke With a YouTube Phenomenon  About How To Get 2 Million Subscribers
A Chat With YouTube Phenomenon "DubstepGutter"...
YouTube influencers (and influencer marketing in general) is one of the best marketing tactics that an artist could possibly use in order to promote their song. With highly engaged audiences, artists are constantly looking to collaborate with large YouTube channels such as DubstepGutter & MrSuicideSheep for the marketing campaign of their song. 
We've all been there... During the release plan, you're sending out emails to multiple YouTube channels in hope of a reply. 
Days go by, and nothing happens... until your favorite promo channel replies saying they'd love to upload your song. IT HAPPENED. It feels like you made it. Is this your big break? Multiple questions and amazing feelings rush through your mind as you try to process the events of today. It feels good.
In a sense, YouTube promotion channels are similar to influencers. After all, if Jake Paul uploaded your song in a Vlog, you'd get an unbelievable amount of traction towards your career if the song was good. The same can happen with a promotion channel, which is why they are an integral part of an artists career.
In order to help you guys how to build a successful YouTube career, I spoke with Daniel Satmareanu, founder of DubstepGutter, about the day-to-day runnings of his channel, and how to grow your career to its full potential. 
EDM.com: How did DubstepGutter begin? It must have been a hard grind getting it off the ground. Tell us about the struggles...
DubstepGutter: I created DubstepGutter in 2011 at around 16 years old because I constantly felt the need of doing something productive and creative with my life.
At that time I have just discovered artists such as: Borgore, Skream, Rusko, Chasing Shadows, Skrillex, Datsik etc. who have introduced me to Dubstep, which was like this new futuristic genre back then.
While searching for new dubstep music on Soundcloud, I came across lots of talented producers who had very few followers and plays because they weren't promoted by any other music brand. And that's how  DubstepGutter came to existence! "Dubstep" meaning, obviously the genre Dubstep, and Gutter, which represents the underground scene, because the purpose of the channel was to promote underground artists who were not getting any attention from the big music channels back then. I started sending emails to artists to promote their music on DubstepGutter. It was easy getting a response back from those who were small at that time but it was impossible getting a response from any artist who had just a tiny bit more popular social media profile. 
The growth of DubstepGutter was really slow. In the first 2 years, it had only gathered 8,000 subscribers meaning the "help" DubstepGutter provided to small artists was not impactful for them at all.
 Since I was young and my parents were poor, I couldn't afford a PC, so I operated everything on a very cheap laptop. The render time for 1 single video took around 17 hours to finish. I would start the render at night before sleep, and have it finished the day after. It was fine I guess. It was only very annoying when the laptop crashed due to overheating. 
 I really enjoyed working on DubstepGutter and I've also really enjoyed the music, so I have continued to work on it despite the bad and slow feedback it was getting. At the end of 2013, DubstepGutter reached 50,000 subscribers.
It was a really great feeling since the brand has finally started to actually help artists gain more exposure. It was also then when I was thinking non-stop of ways of making the channel bigger.
I've realized there was this "trend" for similar channels to use the same design concept for their uploads. I was also doing it but it felt like this made uploads feel generic because the visual was always the same.
The title of the uploads were the only thing that differentiated thumbnails one from another. That's when I started sending emails to artists who draw to use their artworks as background for the music.
In exchange for using their artwork, they would also get more exposure since I would link their social media and websites in the description. Now each upload had a different look, making them feel very unique.
Thumbnails would now also look unique making the subscribers know which song is which just by looking at the different colors and lines of the artwork in the thumbnail. I thought this was a very important change in order to grow the channel. DubstepGutter was now also helping artists from different fields gain exposure. Ever since that change, the channel has started growing more and more. At the end of 2014 it has reached 100,000 subscribers.  
At the beginning of 2015, it has reached 500,000 subscribers. At the end of 2015 it reached 1,000,000 subscribers which was one of the greatest feeling ever. The channel is now at 2,800,000 and growing very strong.
Uploads from 2014 who at that time had 10,000 views are now at 22,000,000 views. The total number of views on the channel will soon reach 1,000,000,000.
The first 4 years were very hard, very slow and disappointing. The past 3 years have been amazing! It wasn't an easy journey filled with luck around every corner for DubstepGutter, but it was fun for me and totally worth it.
What is your A&R process like? As I assume you receive a lot of demos, is it all done by you? Or is there a team behind DSG?
It's all done by me. Every-time I wake up I check emails and messages first, but it doesn't end there. Everywhere I go or anything I do, I'm always connected to the internet either on my phone or laptop. If I'm driving and I get stuck in traffic, then I will also take some time while I'm stuck in traffic to check new emails. At the restaurant waiting for your order? Checking emails! 
There are around 150 demo submissions every day. I keep everything scheduled and in order. The videos are rendered before and scheduled to be uploaded on the date the artist or the label wants. For the past 7 years, I have decided what to upload and what not to upload making the channel very connected to my personal taste and style. Satisfying 3 million people is not easy.
2,800,000 is certainly an impressive subscriber count. What advice do you have for YouTube channels trying to grow their audience on social media platforms?
If I can do it, you can do it. I started in my own bedroom, on a very cheap laptop with 17 hours render times. It's really up to you if you really wanna do it or not. Motivational speeches won't help you. You have to really embrace the hard grind and make it your friend. You won't just start a channel and blow up. 
There are lots of things you will learn along the way which will help you, not only to grow the channel but also to grow as a person in life.
You should be prepared to have friends, family and random kids on the internet not trust in your dreams. Don't give up!
As you know, voice technologies such as Google Home, Amazon Alexa etc are becoming more prominent within the home. How would you see the  YouTube community adapting to a world in which fewer searches for music are done via the YouTube app/desktop?
Interesting question. It really depends if these Voice Technologies will play the music from YouTube or not. I'm pretty sure YouTube will implement radio like ads for these type of searches! 
Channels such as DubstepGutter, MrSuicideSheep, Majestic Casual, and many more are allowing artists to achieve their dreams and attract exposure towards their music. Likewise, the same principles apply with traditional influencer marketing: Get multiple people on social media with a large following to use your music. Simples.
Going forward in your career, I encourage you to chase your dreams. Never wonder "what if?". Instead, seize every opportunity that you can. And if there isn't currently an opportunity, create one. 
That's the definition of greatness.