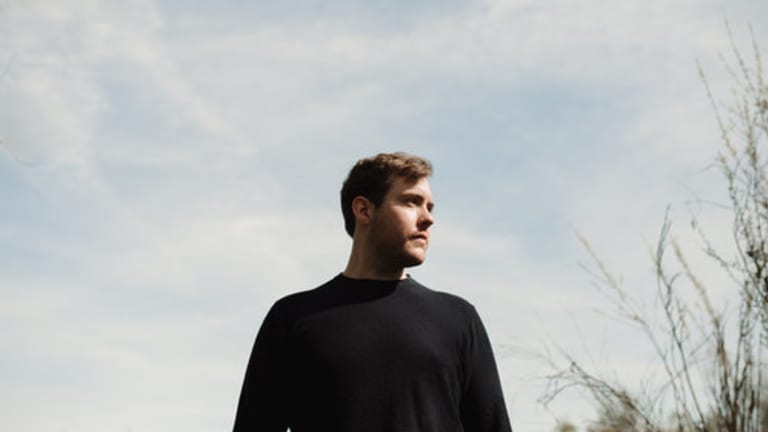 Instrumentalist Producer Shallou Speaks Up About His Latest EP and His Sold Out Shows [Interview]
Get to know Shallou right after his epic performance to occur at CRSSD Fest.
There's a lot to say for the individuals who can transport you to a celestial and otherworldly state of mind by hitting the correct music notes. The Los Angeles based artist Shallou who is best known as an instrumentalist, producer of ambient, and house melodies does precisely that. He is best perceived for creating tracks with exquisite, unconventional notes spellbinding listeners. You could characterize Shallou's music by molding Odesza and Petit Biscuit into one bubble. 
After paving his way to Chicago from Maryland, the artist polished his artistic skills recording songs from his bedroom. Quickly Shallou's career escalated in 2016 by retrieving to date over 25 million streams on various music platforms with the singles of "Heights" and "Doubt." He has skyrocketed hastily by earning spots on the Billboard Charts and having fans chant his name while headling sold-out shows. Without a stop, his spotlight continued to rise while he received over 75 million streams on Spotify with his debut EP All Becomes Okay. 
We can proceed to highlight Shallou's eerie way of sustained success, but only stats reflect that. Therefore, we decided to talk to him personally to dig deeper into his world and what we should look forward in the coming months. 
Let's start at the beginning, what was your upbringing like being from Maryland? Were you always into making music as a child?
Growing up, I felt completely immersed in music from either taking piano lessons, singing in a choir, or listening to avant-garde music with my dad on the way to school. I always was drawn to it. I got my first taste of interest in production when I was in a garage band with my friends in high school, trying to make a demo. I spent hours listening to and studying the techniques used to record some of my favorite sounds, and I got such a dopamine rush every time. Eventually, it led me to start using Garageband, downloading Logic, and making beats which I think helped me learn how to make stuff sound good.
What were your major music influences growing up that might have characterized who you are now?
Two categories of music that influenced me is my actual personality and taste, and the music that inspired me to make similar sounds. Growing up around the DC post-hardcore scene inspired my approach to being independent and DIY. Concerning electronic music: Gold Panda, James Blake, Four Tet, and anything UK dance related. That's why there's always a dance element in my music even in the slowest songs.
When you moved to Chicago from Maryland, did you notice any differences when it came to the music scene? 
I had no contact with electronic music at all in Maryland. I was mostly making music by myself, and I think I was too shy to reach out to anyone in the area, fearing imposter syndrome. After school, I decided on Chicago because I didn't think I was ready for LA yet. I grew up with that east coast mentality of thinking everything and everyone in LA was fake and materialistic. So I wanted to spend some time in another famous music city where I could isolate myself more and improve my craft. 
Tell me about how you started getting into electronic music. What was the first EDM show you attended and what did you think of it?
I think it must have been Pretty Lights. I got the idea that I could be more than just a DJ from Porter Robinson's meteoric rise, then seeing the types of shows Big Gigantic and Petit Biscuit put together. I saw Odesza for the first time last year! I still don't consider myself 100% an EDM artist, but I've learned so much and gained an appreciation for the live energy at EDM shows.
Your sound is incredibly unique and very calming, where do you find the inspiration to cultivate this?
I fell into it, I think I was making what I thought sounded fresh. It was never really my goal to create something that went hard; I wanted to make something more about beauty and texture. As my sound developed more, I started to get more inspired by being outdoors. It was during my first trip to Iceland that I fell in love with scenic mountains and got the inspiration for my Nomad Series on Youtube. I think the beauty of nature is something people take for granted and I think that type of imagery pairs with my music so well. 
You have had countless of sold-out shows as a headliner, what are you hoping your fans are feeling or leaving with after watching your performances?
I hope people feel fulfilled and inspired to make music themselves. I love to present my music with live instrumentation, and I hope it inspires more artists to do the same. I hope people are getting an escape from the stress of daily life and get to know me a little more and what I'm about. I like some mystique but I love the feeling of community at a show.
Your latest EP Souls carries song titles that almost seem like a narrative story-line, could you tell us what you had envisioned for this EP? 
'Sigh' and 'You and Me' are about the beginning of a relationship where love is intimate and new. 'Find' and 'Vignette' illustrate the point of a relationship where distance can be introduced. It ends with the songs 'Lost', 'Lie,' and 'Skin', where trust is broken. I like the theme of 'cycles' a lot; my other EP All Becomes Okay is inspired by the cycle of life and how all things die but come to life in a new way.
Everyone has experienced at least one stage of the Souls EP, and its cool to see the different reactions to each song. Some people love 'Lie' because they're pissed at their ex, some people have told me they love 'You and Me' because it reminds them of the happy times with their significant other, and some say they love 'Skin' because it reminds them of feelings they felt when a loved one passed. All of those are such powerful emotions and to me, really make up what it means to have a human soul.
'Souls' convey elements of Indie and Dance music, what encourages you to remain curious to explore and implement different genres in your music?
The support on streaming and radio like Sirius XM encourages me to keep doing what I like and not worry about following a trend. This kind of music comes naturally to me so I feel like I can continue developing my sound without forgetting what people liked about it in the first place. I think Indie Rock and Indie Dance is going to come back around in a big way. So many people including myself are nostalgic for that mid-2000's music, and more producers are using those types of sounds.
You've just announced a world tour that already has sold out shows in LA, San Francisco, and Minneapolis- what even goes through your mind to realize there are numerous of fans always ready to purchase your tickets? 
It's fantastic; I want to get a closer relationship with my listeners and learn what they like. I value feedback so much, and I love to make people happy. Most of all it inspires me to work as hard as I can to give my best performance. I want to treat the shows with a $15 ticket as preciously as a headline festival set.
What can your fans look forward to in this tour that will be different than your past events?
For the Souls tour, I've been building the live production with a design team and reimagining my songs to feel more prominent and more energetic. Normally, I have a live drummer, Billy DeLelles, who plays 90% of the drum parts. Then I'll be on vocals, keys, and maybe a guitar. I'll also be playing a bunch of unreleased originals and edits. Japanese Wallpaper is joining us on the road for the whole NA run as well, which I'm super happy about. I think most of your readers would recognize that name from Soundcloud, where I think all the best producers started out. I hope everyone gets there early to see him because he makes exceptional music.
Do you have any upcoming collaborations you might have in the works or new music news you can share?
The collabs list is growing: I've been working with Chet Porter, Emmit Fenn, OTR, Daya, Alex Lustig, a few brilliant songwriters like Casey Smith, Colin Magalong and more. There are so many new ideas I'm sitting on that will be done soon!
Any last words for our readers?
Find one thing about life that excites you and do it every day. It makes life worth living even if in the darkest of times.
If you haven't had a chance to catch Shallou, don't miss your opportunity to catch him on tour! Get more details and purchase passes here.