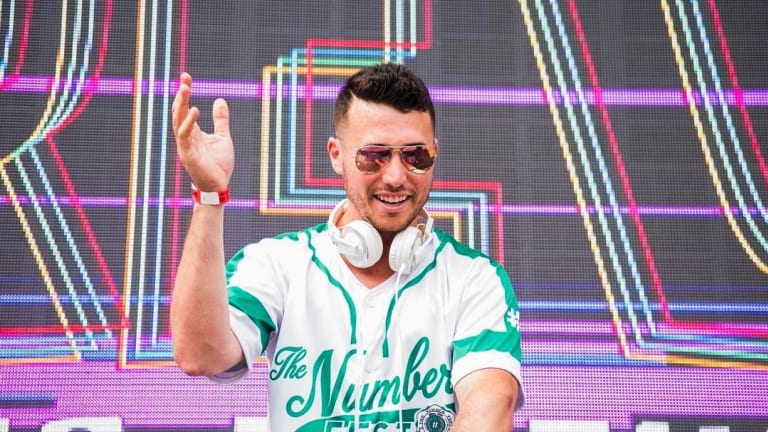 Adam Lynn, Co-founder of Prime Social Group & Breakaway Festivals [Interview]
The well-known promoter was kind enough to chat with us about everything from his upbringing to his work with various festivals around the world!
For most fans, the idea of working in the music industry could be a potentially exciting endeavor. Depending on the job, you could be doing everything from going to shows to interacting with the artists on a daily basis. While it would be cool to be the person on stage, riling up the crowd with your mix, it could also be equally as rewarding to be their person putting on and promoting those shows. Case in point, Adam Lynn. 

For almost a decade now, Adam has been promoting a number of shows and festivals around the country with his company, Prime Social Group.  Since founding the company with Zach Ruben in 2010, the duo has put on a variety of festivals that have booked everyone from Porter Robinson to Kendrick Lamar. The two festivals that they have the biggest hand in are their own, Breakaway and Prime Music Festivals.  
The former started in 2013 with over 8,000 attendees and are expected to have over 25,000 this year. The latter launched in 2017 with its first festival bringing in over 18,000 attendees.  Needless to say, Adam and his team are a busy bunch that is only looking to grow with each passing year. We were fortunate enough to talk on the phone with Adam a few weeks ago and we talked everything from his upbringing as a musician to some of the frustrations that he sees in his line of work. 
What was your upbringing and life before  Prime Social Group?
I began my life in music playing tenor saxophone. I played for 11 years and was always known as the "music kid" in my circle growing up.  Surprisingly, I was a big Jazz and Hip Hop guy growing up. Electronic music was never a big thing for me until I went to college. Speaking of college, I went to University of Michigan to major in finance. Through that experience, I got into booking shows as a hobby. The first booking I ever had was Nas in 2009. I was a big fan of him growing up so making that happen was pretty special.  Booking Kid Cudi and LMFAO followed soon after that.
I didn't book many electronic acts in the beginning but there was one show that changed all of that. I saw Tiësto with Avicii opening and that was the gamechanger. It's the show that really got me into booking EDM acts. One of my earliest bookings for EDM shows was Deamau5/Skrillex in 2010. After that, my career as a promoter/show producer went from 0-100 very quickly. I went from full-time college student to full-time promoter at 21.
 It was also around the time that I met Zach Ruben (Co-Founder of Prime Social Group). The name for our group came about in a very simple way. My company was called Social Studies and his was Prime. We simply decided to merge companies. Fast forward to 2018 and we're just getting bigger. We've done around 20 festivals this year and plan to do at least that many in 2019.
What was the vision when the company first started?
I never thought music festivals were a viable thing. I was a finance major in college. I initially thought of it was a hobby. When I did decide to make it a full-time career, I wanted my company to be the "Live Nation" of the college market. Fortunately, the vision has expanded into something much bigger.  
What's the hardest part about your job?
The hardest thing I have to deal with in my job is working with artist billing. It's a constant war as to which artist goes where in a show. Sometime, you may not have a full line up ready until close to show time so it's hard to determine who gets placed when the lineup may not be set. I feel like some people take it too seriously. From my experience,  that is what I've found to be a very challenging part of the business.
What's the most rewarding part of your job?
The cool thing about our job is we're going to markets that typically don't go to these events. I like the idea of going to a smaller, mid-size market and putting on shows that can pull in huge crowds.  I love the process of building festival brands and it's why we take such pride in our Breakaway Festivals. 
Do you hope to make Breakaway or any of your other festivals an international affair?
Prime is actually the show we plan on taking global. We're currently looking at major international markets like Israel, Spain, etc.
What's one thing in the industry that you hope changes?
I wish more people starting out in my profession didn't bite off more than they chew in the festival space. I feel like too many small-scale promoters are trying to put on big events that they're not capable of delivering. For this reason, agencies are getting more protective of clients and are cautious about booking them on a lot of newer shows. I'd like to see more well-thought-out, smart festivals. Better planning is needed in this situation and I hope we see more of that in the future.  
How has your perspective of electronic and hip-hop artists changed since having this job as a festival producer?
Listening to that type of music on a regular basis made me far more critical as a buyer. I'm also far more inclined to judge and be analytical on the artists that we book. 
We'd like to thank Adam for taking time out of his schedule to speak with us! The next festival that will be put on by Prime Social Group will be later this month in Columbus, OH from August 24th-26th (Breakaway Music Festival). 
To keep up to date with what Adam and everybody at Prime Social Group is doing, you can find the appropriate links below.
Prime Social Group