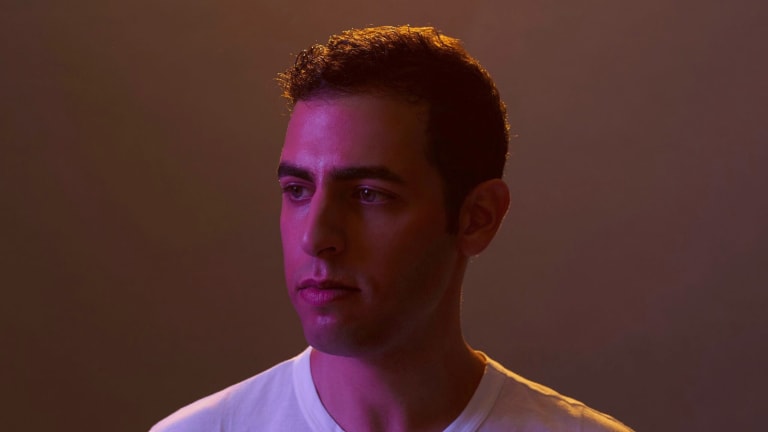 Jason Ross Discusses Debut EP and Working with Seven Lions [Interview]
The trance producer talks about his introduction to dance music, sound evolution, and partnership with Seven Lions.
In 2010, a college-aged Jason Ross attended what would be the last Electric Daisy Carnival held in Los Angeles. There, he witnessed what he described to the L.A. Weekly as "the best set" he's ever seen, Above & Beyond at the kineticFIELD main stage. That performance was a catalyst for Ross, igniting his passion for producing music.
Throughout his remaining years at San Diego State University, Ross would find himself not only a resident DJ at nightclub Fluxx in the city's famed Gaslamp Quarter, but also opening up for Tiësto during his College Invasion Tour.
Fast-forward to today, Ross stands tall as one of the brightest stars on the Anjunabeats roster, having released his first single with the popular record label in 2014. During Above & Beyond's Group Therapy 250 episode celebration at The Gorge Amphitheatre, Ross found himself playing alongside Seven Lions, and has continued to partner with him in tracks like "Higher Love," "Ocean," and "The Sirens."
The consummation of what Ross has accomplished over the last few years is Rooms, the trance producer's debut EP. Each of the six tracks found in Rooms is a narrative, formed by his exposure to new life experiences like traversing the Chinese landscape or performing at one of America's most scenic outdoor concert venues.
EDM.com caught up with Ross at The Standard Hotel in Downtown Los Angeles as he was gearing up to kick-off his Rooms Tour a few blocks away at Exchange LA. Under the dimmed lights of the swanky hotel's lobby, Ross discussed his evolving sound, the concept behind his album, and his introduction into the dance scene.
EDM.COM: Describe the concept behind your EP Rooms?
Jason Ross: Rooms is a culmination of every experience that has brought me to where I am today. I never thought that I would be able to travel through China or play at venues like the Gorge [Amphitheatre], so the idea was to portray all these life experiences in each track.
How do you tie in your personal experiences with your fans so they can relate to each song in Rooms?
I wanted to leave it open to interpretation. I had these teasers on social media with my thoughts on each track. The idea was to present my fans with a quick blurb of what each track meant to me and then leave it up to the listener to imagine how it feels to travel to China, for instance.
I read an interview you gave to the LA Weekly where you said the best set you've ever seen was Above & Beyond at Electric Daisy Carnival in 2010. How did you get introduced to EDC?
I moved to San Diego when I was a teenager, but it wasn't until college that I got into dance music. I attended San Diego State and I had a friend who was really into the scene— he was a DJ downtown— and he's the one that introduced me to trance mixes like Tiësto's In Search of Sunrise, Paul Oakenfold, and Armin van Buuren.
Being in San Diego, I was able to experience a lot of Insomniac events like EDC and Together as One, where Armin van Buuren played for eight hours during his Armin Only show.
Is that what got you to eventually start DJing yourself?
Yeah, definitely. Being in college and finding the right people influenced me to start DJing downtown and eventually open for Tiësto as a college student.
You performed at EDC Las Vegas last year, how does it feel to go from being a fan in the crowd to playing to that crowd?
It's wild. It's like coming full circle, you know? I remember watching Above & Beyond at EDC 2010 and saying to myself, "I wanna do that," - and now I'm doing that. It's pretty surreal.
You've partnered with Seven Lions on a couple of tracks and have even released singles on his record label. How has he influenced your sound?
I've always loved his music. The more I listened to it, the more I was like, I really want to learn it and try it out.
There is a bit of similarity when it comes to the style of trance you are both making. Do you emulate him?
I wouldn't say emulate, but his sound has definitely rubbed off on me since working with him. I don't think I've tried to copy him but its good to learn his techniques and style and make it my own.
As your music style evolves, where do you see it going?
I don't know. I love experimenting and trying new things out but I'm never gonna leave trance. It's always going to be engrained in me— that melodic, emotional kind of music.
Would you say trance music is making a bit of a comeback?
I think it's definitely coming back. People are starting to find out what kind of sounds they like, and many are discovering trance for the first time.
After the EDM explosion that happened a few years ago, people have begun to find their niche. They're leaving that EDM sound and falling into techno through listening to Richie Hawtin or Eric Prydz, or trance with Above & Beyond. But it all starts with the big guys that are pushing the EDM sound to the mainstream, like Zedd.
What is Jason Ross' main goal in life?
To continue making the best music I can make and to make something I'm proud of.
Have you accomplished that goal?
I think there's so much more to do. I can produce, I'm confident in my production, but now it's like, how much more can we push the boundaries and try new things and make good music? Because that's what it's all about— music.
Jason Ross' Rooms Tour is going on now. For tour dates and tickets, click HERE.
FOLLOW JASON ROSS:
Facebook: facebook.com/jasonrossofficial
Twitter: twitter.com/jasonrossofc
Instagram: instagram.com/jasonrossofficial
Soundcloud: soundcloud.com/jasonrossofficial