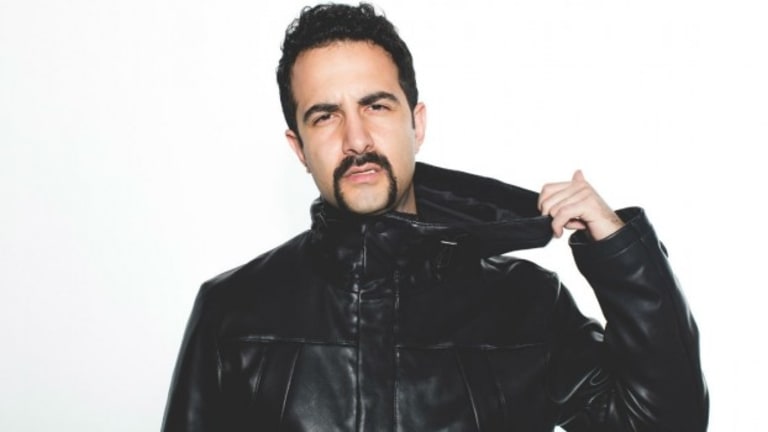 Valentino Khan Gets Deep Down Low on Creativity, Gratitude, and the Future of Music
We caught up with Valentino Khan recently at Electric Daisy Carnival.
Valentino Khan, DJ/producer guru, plays a significant role in the electronic world – showing versatility that keeps him on higher ground. His line of production under his belt keeps his name stronger than ever – accumulating collaborations with the best in the industry. We chatted with Khan at EDC - discussing his past, his future and the fire remix he just dropped!
EDM.com: You are here about to perform at EDC, one of the biggest festivals in the world, what did you initially think you were going to do career wise?
VaIentino Khan: I actually always knew I was going to do music. I had vision that I was going to do music, and I was fortunate enough to have a talent at it, and put my eggs all in one basket and went for it. I didn't necessarily think it would DJing actually, I was always a music producer at first with my music, so I always knew I was going to make music, this is a little of a twist to how it was going to play out.
We have the same last name, which is awesome! If you didn't choose your actual name for your stage name, what other name would you choose?
I thought about picking a name, but I think like I said since I was producer, I wanted everything to be like that's him, that's me, I don't stick to one particular sound so I didn't want to pigeon hole myself with like a really brandy sounding name, like picking a really dubsteppy sounding name.
You have a versatile collection of music, what direction do you plan to steer towards in your future work?
No particular direction honestly, I just want to continue to make things with forward thinking. If there is any direction I am taking – it is just things that push music forward.
With an abundance of music festivals under your belt, what is the most significant takeaway you get from performing?
Especially now that I am fortunate enough to go around the world like Asia, Australia and all really cool places – it's seeing the contrast between the fans in these areas and the love of fan interaction when you're oversees, it really hits home. I'm glad that my music has a global reach – it's just a really cool experience.
When you are alone in the studio producing a track, what is your strategy to get your creative juices flowing as opposed to when you are collaborating?
When I start a track I just need that one little bit of inspiration, whether it is the vocal or whether it is some drums – and then from there it's getting a track to the point where you know, it usually early happens early on, when I get to a point where I have a vision of how to finish the track. Sometimes I don't have that immediately and you have to figure it out but that's the fun and challenging part.
With collaborating, it happens a couple of ways, sometimes we play unfinished stuff for each other, sometimes I'll start out and play something very rough and unfinished and they will like it and then work back and forth. And sometimes it happens spur of the moment out of thin air, like a song I did with GTA "Break Your Neck" - when we were on tour with Skrillex we just had down time in the green room and made it on portable speaker. It just came out of nowhere it was very organic. It started with a rough idea and we kept building on it.
Do you have any future projects you're looking forward to
I have a lot of unfinished things right now. I just did a remix with Katy Perry, the official remix is coming out soon. I'm so appreciative of the opportunity to collaborate with an artist of her level.
With the constant change of electronic music, where would you like to see it in 5 years?
I would like to see it continue doing what it has been doing, like surprising me. This lane we're in, I can't predict how the music will be 6 months from now. I hope in 5 years it's diverse and continues to surprise me.
Catch Valentino at Electric Forest, Tomorrowland and many more summer festivals to come!