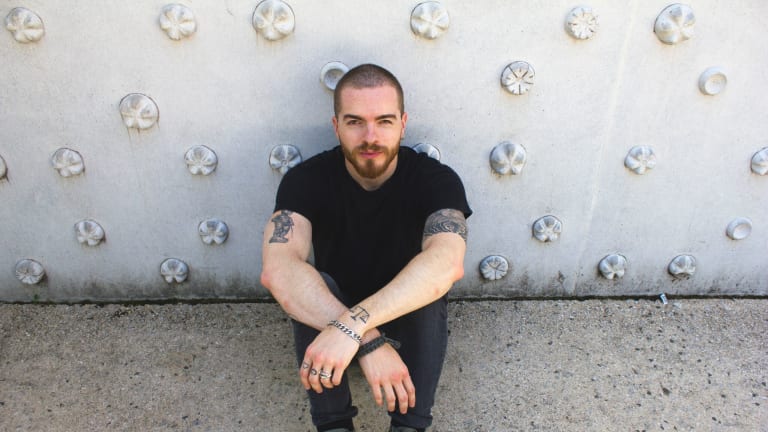 Kill Frenzy Debuts Exclusive Dirtybird Campout 2019 Mix [Interview]
The master of booty-shaking beats shared how he's getting ready for Campout.
In just a few days, the roads leading to the Central California city of Modesto will be inundated with flocks of fans as they migrate to the ultimate adult summer camp, Dirtybird Campout.
Returning for its fifth year, the camping festival is coming back to roost in its new nest at the Modesto Reservoir Campgrounds. The three-day event will showcase an array of house and techno artists from the beloved record label alongside games, activities, talent shows, and yoga sessions.
Hyping up this year's event with an exclusive mix is one of the leading masters of rump-shaking, Kill Frenzy. The Belgian-born ghetto house tastemaker has managed to garner a slew of fans throughout his tenure at Dirtybird since his debut on the label with 2012's "Make That Booty Clap."
The hour-long mix showcases tracks that are on Kill Frenzy's radar, as he mentioned in our quick interview. Take a listen to the mix and find out how Kill Frenzy prepares for Dirtybird Campout below.
EDM.COM: Another Dirtybird Campout is upon us. How do you prepare for the three-day camping festival?
Kill Frenzy: I don't! I just go and figure it out when I'm there!
Out of all of the games and activities at Campout, which one are you looking forward to?
I would say I had the most fun doing Bingo. The announcer just made it brilliant, that was my favorite for sure. The comedy (when it's good) I love too. I see there is a pie-eating competition too, doesn't sound too bad either, haha.
Dirtybird fans are loyal to the label. What are some of your best fan interactions?
The Dirtybird fans are very open to hearing different stuff and letting you take them places you never thought they would like. I get so many people coming to me at shows telling me how they discovered this or that because they heard me play it and that's really one of the most important things that I want to do when playing. It's a community feeling and I don't see that in many other places.
You documented your Dirtybird Campout experience last year, culminating in a five-minute video. Can we expect that again for this year's event?
That was so much fun. I'm not sure actually, I don't like repeating myself!
You've created an exclusive mix for this year's event. Do you have a specific way of curating this mix as opposed to others?
I keep it very simple. I put in the records I love the most at that moment. It showcases what I am into.
You've just released a new track titled "Winners" featuring Kisch; what's the story behind that record?
I'm very inspired by the old school rave sound and trance sound lately. It started when I had these vocals that I looped and I heard a synth in my mind that just inspired me to make this kind of breakbeat trance thing. its something you can listen to outside of a club setting as well I think which made it a fun change. It's just too much fun not to try new things and experiment.
What else can Kill Frenzy fans look forward to after for the rest of 2019?
I have a new release on W&O Street Tracks with some straight club tracks that I enjoyed playing the last few months. 
FOLLOW KILL FRENZY:
Facebook: facebook.com/killfrenzymusic
Twitter: twitter.com/kill_frenzy
Soundcloud: soundcloud.com/killfrenzy
Instagram: instagram.com/kill_frenzy