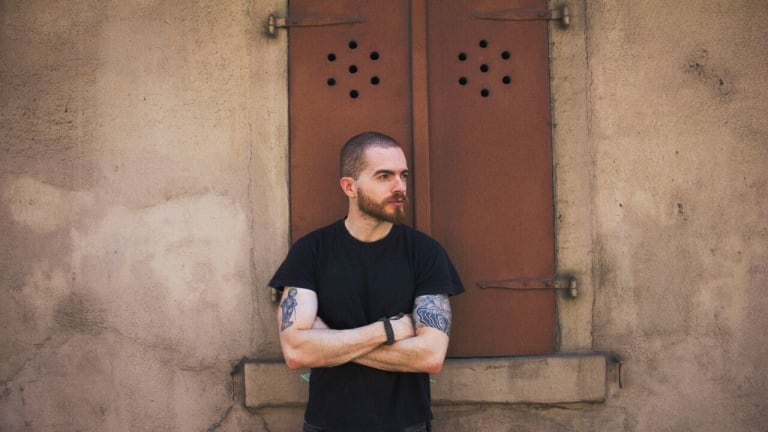 Get to Know Dirtybird Pioneer Kill Frenzy Ahead of Minimal Effort [Interview]
"Make That Booty Clap" mastermind Kill Frenzy shows no signs of stopping.
Sébastien Vanschoonbeek, famously known as Kill Frenzy, is among a select handful from Dirtybird that can get you to twerk in a flash. The pioneer of ghetto house music has managed to attract fans as he is best known for not having any genre limitations. Having influences by old-school veterans like Green Velvet and DJ Funk, Kill Frenzy laid out a base of his own booty-popping sound. 
His initial house releases were picked up by the infamous Dust Traxx Records and DJ Godfather's label, Juke Trax. After a slew of songs released and remaining authentic to his style, he signed on with the world-renowned Dirtybird label led by Claude VonStroke. A year later, one of his breakthrough singles titled "Make that Booty Clap" featuring DJ Funk swiftly became a festival favorite.
Kill Frenzy's talents have been recognized nationwide and internationally as of late. He is a staple veteran of the Dirtybird Campout event brand and has performed at Soultice Festival as well as famed clubs like Chinese Laundry in Australia, and will soon appear for the first time at this year's Minimal Effort. 
Before we get into the spooky holiday spirit, we had a chance to get to know who Vanschoonbeek was before he became a touring producer. In addition, he let us know what he has under his belt for next year. 
EDM.com: First off, how excited are you to perform at Minimal Effort this year for Halloween? Are you going to be dressing up?
Kill Frenzy: I have no idea if I will dress up. If I have a good idea for a costume I will, but I won't tell you until you see me. 
Are you going to be hanging out during the event to listen in on other sets? 
Of course. I am going to be there all night with friends hanging out and and listening to many sets. I never make plans when I am at a party so I don't get stressed; I choose who I see in the moment.
Who was Sébastien before Kill Frenzy? 
I went to film school which I enjoyed, but the music started taking off so I left. I would have been able to finish it, but the music was too attractive.  
Nice! So, in that case, when was the moment you realized you had to pursue music as a career?
When I got all these offers from America coming through and my school work was falling behind, I decided to go for it and move to America for a bit. 
Wow, what a bold move. Are you a self-taught producer or did you take classes?
These days I don't think you can't call yourself self-taught. I learned from all the teachers on YouTube bit by bit (laughs).
Do you find that producing easily falls into place and you have a talent for it, or do you ever experience a mental obstacle and aren't sure what to do with a track?
It can be quite a struggle for me to finish up music at times. I am not the type of producer that can sit and make music every day. It drives me crazy. I need other things besides music in my life to make good music. Otherwise, things start to sound unoriginal. Taking more time can be good sometimes so that you don't put out music you hate and later regret it. 
It's obvious you're killing it and as a touring artist as well. You have fans all over the globe and have left imprints on some very culturally diverse destinations. This year you've performed in China and even India! What's your experience been like playing in those places?
I would have never thought I would be playing there, but I did and it was amazing. The people were so open to the music I was playing. I had never been there before either, so the culture shock was very real! I would love to go back there soon. 
Speaking of different places you've performed, what have been some of your favorite locations to play?
I love playing the Dirtybird mezzanine in San Francisco. It's one of the first places I played in America, and it blew me away. However, I have had so many great places I've played. I can't decide. 
Let's talk about some of your past releases. Your latest debut album on Dirtybird was Taylr Swft which has been acclaimed as a "secret weapon." Why did you choose that title?
Claude and I were thinking of a name, and for some reason, we thought it would be outrageous to name it Taylr Swft. It has absolutely nothing to do with the album, and I didn't even know any of her music. I just liked her name. 
Take us through your creative process. What was your direction or inspiration behind this album?
My aim wasn't really to make a listening album for home. It was meant for the club, so I tried to make different feelings, but songs that would still be playable as a DJ. 
Might fans look forward to an album or new music next year?
No. I think I would rather make EP's. An album takes a long time to put together and some songs get overlooked, I think. 
You're about to embark on a U.S. tour all throughout the end of the year. Can fans look forward to any unreleased music in your sets?
Oh yes for sure! I am testing new material for future releases. It's the best place to test if it's going to work or not.  
Any last words for our readers?
"When you listen to somebody you should give up all your preconceived ideas and your subjective opinions; you should just listen to him, just observe what his way is. We put very little emphasis on right and wrong or good and bad. We just see things as they are with him and accept them." - Shunryu Suzuki
Halloween is around the corner, so don't miss your chance to watch Kill Frenzy perform at Minimal Effort. Get details and passes here. 
FOLLOW Kill Frenzy:  
Facebook: https://www.facebook.com/killfrenzymusic/
Twitter: https://twitter.com/kill_frenzy
Soundcloud: https://soundcloud.com/killfrenzy
Instagram: https://www.instagram.com/kill_frenzy/