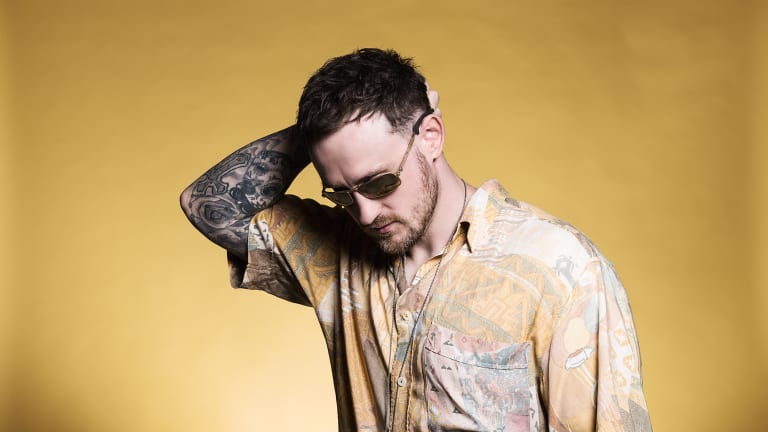 Low Steppa Talks His New Single on Armada Music and His Label Simma Black [Interview]
DJ and produced speaks about his label's 100 releases, new music and new event series.
Hailing from Birmingham, UK, Low Steppa is one of the freshest house producers on the scene. Slowly building his career, he managed to catch quite a few ears on the way. Along with his music career, he started Simma Black, a successful label that celebrated its 100th release in 2017.
After a huge 2017 Low Steppa is ready for, possibly, even bigger 2018. He just recently released a massive new single "No Love" on Armada Music and confirmed eight Defected Ibiza shows this summer. However, maybe the biggest announcement is a new event series called Boiling Point. EDM.com caught up with him and made him tell us all about it
EDM.COM: You just dropped your new single 'No Love'. Can you tell me more about it? Have you had the chance to get any reactions from your fans, or is it still too early?
Low Steppa: Yeah, I fell in love with the vocal and the rest was history, really! Been playing it loads and goes off! My fans really love it. There are a couple of versions for different occasions, one a bit softer than the other. 
Once again, you teamed up with legendary Armada Music. Can you tell us more about working with such a reputable label?
It's just an absolute pleasure to work with them: everything is really thought out and real time and effort go into each project. As we all know it's quality, not quantity, these things have to be executed correctly and that's what Armada do!
This year, you're launching a new event series called Boiling Point. What is the idea behind it, and what can we expect there?
I think it's just special to throw you own shows sometimes: it's your way, your DJs, your music selection. Making a party how you really see it and you want it. That control is important sometimes to really show people what you are about. We just did the first one in Birmingham and it sold out. It was such a good feeling.
Ibiza is a special place for every DJ and electronic music fan, and this year you will be playing eight defected shows there. Are you preparing something special for those gigs?
For me and I'm sure a lot of DJs, we don't really have to prepare, we step off the plane and the vibe hits us. It's always been like that in Ibiza, you get a crazy feeling straight away and as a natural DJ, the island guides your heart and you know what to play out there. It really is a magical place.
How do you prepare for your sets? Do you do consider the venue, the crowd and the city you're about to play? Or you do your thing, and let the feel lead you? Why?
I never plan. As I said above, as a DJ you have a sense and you just know what to do. I guess that's what separates the real DJs.
Your own label, Simma Black reached a huge milestone last year, with its 100th release. How much hard work was put into the label, and how proud are you of the achievement?
I can't really call it hard work as the label is similar to the parties - it was just something that felt natural and runs alongside Low Steppa. It was a way of showing people my music and not conforming to other labels. I feel it's a unique label and I think we have a great following, we don't force it upon people, it's there if you dig it.
When you were first starting your label, did you have a specific idea of the direction where you want to take it, and do you think you manage to get there?
It basically started off as my music, my sound. People got into it and similar music came from other artists and it grew organically like that. The sound has changed and progressed as has my own sound but that core Simma Black vibe remains and always will.
With a strong 2017 already behind you, what is next for the label?
We just want to keep releasing strong music and we pride ourselves on our consistency. It's important for us not to let the fans down; we need to give them the finest beats, simple as that.
FOLLOW LOW STEPPA:
Facebook: facebook.com/LOWSTEPPA
Soundcloud: soundcloud.com/low-steppa
Twitter: twitter.com/lowsteppa
Instagram: instagram.com/lowsteppa