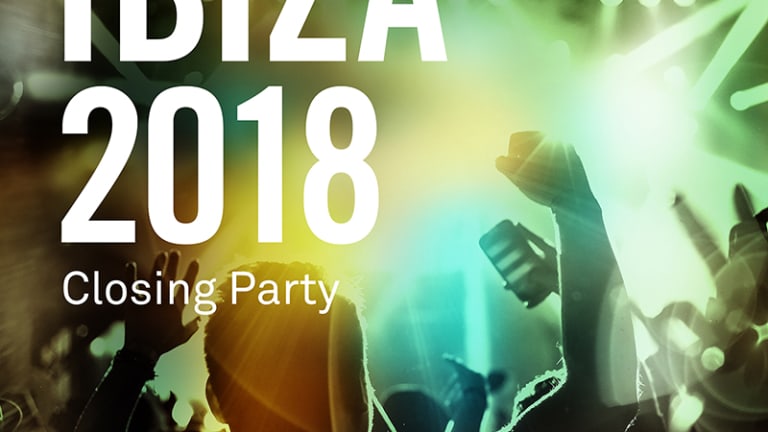 Mark Knight on Toolroom's Ibiza 2018 Closing Party Compilation [Interview]
Mark Knight talks about Toolroom's latest combination and reflects on his time on the White Isle.
With the summer coming to a close on the paradise we call Ibiza, Toolroom has provided us with another compilation CD of the tracks that have rocked the dance floor for the past few months. 
The all-in-one recap titled Ibiza 2018 Closing Party gives house and techno fans alike a glimpse into what one could expect from a night out on the White Isle. Toolroom has once again done a smashing job at bringing the hottest hits and anthems of the 2018 summer together for all to enjoy.
The CD features 50 tracks as well as two DJ mixes that magically blend the entirety of the tracklist together. Ibiza 2018 Closing Party brings 2018's most sought-after acts by the likes of the legendary duo Dusky, track of the year nominated artist Peggy Gou, Toolroom label boss Mark Knight, dubstep turned 4x4 legend Skream, piano house aficionado Weiss, tech house king Solardo and many more A-list DJs sure to keep your feet moving all night long. 
On top of the compilation CD, we had the chance to chat with Knight about his take on signing new talent and his favorite things about Ibiza. Read what he had to say in the interview below, and find Ibiza 2018 Closing Party across platforms here.

EDM.com: What is your favorite club to play in Ibiza?

Mark Knight: I've played pretty much everywhere in Ibiza and I can't remember a bad experience, but recently I've really enjoyed playing at Blue Marlin. To me it's as close to the vibe of Ibiza 10-15 years ago as anywhere on the island, and it allows me to play a wider range of music, so that's probably top of my list at the moment.

EDM.com: What's your fondest memory of the island?

Mark Knight: There have been a few, but nothing's topped playing the Essential Mix live from Space. That's without doubt an absolute career highlight for me and something I'll never forget.

EDM.com: What do you look for most when signing new artists?

Mark Knight: Talent and hard work. If you've got both of these in abundance, you've going to be successful. In terms of the A&R policy itself, that hasn't changed since day one. We're after quality, memorable records that smash a dance floor with hooks that stay with you. 

EDM.com: Anyone we should be on the lookout for in the near future?

Mark Knight: Wheats is a brand new talent that I'm really happy to be able to get behind. I've been playing a lot of his records this year and every time he just seems to get better and better. It's an amazing feeling when you come across someone that has that ability to smash it every time. He has an incredibly bright future ahead of him. 
Follow Mark Knight:
Facebook: https://www.facebook.com/djmarkknight
Twitter: https://twitter.com/djmarkknight
Instagram: https://www.instagram.com/djmarkknight
SoundCloud: https://soundcloud.com/markknight