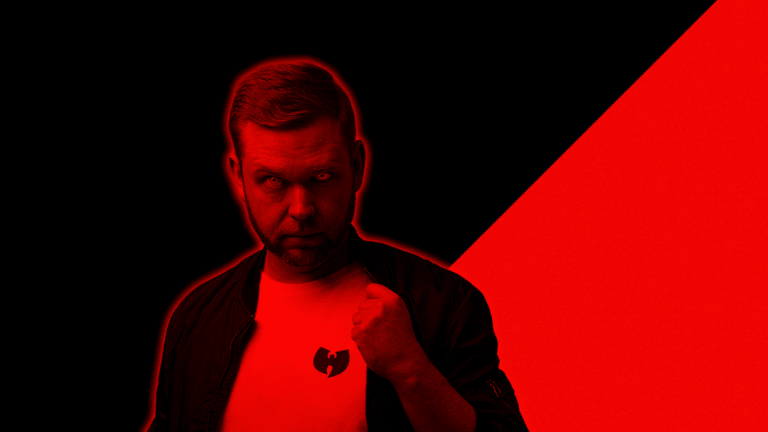 Maro Music on His Pandemic Experiences, New Music, and Award-Winning Audio Company Bettermaker [Interview]
EDM.com had the pleasure of chatting with Maro Music.
We had the distinct pleasure of chatting with DJ, producer, audio engineer, and Bettermaker owner Maro Music about what music he has in the pipeline, his radio show, and his experiences during the COVID-19 pandemic.
EDM.COM: You've just hit episode #100 of your weekly "Addicted To Music" syndicated radio mixshow….congrats! In an era, post-pandemic, when it seems the entire EDM world has gone online (because it has), how do you make your mixshow unique? We're also diggin' your new remix of Dua Lipa's "Don't Start Now."
MARO MUSIC: My show is always about fun, about putting you in a specific mood. You cannot go to a club, so I can bring a little bit of club to you. Being on lockdown does not mean you are not allowed to have fun. Dance around your room, your car, outside your home. No one can take this form you. I select tracks based on my mood, I must imagine how the dance floor will feel, which is much harder than playing in front of a normal crowd. In a club or on a festival for example you can see if people are enjoying the vibe or not. I do not see you thought the radio, so it's more tricky to hope to get you interested.
EDM.COM: Since the beginning of the COVID-19 pandemic, we've seen some big names in the entertainment industry testing positive for coronavirus, like Tom Hanks, Idris Elba, and Paavo Siljamaki of Above & Beyond, to the present, when livestreaming has exploded online. How has your career as a producer changed during this time of global quarantine?
MARO MUSIC: Since I had to be a bit less often in the studio, which is my natural habitat, I needed to get back to learn how to produce on my laptop, a pair of headphones and a mini keyboard. At first it was tricky as I got so used to sit in the control room I felt it was almost impossible. Now I kinda started to like that laptop proximity and intimacy of workflow, I'm not getting tired with a song so much as I take much more breaks. As for streaming, I did not plan and am not planning to do any streams because I have enough work to do on my won to work on my visibility like that.
EDM.COM: How's the testing situation in Poland? Is testing widely available? How are you feeling, psychologically? Physically? How has COVID-19 impacted you directly, if at all? It seems strange to be able to ask such personal health-related questions, but the world is different now.
MARO MUSIC: Testing is widely available on the commercial market. It's not easy to get it in the hospital even though it should be. It also turned out that some of the tests you cannot trust, so why do the test?
My family was impacted by COVID-19, but all went though mildly and with no heavy symptoms, the same as in most cases in the world. I could probably had it as I was at Namm in January where the traders ware from all over the world and a lot specifically form Asia. Right now some doctors say that the virus actually was circulating already since November. When you are at Namm, every flu, or similar disease is called Nammtrax and it's very common people get infected there with mild symptoms. I had Nammtrax several times and also this year, so who knows what it was.
EDM.COM: You're the creator, owner, and manufacturer of Bettermaker, the award-winning line of mix/mastering hardware and software used by many world-class and GRAMMY Award-winning producers and mix/mastering engineers including Luca Pretolesi, Dave Pensado and others. What makes Bettermaker the "go to" gear for so many highly-accomplished professional studio engineers?
MARO MUSIC: I think the secret to my gear lies in understanding the needs of the users. I mix, master and produce music myself, thus I know what we need and how it should sound. When I came into this pro audio industry, I have noticed that a lot of the engineers making this gear are non-active and have a very "electronic" perspective to the functionality and sound. I'm a hands-on designer and idea-giver. All of the products were built "for me." I'm the one who wants to use it and so I'm confident in selling them. One of the unique functions is that the signal paths are 100% analog and the units can be recalled automatically from a plugin in your DAW. This makes it very convenient to use.
EDM.COM: Bettermaker is doing some cool things to help fellow music-makers during this time of global health crisis. Because after all, the world is not ending and people need their music! Now, more so than ever. What did you do to keep your business humming along in the past months?
MARO MUSIC: Many people these days concentrate on staying physically healthy. For me, you need to start with the mind. I predict that the biggest problem with the state we are in now will be not the coronavirus, but depression. So many people will suffer financial and isolation problems that many of them might not recover. Keep your mind going, be creative. Your body is just a meat and bone vehicle for your mind; this is where the health comes from.
EDM.COM: We really dig your weekly radio show, "Addicted To Music." We see that it's airing right now on Dash Radio (ElectroCity), Jack'd Up Radio, EDMSessions and a lot of FM, digital/streaming and satellite radio stations across the U.S. and around the world. What's your process like when mixing your show each week? Does it take a lot of time? Where are you getting the unreleased or pre-released music you're playing? Will you do any livestreams during quarantine?
MARO MUSIC: My approach to the show changed a bit. Normally I was doing an every week bass-house set for people to bounce around their homes or cars. As I have more reflective time lately, I decided to dig in to my folders and while cleaning them, dig out some classics I played from different genres throughout the years. The show is still a mix, but you can expect everything form drum-and-bass to trap, dubstep, bass-house, tech-house, EDM, future bass and many more. I just pick and choose the tracks I feel at the moment and try to blend them into one mood. As for livestreams, I think the online rave thing is a great idea, but a little overpopulated. Maybe I will do something like this later on, but not in this formula. As everyone goes for a festival replacement, I'm going for a various electronic music selection, like your personal discover-new-music programmer with a hint of throwback.
EDM.COM: We are crazy about your current single featuring Mickey Shiloh, "Bad Things." We realize the song is about a romance and not about the coronavirus pandemic nor the latest civil unrest inflaming America. What was your thought process behind the song? Will you have more songs coming-out soon with Mickey Shiloh? We love her voice.
MARO MUSIC: Thanks a lot. Mickey is a great singer and writer. She made a career of her own already and has a very interesting label concept of her own called HRDRV. I really love how she writes and how direct her lyrics are. I have worked with her on several occasions and I think we will do more than a few tracks in the future. The song was in the making for over a year as I was focused on productions for other artists.

EDM.COM: You've worked with some of the biggest names in film, television, EDM and rap. We've heard you're tight with the Wu Tang Clan, especially with DJ Mathematics. Can you leave us with some words of inspiration and/or advice to help readers get through the next few challenging weeks?
MARO MUSIC: We are doing some stuff that I hope to reveal in a short while. I think persistence is the key to achieving your goals. I do not take "no" for an answer and I do not have an ego that will make me self-damage. I try to be humble, appreciate what I have, not run my mouth too much. It's up to other people what they value as takeaways from my accomplishments; I'm not here to brag about myself. I know also that these days it's all about that look, posts and social media, but I focus more on music and letting it speak for me.
FOLLOW MARO MUSIC:
Website: maromusic.com
Facebook: facebook.com/maromusic1/
Instagram: instagram.com/maromusic1
Twitter: twitter.com/MaroMusic
Spotify: spoti.fi/3eNoAiA
SoundCloud: soundcloud.com/maro-music