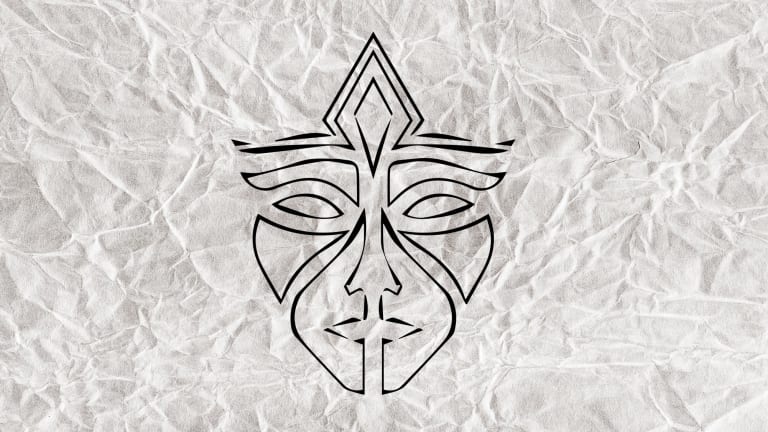 MEMBA Takes Us Through a Journey [Interview]
MEMBA goes into more detail about their latest music video, how they built their own instrument, and so much more in this exclusive interview.
In today's society music can be experienced through an array of different sounds and visuals. However, with so much talent comes oversaturation and repetition. It can be hard to find something truly extraordinary that stands out. Thankfully, MEMBA is here to save everyone from the status quo of music and art. Memba is a NY-based production duo comprised of Ishaan Chaudhary & Will Curry, and they've been looking to the change the way people see and view music with their one of a kind style to make music of the future. In this interview, readers will get to take a look at how some of their visions came to life, the process of building a new musical instrument from scratch, and so much more. 
EDM.com: So, for your debut music video for the track XiLLA! Why did you decide to 3D scan yourselves into the music video? What made you decide to do this and why?
Memba: For the XILLA! video we decided to actually put ourselves on this planet to show you what it looks like. In the video we are born by accident, live a short, chaotic, life and die at the end - much like what happens to us here on earth.
Was there any specific theme or story you were trying to convey with that music video?
This EP is an exploration of a particularly filthy planet in the MEMBA universe called SAGA-I. We write music with the hopes of transporting people into our imaginations.
In the music video, we really get to hear your sound that you have created. If you could describe your sound with only three words what would they be?
Dynamic, World influenced, & Unexpected.
Take a look at the music video for yourself!
Not only did you just launch a new music video, but you also just have a new single that was released. The name of the track is called "Flash" can you tell me more about it?
Flash is a glimpse into our brighter side, where we use more melody and warmth to tell the story. The track is meant to be short, bright but beautiful. We used the sounds of flare guns and the foley from a park near our studio to help convert the feeling. We are really excited to squad up with CloudKid for this release. It feels like a perfect fit - the label embodies what the song feels like in a strange way. 
What makes your shows different from any other show out there?
The SAGA-I immersive launch party was pretty wild! We saved up and schemed for a year to actually bring the planet to life. We tried to make all the bad parts of a night out - waiting in line, coat check etc, into moments of delight. We had crazy performance art from Akim the funk Buddha and Bendy Bombshell (contortionist) rather than opening DJs. We had painted actors, comedians & bartenders hand-painted as characters from SAGA-I. You could win discounts on merchandise by doing savage challenges (like eating a raw onion for 30% off). 
There were a lot of interactive installations and changes to make your own art, and meet people while doing it. We had the last of our multi-sensory EP boxes there (each song is paired with a vial for you to taste, smell, see and feel it). If you know us - you know we like to make weird instruments. So for our set, we made some giant inflatable midi orb drums. Our friends EVAN GIIA, Mothica, Titus, Alex Mali & TZAR all pulled up. It was honestly the best night of our lives. 
We are so grateful to all the people that came and threw it down with that night. Recap video coming soon - follow our YouTube to stay up to date.
What is your favorite part about being an artist based in New York City?
New York is a rare place where you can find every type of person no matter what culture or race in one place. This clash of styles is definitely reflected in our music. Also, the food here is just stupid fire.
What do hope your fans take away when they listen to your music?
We want to transport people into other places, even if it's just for a second. In a way, you get to hear how we feel and what's in our head at a particular moment in time. It's a weird way of being close even though we haven't met yet.
What was the process like for when you built the ARANYAN instrument?
We always combine organic and electronic sound so we wanted the instruments we play to reflect that. I made Arayani out of bamboo, birch, moss and prehistoric plants. It's super DIY - for the bamboo body I went and used an old laundry hamper lol. I used Arduino to make responsive lights & max msp to get the capacitive touch triggers to send MIDI into Ableton. You have to strap into it using a snap bracelet (tbt). Check out the video on the gram or youtube! it's so hard to describe these things.
The year is ending so what are your plans for it? Any new music?
We are ending 2018 with 4 more singles on a slew of new labels we really look up to. We also are performing alongside a bunch of legends at the Elysian showcase @ ADE end October. Can't say too much more than that but it's a really exciting time for us. We've been writing a ton since SAGA-I. 
Anything else you would like to say to your fans?
Thank you all for listening and showing any type of support. We are so thankful that you guys have been rocking with us! We're just getting started. Roll with us. stay vigilant.
These two artists and producers are here to revolutionize the soundwaves of music for the world to enjoy. They have a sound that will ratify eardrums in the most pleasant and organic known to mankind. Different is good, and these two know how to put the spotlight on different with their unique, harmonizing, and instrumental sounds. MEMBA can only be experienced because words do not do them justice for their creations.
Follow MEMBA ◷ 
Facebook | Twitter | Instagram | Soundcloud | YoutTube | Spotify
Follow CloudKid ◷
Facebook | Twitter | Instagram | Soundcloud | YouTube | Spotify