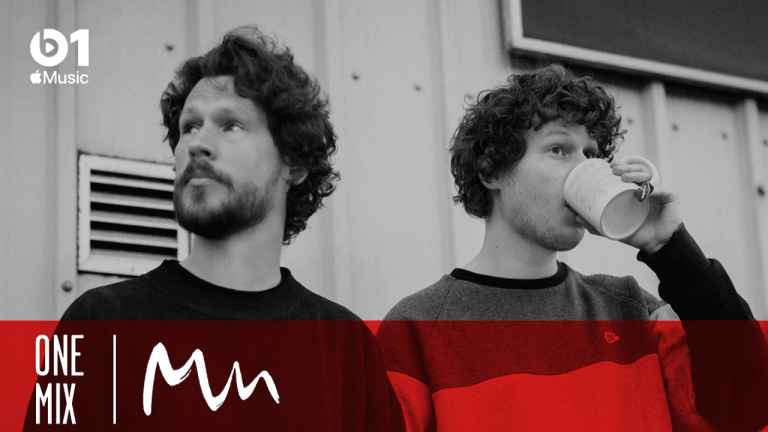 Experimental Electronic Duo Model Man On Beats 1 One Mix [INTERVIEW]
The underground pair released their first EP just three months ago.
This week, experimental electronic duo Model Man star on Beats 1's weekly radio show One Mix. Listen in for unreleased Modal Man music, plus tunes from Brainwaltzer, Daphni, Luke Vibert, and Red Axes.
Tune in here, exclusively on Apple Music.
Air Date: Friday, 16th August 2019 - 21:00 LA / 00:00 NY / 05:00 UK
Model man (real names Rob and Mark Brandon) just put out their first EP this year. Titled City Songs Pt. 1, it's a collection of tracks strung together with soft piano keys, warm soundscapes, and floating vocals.
With under 1,000 followers on SoundCloud, the British duo is truly underground. Get to know Rob and Mark better as they shared their thoughts on the biggest misconception about dance music, the perfect sunset track, and more.
EDM.com: All-time favorite festival?
Rob: Festival Number 6 in Wales is beautiful. A really incredible location; Portmeirion. It's where they shot the TV show The Prisoner.
Biggest misconception about dance music?
Rob: That's a tricky one, dance music is such a broad term. I guess the biggest misconception is anyone that doesn't think dance music is a broad term.
How often do you get out and have fun, and where do you go?
Mark: A good night out only needs good music and good food, and maybe a good friend.
Rob: Although a friend is not essential.
City with the most underrated dance scene?
Rob: Not sure about 'city' but I know some towns in Malta where there's a great community of amazing producers and DJs.
Industry prediction for the next year?
Rob: More DJs playing with bands. Weird live collaborations.
Best piece of advice for new producers?
Mark: Less is more.
Dead or alive, who would be your dream collaborator?
Mark: Scott Walker, Kate Bush, The Pharcyde. It's difficult to name just one.
What is one of the unique experiences you've had backstage?
Mark: Playing table tennis with Damon Albarn.
Rob: I once saw someone super famous beating up a chair in mad rage for a really long time. It was quite odd.
A unique travel experience you've had?
Rob: Oh man, it's all unique travel experiences. Taipei was amazing, would love to play some shows there.
What's your favorite throwback track?
Rob: Right now, "The Number One Song In Heaven" by Sparks.
What's one track that fans always lose their mind to?
Rob: Hard to say, it's too soon for us to have regulars.
What was the first album you ever bought?
Mark: Blur's self-titled album.
Rob: Psyche by PJ & Duncan, which doesn't get much worse. But I later swapped it with a kid for The Prodigy's Experience album.
Name one remix that you think is better than the original.
Rob: Soulwax often do better versions of the original. Cristian Vogel does some incredible remixes too.
What song would you want (god forbid) played at your funeral?
Rob: Something inappropriate probably. I like the idea that lots of people use a song like "Blackbird" by The Beatles, but the next song on that record is "Piggies." So I'm going with "Piggies".
What's the perfect sunset track?
Rob: "Waterloo Sunset" by The Kinks, surely.
What song do you listen to cheer yourself?
Rob: So much. The music doesn't necessarily have to be cheery to work. Just good music makes us happy.
Follow Model Man
Facebook: facebook.com/Modelman
Twitter: @modelmanmusic
SoundCloud: soundcloud.com/modelman