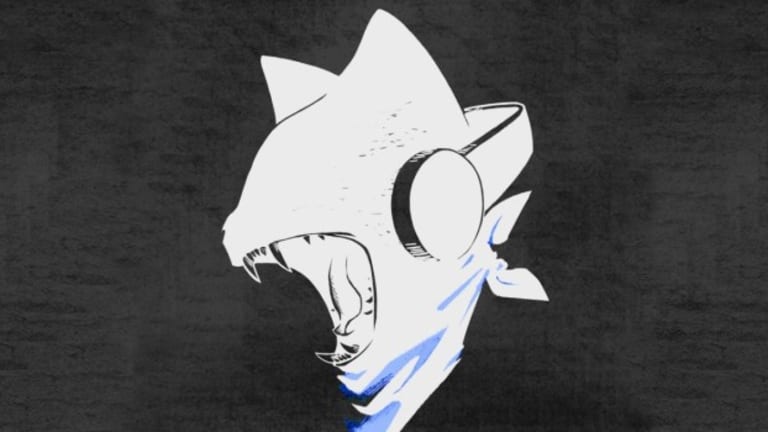 We Caught Up With the Monstercat Crew at Their Headquarters in Vancouver [INTERVIEW]
What goes on behind the scenes at one of dance music's most noteworthy independent labels?
Dance Music has embraced a sense of community more than any other genre of music. I mean, "PLUR" isn't a term passed around at many other genre themed festivals you go to. Since its creation decades ago, Dance Music has always served as a tool for bringing people together to celebrate and discover new music. While many major labels have discovered and shared great dance tracks over the years, I feel like the true essence of discovering dance music should be done independently. House music was named because of where many of the genre themed parties were hosted! There was nothing corporate about the early days of true EDM and if you wanted to discover a new producer or sound, you had to go underground.
With that said, I think it's important to highlight people that still embrace the independent and underground roots of Dance Music to help remind us where it all came from. To me, no label has been better at independently discovering, promoting and curating new artists than Monstercat.
Since their inception in 2011, Monstercat have released a three new tracks a week and have been instrumental in introducing new talent to the EDM community around the world. With almost 6.5 million Youtube subscribers and countless plays around the globe, Monstercat has established itself as a powerhouse in the world of Dance Music. Not bad, for an independent label from Canada.
I recently stopped by the label's HQ in Vancouver and met with some of the staff to discuss everything from their recent collaboration with Rocket League to doing a run of shows in Asia.
The staff members who joined me in the conversation were Orri Sachar (Label Manager), Tabitha Neudorf (Communications Coordinator), Gavin Johnson (Head of Gaming), Connell McCarthy (Head of Design) andJacky JZ (Head of Events).
EDM.com: What does the typical day in Monstercat HQ look like?
Tabitha: It's a pretty normal workspace. One great thing about working at Monstercat is how open everybody is to new ideas and the willingness to make those ideas a reality. It doesn't feel like a "top down" type of work atmosphere where some people's ideas aren't heard. Everybody has the power to voice their opinions and pursue an idea.
Orri: A lot of meetings and brainstorming sessions. It's a very collaborative process throughout the entire company.
Why move the label to Vancouver? What was it about Vancouver that made you want to establish roots here?
Orri: The location is fantastic. Great weather. Although the label was birthed in Ontario, it wasn't a great place to grow a label. I think what solidified the location was the work/environment that it offered. It has the best of both worlds. You have the regular flow of a city but at any point in time, you're only minutes away from nature.
We're also in our little bubble up here in Vancouver. We feel like we have the space to grow yet we're not in a situation where we have to compete with other labels in town as there aren't many other companies like us in the area. In a sense, we're a big fish in a small pond.
Any plans to add new offices in other cities?
Orri: As we grow into more of an established label, it would definitely make sense to expand to different places. We have a handful of employees working remotely in other places but for the time being, HQ in Vancouver is the only brick and mortar location planned for the label.
How have locals reacted to the label being in town? Has putting on different events in the city helped grow the label's presence in the area?
Tabitha: We usually partner with a well known promotional company called Blueprint to help best position us in the Vancouver market. In terms of growing our shows in the area, we're working towards getting more creative with our events like this "Compound" party we're throwing at the end of August. It's an all ages. Daytime event that we feel will bring out more of the community.
Orri: Most people in Vancouver are passive music listeners. There aren't a whole lot of people that are very active in the local electronic music scene. With that being said, we are a big stop for many artists on tour.
Monstercat has a great reputation for being able to curate to audiences all over the globe via the Internet and social media. Have other labels reached out to you guys in terms of building an online presence?
Tabitha: We've had other labels approach us with questions in the past but it mostly happens in passing. If we get asked for advice, it usually happens in an informal setting.
Orri: The dance music community is a very tight knit community. Everybody knows everybody. Like Tabitha said, we will get approached from time to time from other labels looking for advice but it's usually in a casual setting. We've never really gone out of our way to advise or give counsel to other labels in terms of what works and what doesn't work for running a successful dance label.
How did the Rocket league collaboration come about?
Orri: We've always tried to be active in partnering with the gaming community. Our fans aggressively pursued us a while ago about getting a Monstercat "flag" on the game. We proceeded to contact Psyonix (creators of Rocket League) and inquired about a possible collaboration.
Gavin: They wanted to license some of our tracks to use in the game but we decided that it was better to put out new content intended for the game and community. They initially asked for 10 tracks and when it was all said and done, ended up with 18.
It worked out well as it was around the time of our 6 year anniversary when we put out the compilation so we view it as a gift to the fans for sticking with us over the last 6 years.
Have there been talks about creating a Monstercat app?
Tabitha: There's been talks about it. It's a big undertaking and if we ever pursued that opportunity, we want to make sure that we do it right. It's a very expensive and time-consuming process so if we ever pursued it, we'd want to make sure that we're 100% on board with the concept.
Orri: In a sense, our website is very app-like in its own right. Until we can nail down the proper experience for our fans, we don't want to pursue that. We'll get there eventually but it will take time and make sure that it's the right platform for our fans.
What's the label's process for creating artwork for their artists? Do most artists already come to you with artwork finished or do a lot of artists want to collaborate with the Monstercat staff?
Connell: It's a case by case basis for artwork. It's very rare that artists have their own work that they bring to us. The label has a design "look book" filled with work we've done for other artists and we use that as the first step in the collaboration process. From there, the artist can pick out a concept that they'd like to base their artwork off of and we work with them to get it right. We don't try to force a vision for the artwork onto the artist. We'll work with them until we get the vision 100% right.
You guys recently had a tour in China. Do you guys plan on expanding to do more shows in the Asian market?
Jacky: We want to take the Monstercat experience to everybody in the world. We have fans in every country. We have such a great online community and we want to bring that experience to them live. We just want to go wherever our fans are. We don't have a specific market that we're focusing on at this time but we would definitely like to get outside of North America more.
The podcast has become a popular avenue for the fans to experience your music. Have you guys ever thought about having a guest DJ curate a podcast and letting them create the mix in a live setting?
Orri: We have done live feeds from various shows but it's hard to accomplish for the podcast. The idea is great but in practice, we tend to come across too many problems for it to work on a regular basis. Ideally, we'd prefer to have the "Call Of The Wild" podcast feel more like a radio show and not just a random collection of songs in the form of a podcast.
So with that said, having a guest do a live mix is something that we've experimented with but in terms of doing it for the podcast, it just had too many issues for it to be a viable option.
Is there a genre or trend that you hope becomes popular in the near future?
Tabitha: Personally, both of us would like to see Hardcore become more popular here in North America. As for the label itself, we're very broad with the genres that we put out and support.
Orri: We've never been a slave to the trends. With the number of releases we put out, we have the opportunity to experiment more. Our mantra is to always put out tracks that we like, regardless of the genre or style of dance music.
Thanks again to Orri, Tabitha and the rest of the Monstercat crew for letting me stop by! For more info on Monstercat and all of the things they have in store, the link to their main site and social media pages are listed below.
Follow Monstercat
Website: monstercat.com
Twitter: @Monstercat
Instagram: @Monstercat
Facebook: facebook.com/monstercat