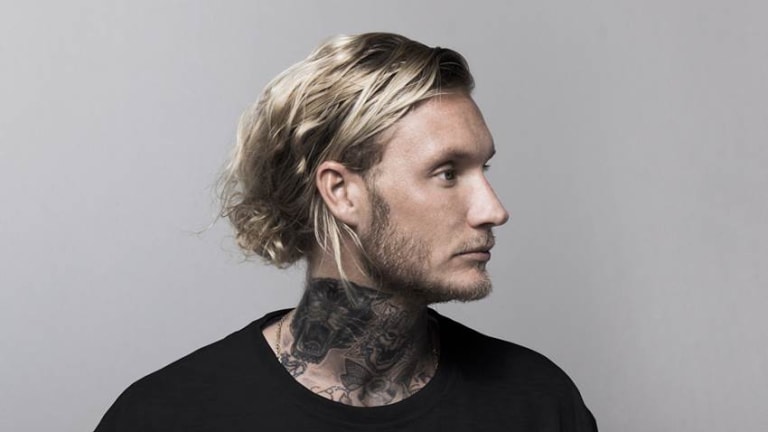 MORTEN Talks Set Building, New Sound and More Along with Year-End Mix [Premiere]
Make no mistake about it - MORTEN's been one of 2019's biggest breakout stars. The Danish DJ/producer is capping things off with a year-end mix featuring as-yet-unreleased music.
MORTEN (real name Morten Breum) also took the time to touch on a handful of topics with EDM.com. After you cue up his year-end mix, read on to see what he had to say.
EDM.com: What are the three most important things to think about when planning a release campaign?

Three most important things are hype, awareness and timing.

Hype is getting your audience excited by promoting your song through yours or others channels before the release. Awareness is making sure your audience knows you're releasing a new song, taking them with you on the journey. It's important that your audience feels like they discovered the song in a early stage. That way they feel connected to your song already before the release.
Timing is what time of the year are you releasing, what big electronic music events are going on, and what else are you releasing, before and after, and where. Usually Ultra Music Festival and Tomorrowland are good places to debut electronic music.

What do you think about when selecting tracks for a mix? Do you try to curate for a specific theme, do you try to create a story?

I try to do a mix of both. I like to take people through a journey and introduce them for different music as well as giving them something fresh. I personally love when a mix has different layers and there's movement in the mix without everything being one big mashup.

What is your favorite way to transition between genres during your sets?

I rarely go out of the range from 120bpm to 130bpm. I make EDM inspired by the underground; I don't play 170bpm psytrance or hip-hop, so most of my transitions are mixed traditionally. I like clean traditions that build the excitement, or that create room for tracks to "breathe"

What process did you go through when trying to pick your favorite artists of the year, and how did you make the decision?

I like when artists bring something new to the scene. It can be bringing something from the past, or a new sound or culture.

Do you typically test your new tracks in live performances and mixes prior to an official release? What are you looking to learn from this?

Yes, always. I play 5-10 new unreleased records every time I walk onstage, it's so important to me so feel the reaction of the crowd, go back in studio and make corrections. The crowd is the best A&R.

Who is your favorite artist from 2019?

Honestly there is not one artist that has has been my favorite, but I really like the sounds that Artbat have been using, Camelphat have done a lot of cool stuff, and think it's interesting to hear UMEK's sound change a bit.

When you hear the term "guilty pleasure," what is the first thing that pops into your head?

Good food and my Juul pen. I'm about to quit here in the new year.

Do you think mixes are a better representation of an artist than individual records? Why or why not?

They might be, but in my case definitely not. I have a super hard time making a mix that defines my sound and me as an artist. The reason for that is very simple: The sound that i'm doing right now with David Guetta is simply not out there enough, so there are not enough tracks in that genre for me to do a whole mix - unless I play in all our unreleased records, witch I can't do obviously. So I have to compromise - or get better at releasing music faster.
Flume, Kaytranada, The Chemical Brothers, More to Play Goldenvoice's New San Francisco Festival, Portola
The two-day festival will also feature sets from James Blake, Arca, Peggy Gou, M.I.A, Four Tet, PinkPantheress, DJ Shadow, and more.
This interview has been lightly edited and condensed for clarity.
FOLLOW MORTEN:
Facebook: facebook.com/MORTENofficial/
Instagram: instagram.com/mortenofficial/
Twitter: twitter.com/mortenofficial
Soundcloud: soundcloud.com/mortenofficial