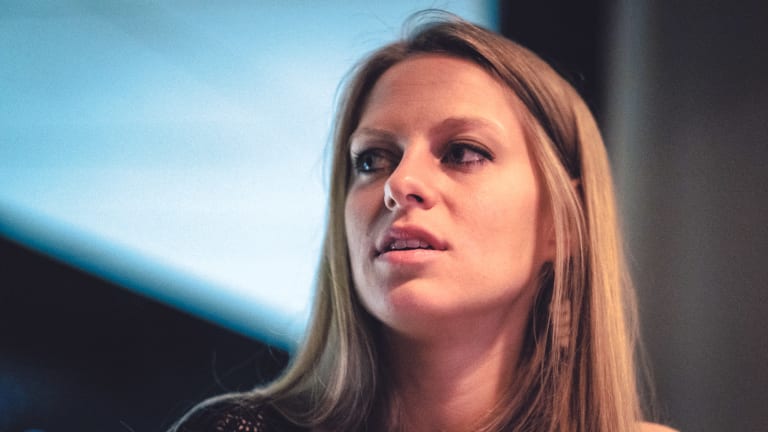 Nora En Pure On Performing Internationally, Why She Likes Playing in the Americas [Interview]
"I like it better here, because you can actually see when they enjoy it. In Europe, you play and you think, 'My god, do they like it?'"
Nora en Pure (real name Daniela Di Lillo), famed queen of deep house and indie electronic, is all but a household name for those who listen to EDM. With her career starting in 2009, Di Lillo's popularity has seen a meteoric rise since her hit single "Come with Me" in 2013. 
Since those fledgling days, Di Lillo has become a powerhouse and visionary in the world of melodic deep house. In the past few years, she has had multiple residencies in Ibiza and Las Vegas; in 2019, she released a new single, established her Purified radio program on SirusXM Chill, and won Best Female Artist (House) at the International Dance Music Awards (IDMA). De Lillo has played and headlined at legendary festivals like Coachella Music and Arts Festival, Tomorrowland and Ultra Music Festival, and continues to play all over the globe.
Ahead of her Sunday night set at Spring Awakening in Chicago, Di Lillo sat down with us and discussed some of the things that make her American sets special. 
EDM.com: At this point, you've toured all over the world. How would you say other countries consume electronic music differently than America?
Nora En Pure: In North America and South America, you get a really strong energy from the crowds and you feel that they really love to dance and party. In Europe, I get the feeling that people are a little more contained. The crowd is more serious, rather watching and listening, and they might enjoy it, but it's not as wild, it's a different culture. As soon as you go east, there are some countries and citites are different again. Prague, for example is always super energetic.
Do you prefer big crowds in America, or the quieter crowds like in Europe?
I like it here, because you can actually see when the crowds are feeling the music. In Europe, you sometimes play and think "Do they like it?" (laughs)
The atmosphere is more contained, but you get to know your crowds and have different expectations, you won't play a European show expecting the crowd go crazy. But I mainly enjoy it here as in recent years America has become my main market, where people know my sound really well.
You've said in the past that you like deeper, darker electronic music. Are there any artists that we should look into?
I actually love a lot of German or Dutch acts. I like anything melodic that also goes deeper and darker, and still has a driving energy. I also like to play that more and more in my sets. I feel like we are in a time where people are a little more open to it. A few years ago, America wasn't as open to new sounds I guess. Now that the deep house wave and the tech house wave came, I feel it's really evolving and opening people's minds to new sounds and styles
You recently received the IDMA award for best female house artist of the year. Congratulations! Do you have any advice for any women out there who might be afraid to jump into such a male-dominated scene?
At the moment, I don't think anyone would be afraid of that. Right now there's even a bit of a hype around female DJs, but to be honest I find this topic completely counterproductive. It's not about the gender, it's about music. And that is the only advice I can give to someone. Make it about your music, your craft, and the work that you do. Don't make it about your gender or about your looks, make it solely about the music.
How is your residency at the Wynn in Las Vegas? How is Las Vegas in general?
It's getting better and better! I don't have these huge radio hits that every one knows, which is usually a must for Vegas. But with every show it's getting better, it means the sound is growing and that's amazing. I have done previous residencies at Marquee in Las Vegas. Now, at Wynn, it actually feels like the music has arrived (laughs).
What was one of your biggest culture shocks coming to the U.S.?
The mentality here is a little bit different. In Europe, you really mean what you say and I feel like in the US there is quite a lot of small talk. At the beginning when someone asked me a question here I would give quite an elaborate answer (laughs) while the opposite was just expecting a one word answer. Or you make plans and then somehow they never happen! Like you could say "Hey, let's work in the studio" and I would take that seriously but then it never happens. I also like to get feedback for shows for example, and you always tend to get a "yeah it was amazing!" even if you know it was just so so. In Europe it's more blunt and straight to the point, whether that's good or bad!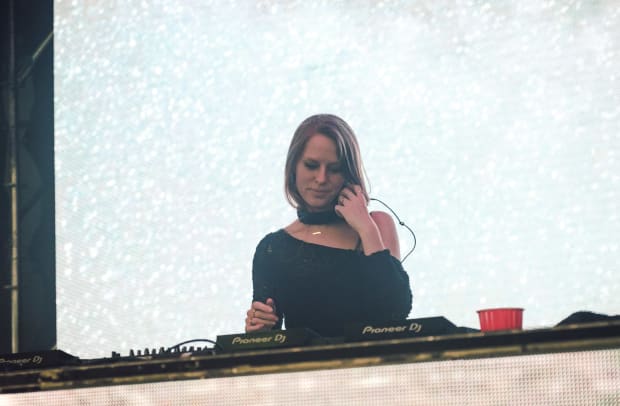 This interview has been condensed for clarity.
To see the rest of Nora En Pure's summer tour dates, visit this link.
FOLLOW NORA EN PURE:
Facebook: facebook.com/NoraEnPure
Twitter: twitter.com/NoraEnPure
Instagram: instagram.com/noraenpure/