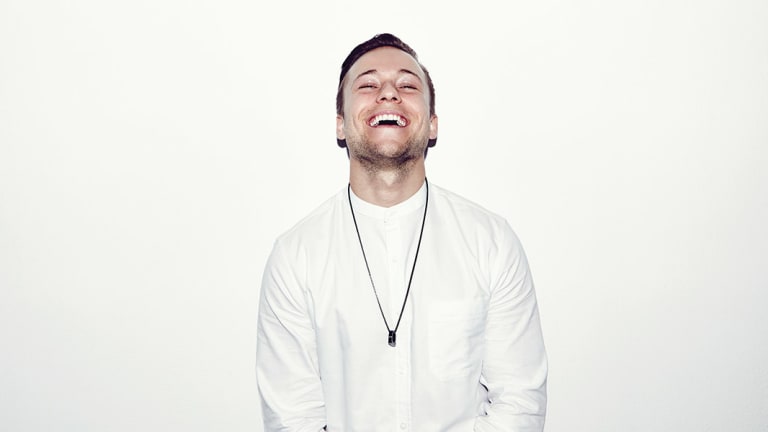 Party Favor Brings Life to Our Ears, Talking about Puberty, Production and Possibilities [Interview]
The life of the party.
Party Favor has done the biggest favor of them all, giving us a banger with Lil Jon. 
With Party Favor's pulsating beats melted with Lil Jon's iconic vocals, you have a recipe for heart-racing greatness. "Alive", featuring Offset and 2 Chainz, is Party Favor's first official release for another artist. The track has been so well received it landed in the Gatorade commercial "Made for This". Not too shabby for your first! 
The American DJ/Producer continues to accelerate in the music world -producing a Gatorade commercial hit and planning his next set for Coachella. He recently has been working in the studio with ASAP Ferg, Baauer, Lunice and more and is working towards releasing his debut album later this year. His versatility has no boundaries. With 2 million monthly listeners on Spotify, music festivals, collaborations and commercials, the party never stops. 
We sat down with Party Favor, learning about his creative brain, middle school memories and dream collaborations!
EDM.com: From puberty to this moment, which record has been the most influential to your life and why?
Party Favor: Probably "Get Low" [by Lil Jon]. It sounds like a cop-out, but I specifically remember dancing to it in middle school. It's still managed to stay so hype now which is awesome.

How does the creative process differ making a track for another artist compared to making one for yourself? 
There is no pressure on me to have to sound a certain way specifically for my fans. It's fun to be able to take someone else's vision and create something unique and different. With all that being said, I still feel like this sounds like a Party Favor record which makes me really happy.

Do you see yourself producing for more rappers in the future or will you dabble with other types of artists?
Definitely more rappers and definitely other types of artists and music, but I really enjoy creating something different. Hip-hop also goes so hand in hand with my genre of music already.
Your track has already made it to a Gatorade commercial which is amazing! With your signature sound and identity, if you could create a song for any commercial, what company would you choose?
A sports car commercial would be really cool, something fast and high energy.

 Who is your music industry crush that you would love to collaborate with?

I don't know about crush, haha but my dream collab would be to work with Rick Rubin or Pharrell.

What was your most memorable festival from 2017 and what do you plan to do differently at festivals in 2018? 

I would say Hard Summer was my favorite festival I played last year. It was cool bringing Lil Jon out, it was awesome so many people scheduled me on the festival app and the vibe was just really good. For 2018, I plan to include more production, more live elements and more surprises, gotta keep it interesting.