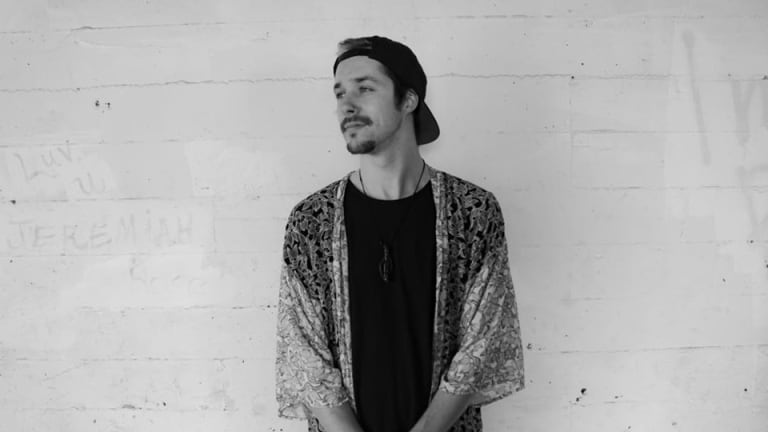 PERSES Talks New Alias, Rebranding Challenges, and Greek Mythology
The artist formerly known as Crystalize emerges with a brand new, titanic sound.
PERSES: the mythological Greek Titan of destruction, and perhaps the most fitting new alias for rising bass music titan Benjamin David (formerly known as Crystalize). After facing some hardship with social media hackers, David has rebranded and risen from the ashes of Crystalize as PERSES. His first single, "Aevum," is out now via bass music imprint Recall Records. 
Honing in on a new sound, but with elements of his old style still very much present, PERSES has erupted into the dubstep scene with "Aevum." Blending melodic elements, gritty bass, and relentlessly punchy drums, "Aevum" is a merging of sonic elements not unlike the work of Xilent or Chime, but with a style all its own. 
PERSES took time to chat with us about this new alias and sound. Read on to see what he had to say.
EDM.com: What has been the biggest challenge you've faced with rebranding from Crystalize to PERSES?
PERSES: My biggest challenge with this rebrand has been reaching all of my old fan base. Most of my social media was hacked and lost, so it has been difficult to reach my full Crystalize fanbase and inform them of the change. 
Is PERSES a new sonic direction for you, and will you maintain elements of the Crystalize Sound within the new alias?
PERSES is a fresh start for me in terms of mindset, and with this fresh start, I am intentionally separating myself from others musically. Naturally, the Crystalize sound is at the foundation of this new direction, but I am honing in on and continually refining the PERSES sound. I am learning and growing as much as I can to make PERSES sound exactly the way I imagine it should and take this project to greater heights.
PERSES is a mythological Greek Titan. Do you have a lot of love for Greek mythology, and if so, what is your favorite myth?
Oh man. I love Greek mythology, and honestly there are so many amazing myths that I can't pick just one! I have been intrigued by Greek mythology since childhood. With how much it has influenced me, it only seems right to pay homage.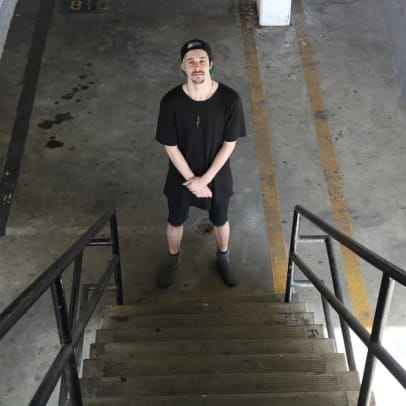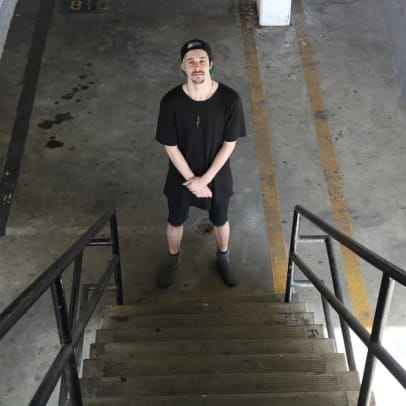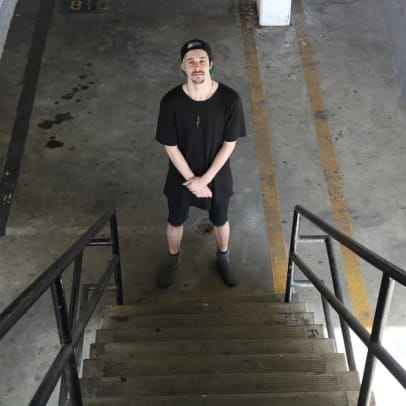 What was the best show you've ever played?
The best show? That's tough. It would have to be a tie between two shows. The first one being my debut show as Crystalize in Denver at Beta Nightclub. Kai Wachi and I were on the ticket and so many people showed up. It was completely unreal, and as cliché as it sounds, a dream come true. The second one has to be the time I sold out Amplify Nightclub in San Francisco, twice. It was January, typically a slower month in the industry. With Amplify being a new club, the event team told me the bigger side of the club wasn't going to open. There ended up being so much interest that we sold out the small bar side of the club, then had to open up the other larger side, and that sold out too! Both moments were so surreal and very humbling to me. I owe my fans everything. I sincerely think my incredible fan base is the realest in the whole scene, which fuels my desire to bring them a fresher and fuller version of my art.
What are you listening to at the moment?
To be completely honest, I have stayed under a rock for a while now in regards to music. This has been intentional so that I could keep developing the PERSES sound without being influenced by other artists and musical styles. I do stay tuned in to what my friends are making though, and I would like to give a quick shout out to three of my favorite artists that everyone should keep their eyes and ears on:
My day one dude, COFFIN (Originally known as FVCKDIVMONDS).
This artist and I go back to the heyday of festival trap edits. The music he's making which he dubs "trap house" completely adds a fresh spin to the genre. He has already made some big moves in the scene and in my opinion these are small compared to the moves he is going to make.
My little brother, Ghosts Are Real.
He is making some of the craziest and most unique bass music I've ever heard. He hasn't even released in a year and a half, but what he will be releasing, the world legitimately isn't ready for. There is no classification for his music, it is literally just straight fire.
Last but not least my boys Finderz Keeperz.
Austin and I go way back to when I first started releasing as Crystalize and it's come full circle to see what they are doing now. He and Joseph are seriously releasing and creating some of the most intense riddim and dubstep. They are doing something so refreshingly different and deserve way more recognition.
I am sure that these three acts are going to change the scene for good.
Where will you be playing coming up, and when can fans expect even more new music?
I currently have no plans to play any shows in the near future. I am waiting for the right moment and place to debut the PERSES live experience. It is such a special project to me that everything needs to be perfect. New music will be coming out at least once a month, if not more. Keep an eye out for the next Titan Tuesday coming very soon and I hope your readers enjoy the latest PERSES experience, "Aevum."
"Aevum" is available now via Recall Records and can be found here.
FOLLOW PERSES:
Facebook: facebook.com/persesthetitan
Twitter: twitter.com/thetitanperses
Instagram: instagram.com/persesthetitan
SoundCloud: soundcloud.com/persesthetitan
FOLLOW RECALL RECORDS:
Facebook: facebook.com/RecallRecords
Twitter: twitter.com/recallrecords
Instagram: instagram.com/recallrecords
SoundCloud: soundcloud.com/recallrecords