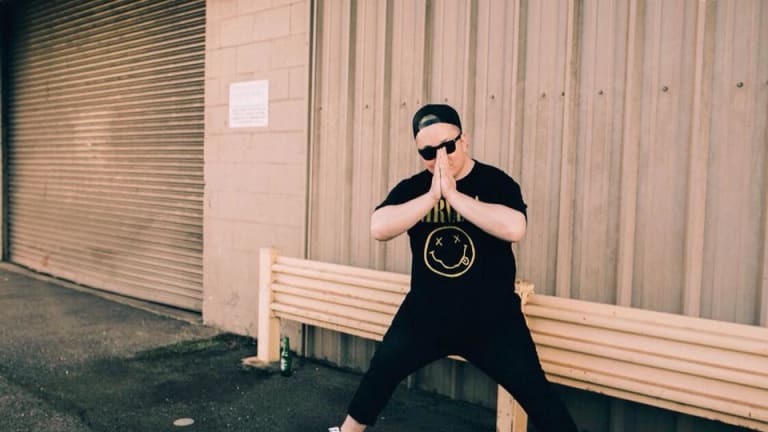 We Get Familiar With Ponzoo and His Up-and-Coming Career [Interview]
Ponzoo is one of the most talented up-and-coming producers in the industry.
Drawing influence from pioneers of both classic hip-hop and modern electronic music, Ponzoo is in a lane all his own. The Honolulu native burst onto the scene with his own style of weird, trap-influenced bass music, remixing Cardi B's Billboard chart topper "Bodak Yellow." 
He caught the attention of music industry powerhouse Clinton Sparks who immediately signed Ponzoo to Get Familiar Management. Having previously collaborated with the likes of Akon & T-Pain, Sparks' eye for talent and work ethic certainly reflects in Ponzoo's music. 
With a potent blend of lush chords, catchy melodies, and throbbing basslines, Ponzoo (whose name is derived from the Japanese dipping sauce) has been honing his unique sound for a number of years.

EDM.com recently had an opportunity to sit down with Ponzoo and discuss his recent success. Check out what he had to say below:
EDM.com: So for the people who don't know, tell us more about the Ponzoo brand and how it came about? 
Ponzoo: Honestly, I was always making beats and writing weird shit. One day my girl and I were out at some sushi burrito place in Las Vegas and I added ponzu sauce to the burrito.. my girl said, "You always add that sauce," to which I so stupidly responded, "I am the sauce," haha. We laughed for a bit and she said, "Yeah, alright Mr. ponzu." That's legit how I came up with the name, and I later changed the spelling (Clinton's Idea).
EDM.com: Being picked up by Clinton Sparks for his management company is certainly incredible. How did that come about? 
Ponzoo: Clinton and I met at a studio in L.A. working on separate projects. We clicked instantly (probably due to our passion for both music and cookies) and stayed in touch. We would be making hip-hop beats together which eventually led to me signing a production deal with his production company. Eventually, over time, I would make tons of electronic tunes which led me to quickly make the remix to Cardi B's "Bodak Yellow". I played that one for Clinton and he was instantly hooked on the idea of me pushing Ponzoo. He signed me to Get Familiar Management in late 2017; it's been great ever since.
EDM.com: You're living between Las Vegas and Los Angeles so I imagine you can have some hectic travel days. How do you manage your time so efficiently? 
Ponzoo: I just work constantly. When I'm not writing new music, Clinton along with myself are finding new situations and opportunities to further the brand. I sleep five hours and spend two to three hours with loved ones. The rest is work.
EDM.com: Love the work ethic. What music can we look forward to in the coming weeks?
Ponzoo: Well, it's going to be a busy couple of weeks. After the success last year of my song "This is Halloween" hitting over 4 million on Trap City, I thought, hey let's see what festive idea I can cook up this year. I just signed this year's Halloween song to Jayceeoh's Super 7 Records. I've long admired both him and the label for some time, so needless to say I'm very excited about that. 
In addition, my brother Bok Nero and I have a banger coming out off his project, Hood EDM Originals (which includes Riot Ten, Zomboy, Yellow Claw and Steve Aoki among others) dropping on Dim Mak this month as well. Following that I have collabs with a ton of friends coming. It's mid October right now, and I believe I'm dropping five or zix more releases. I have songs up until April of 2019 and I'm still working 15-17 hours a day on new tunes, haha.
Photo credit: Jarett Blake.
Follow Ponzoo:
Facebook: https://www.facebook.com/ponzoomusic/
Twitter: https://twitter.com/ponzoomusic
Instagram: https://www.instagram.com/ponzoomusic/
SoundCloud: https://soundcloud.com/ponzoomusic