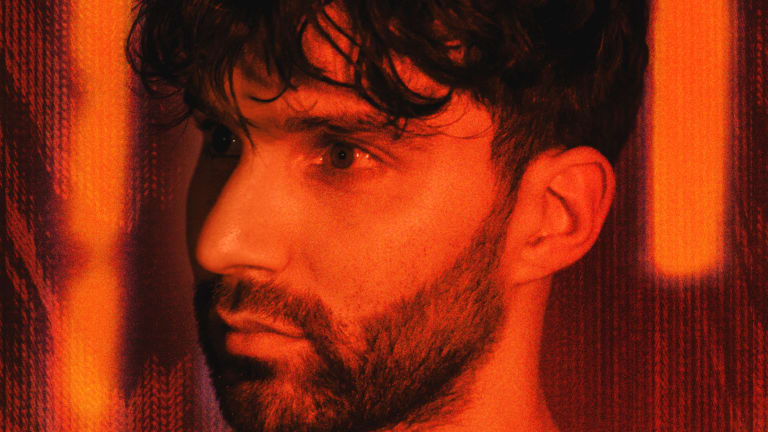 R3hab on EDM's Rise In Asia, How to Make Hit Remixes and Pop Collabs [Interview]
Nonstop tourer R3hab also shared his challenges managing a record label and his favorite moment with fans.
Having concluded 2018 on a high note with a slew of international festivals and an album, R3hab is still not one to relax. The Dutch DJ released the single "BAD!" right before launching into a two-month North American tour.
Even when on the road, R3hab continues to command the streaming spotlight with release upon release: a collaboration with Icona Pop titled "This Is How We Party" and numerous remixes.
The master mixer recently took some time from touring and spoke to EDM.com about his current tour, the success of his The Wave album, and his process of creating beloved, varied remixes. Read what he had to say below.
EDM.com: Since the release of The Wave, you've been playing nonstop around the globe. And now, you're just kicking off your North American tour. How has it been so far?
R3hab: My first show in Washington D.C. was incredible. I love the Echostage. It's the perfect mixture between a big venue, great production, great crowd. It was amazing.
Are you looking towards any specific venues in the US?
I've never played in Brooklyn, and [Brooklyn Steel] is already sold out already! That's extra special that it sold out that way in advance. It's going to be fun.
You've mentioned that you were focused on touring in Asia. You finished playing a good number of festivals around Asia not so long ago. How does the crowd and energy compare to that in Europe and North America?
I think it's very fresh in Asia. The whole movement of dance music is very new. It's a whole lot of people that it's like their first two years of going to a festival. It's a new type of energy, if that makes sense, like how EDC Las Vegas happened for the first time.
You recently started vlogging on your YouTube channel. In your first vlog, it shows fans excitedly interacting with you. Is there a particular moment you've had with your fans you'd like to share?
It's special when people make personal for you, like fans in Japan and China make pillows — those sort of things that make it very special because people put so much effort into making you something special. Especially because so much is online, and when you get to see that emotional in real life. It's very good.


Now that you've hit Asia, and a good number of the largest festivals and venues in the world, is there a venue, festival, or country you haven't played at but would love the chance to?

I would love to play at Lollapalooza in South America. That sounds exciting. The massiveness, the great lineup, but also the crowd in South America crowd is very enthusiastic. Very energetic, "caliente."
Right when your album dropped, you mentioned to Billboard that "Good Intentions" was one of your favorites from The Wave. Has that changed since the album has time to mature?
Maybe I can say "The Wave" is my favorite. After one year, I still love playing it. It's funny how a record that can be on repeat for a long time can still be your favorite. Every time I listen to it, I think, "Wow, this is a really good vibe."
I think "Lullaby" is also one of my favorites, but it depends on the mood. "Lullaby" is more high energetic, while "The Wave" is more of the exact opposite.
As you've described it, The Wave is an album that represents how life is inconsistently sweet and turbulent. Is there a particular track from the album you're excited to share with the North American crowd?
"Lullaby" is one of the closers of the set because it's high energetic, uplifting. Then I have nice interludes with "The Wave" which is more emotional. It is roller coaster ride, it's all over the place, which is life in general, hopefully. Life should be turbulent with emotion and have its high and lows.
Can you tell me what it like working with a pop duo like Icona Pop for "This Is How We Party"?
I love them. They have dank vocals when they work together – high energy. I love working with them. I'm a big fan. Good energy, and they're nice girls, too.
It was very good working with Icona Pop, it clicked [well]. Many times when you do a feature, maybe it can get too poppy or something, but with them, they walk that great line between electropop. They do that very well.
In addition to your own music, your remixes are just as popular. They have a wide breadth in genres, from your recent remix of Kygo's "Happy Now" to tween group Why Don't We's "8 Letters." How do you go about picking tracks and what's your process behind that?
At first, it's just the record, and whether I like original record or the vocals. But what makes it different? With "8 Letters," it's 100 BPM, around that area. Speeding up the vocals and doing something fast with it will ruin it, it will sound like chipmunks. 
Then with my remix of "5 Seconds of Summer" by Youngblood, you can make it 150 to 160 BPM to make it more rocky, or 140 BPM to make it more future bassy. And then with my remix of Kygo's "Happy Now," it's more dancey.
So the process is all over the place. Whatever the original track allows it to be. I don't want just for you to hear a little bit of the vocal and just make something that doesn't fit the original record.
You recently founded CYB3RPVNK. Now the label's over a year old, what's been your biggest challenge with CYB3RPVNK that you've experienced as a business venture?
With third-party releases, you need to help the young talent get the deadline done. There's a lot of moving parts into running a label: promotion, getting a track mixed and mastered, uploading it – and if you miss a deadline, everything goes. The whole system fails. That has been one thing that has been difficult for me in my opinion: to make sure they're on time and everything.
I'm used to with my experience, "Gotta make a deadline." Whereas with other people, they wait for that deadline.
You released the single "BAD" just before going on a North American tour. Do you like going through that creative process before throwing yourself into a tour?
It was just for fun. In December, I was just playing around with the bass line, and I just finished the "Happy Now" remix. I was like, "Let me do this project and play around." And after playing around, that was it. It was a very easy track to make, very simple.
The bass is kind of similar to the Kygo remix, just a different key. Kygo is F Sharp and "BAD" is in A Sharp, I think. It's a lot lower, more bassy, more subby, so you don't really hear it. It was very simple, really, which I like. It's not too much effort, it's more like when the track "clicks" right away, they make for better records, in my opinion.
To make it good, but then it's actually in essence very simple. It's just a kick in the bass line and the melody.
And then what's in store for 2019? Do you have any big releases in the works that you'd like to share?
I started on the new album that's going to be good. I have a tour in Europe and Asia coming up. I'm working on some European festivals. A lot of exciting stuff going on.
I'm touring during the week and weekend, but the rest during the week, I make music.
Find R3hab's upcoming tour dates below.
2/22- Toybox - Toronto, Canada
2/23- Concord Music Hall - Chicago, IL
2/26- Shrine - Ledyard, CT
3/1- Brooklyn Steel - Brooklyn, NY
3/1- Marquee - New York, NY
FOLLOW R3HAB:
Facebook: facebook.com/r3hab
Twitter: twitter.com/R3HAB
Instagram: instagram.com/r3hab
Soundcloud: soundcloud.com/r3hab