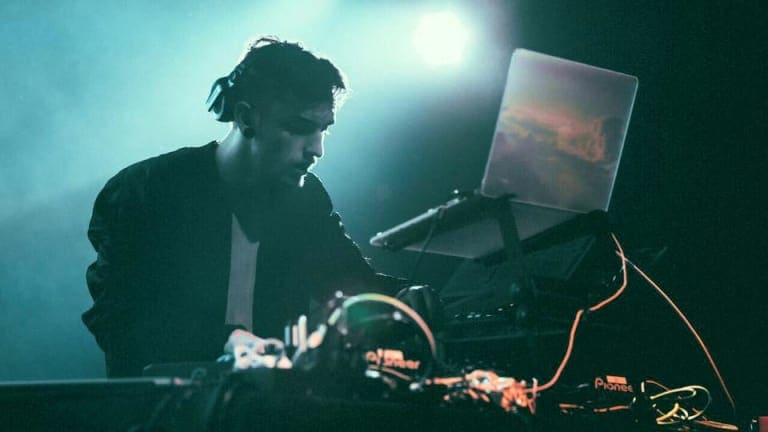 Growing Up & Mapping Your Future | A Fireside Chat With Said The Sky
Recently, I had the opportunity of speaking with Said The Sky about his music career. Having accumulated millions of streams, and collaborated with the likes of 3LAU & Illenium, it was certainly interesting getting his thoughts on how to establish a roadmap for your career as a producer, childhood influences, and even upcoming music. This episode is filled with some great content. Enjoy!
Highlights:
EDM.com: You're getting millions of streams on Spotify which is extremely impressive. How did your career start?
Said The Sky: It came from a bunch of things coming together. The first thing that got me started was my mom putting me in piano lessons during second grade. I did that for 3 or 4 years before I begged her to take me out of them because I hated it. I picked up Trombone for a bit. But I couldn't walk by the piano in our kitchen without wanting to play. So I got back into that. A buddy of mine introduced me to trance music. I loved it. The idea of writing melodies myself was great. I loved the idea of being in control and writing everything myself.
What advice do you have for upcoming producers looking to establish themselves within the EDM scene?
It's tricky as a lot of the tolls I used to build my career (such as Soundcloud & Hype Machine) had a lot more attention when I was doing it. If you marketed yourself well on Soundcloud, you charted on hype machine. That's adding a tonne of plays to your music. That helped me.
If you're starting a career in music, and an artist you love just headlined Red Rocks, understand they've already done it. If you want to be successful & do what they're doing, dive into their career. How much music were they releasing? How far apart were the releases? It's a nice way to map out your future.
I think it's good to pay attention to what successful people are doing. Although you may not take that exact route yourself, it gives you a good idea of what you can do in order to achieve your goals.
If you could predict the future, where would you like your career to be in 5 years time?
Oh man. I've thought about this. I have 2 answers. One of them is the Said The Sky project doing amazing & I'm headlining stadiums. Something huge. Like a whole band behind me. ODESZA are great. Kygo is a good example. I'd love to get to that point. I'd also love to be producing & writing for other people. Spending my days working on music. I love that.
This is a question that I ask at the end of every single interview I do. If the world was to end tomorrow, what would you want future generations to remember you by?
This is super hard. I don't know if it would be anything specific. I just loved the idea of being genuine with every single person you meet. If people remembered me as a genuine person who never changed, or acted differently for any reason, that would be pretty cool.
You can check out the audio version here: