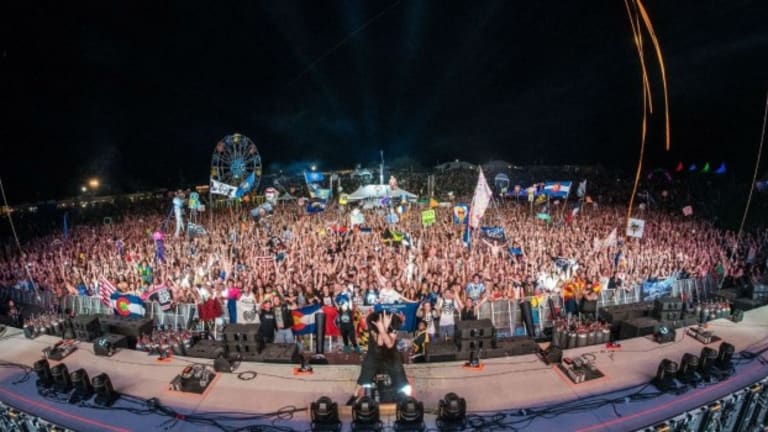 Get to Know the In's and Out's of Summer Set Music Festival with Founder Jack Trash [INTERVIEW]
We already have FOMO and Summer Set isn't until August...
*Sponsored Content
Summer Set Music & Camping Festival is back this summer for it's sixth year! From August 11th to 13th, Somerset, Wisconsin will become an enchanting haven for all festival lovers to come together at. On both Friday and Saturday, the festival runs from 2:30pm to midnight, with afterparties held on site until 2:30am. On Sunday, the festival takes place until 10:15pm.
This three day festival of course includes a setting on multiple beautiful stages as well as camping for attendees, so that the party never has to end. This year holds another incredible lineup, bringing acts like Zeds Dead, Zedd, GRiZ, RL Grime, Datsik, Seven Lions, Run The Jewels, Audien, Big Wild, and more.
If you couldn't already tell from the full lineup above, Summer Set never fails to provide a diverse roster that is sure to please anyone. Heavy dubstep, chill trance, indie, and even hip-hop acts like Post Malone will all make an appearance.
Jack Trash (who goes by JT), one of the partner producers of Summer Set Music & Camping Festival, had a lot to say about this amazing festival. We got the chance to ask him some things about the festival, including what his favorite moments are, how he works with his partners to bring different acts to the festival, how it started, and more.
JT started by talking about his favorite moments of the festival. Every year, the one consistent piece he always looks forward to is when all of the afterparties are wrapping up and people are heading back to their campsites.
"I love rolling through the campground at 2 or 3 in the morning. It's just so much family and community. Everyone's just hanging out in their tents and, you know, having drinks and they're grilling stuff up or they're having snacks and just talking about what their day was like…"
As far as planning goes, JT works with various partners to plan the festival such as React, Majestic, and SIMshows, making the year-round experience that much easier. During the weekend of the festival, all of the partners discuss the positive and negatives of the festival, what they want to change and accentuate next year, etc. After the festival, the partners take a few weeks to breathe, and then go right back into planning.
Since this is Summer Set's sixth year, the festival has adapted to more or less run itself. The different partners and people that work on the festival "own" what they work on so that the producers can focus on the overall vision that they want to accomplish in August. When curating the lineup, the partners have to work together starting almost right after the festival gates close.
"The big top tier acts that we want to...close the Main Stage and the Grove are acts that are in demand and are playing with their schedule a year in advance, so we're constantly looking at those acts and trying to start putting the pieces together."
Even though Summer Set is primarily EDM, they also have a lot of diversity of sounds, making the festival engaging and fun for each and every attendee. While putting together the lineup and incorporating the different stages, JT and his partners try to balance out the stages while having some EDM artists, hip-hop artists, etc. However, the Big Top is a DJ area that you can always rely on for heavy bass all throughout the festival.
When JT was initially figuring out where Summer Set would take place, he loved the idea of holding a festival somewhere between Chicago and Minneapolis. When looking at different venues, him and his partners stumbled upon the Somerset Amphitheater in the Twin Cities area. After applying to hold the festival at the amphitheater, year one was off to a start.
One thing that people don't know about JT?
"I'm a school teacher by day. I teach sixth grade. I've been a school teacher for sixteen years now and people always ask me...how do you manage that? The short answer is I love music and I love kids, and I am so incredibly blessed and fortunate to be able to be involved in things so that I can maintain my lifestyle and build my dreams and take care of my kid, my family, through things I love. My life is insanely busy and that can be very challenging."
JT has to manage a lot every day including spending time with his family, teaching during the day, and taking care of emails and conference calls whenever he has a chance. Inevitably, almost every day that he has is full, but JT doesn't mind one bit. Of course, all of his work pays off, both with teaching and Summer Set. When a student in one of his classes finally understands the material and he sees it "click", or when he is watching the huge production for the headliner that year at Summer Set, Jack Trash knows that this busy life is just where he wants to be.
"I'm so lucky that I have these jobs where, yes they are incredibly physically and mentally demanding, but they are so incredibly rewarding."
After hearing from Jack Trash, Summer Set Music & Camping Festival just got even more exciting. The 2017 edition of the festival doesn't only bring a diverse, extremely talented lineup to the table, but it also provides a space for music lovers of all genres to come together for an unforgettable weekend. Once going behind the scenes of the festival as well, we have a newfound level of respect and appreciation for the festival as a whole. JT and his entire team are tirelessly working year-round to bring new, exciting elements to each year of the festival so that you can have the festival experience of a lifetime.
Whether you're going for your first time this year or returning to the fields of Somerset yet again, get even more hype with the official 2016 after movie below. Tickets and more information can be found here!
Be sure to check out our full interview with Jack Trash!