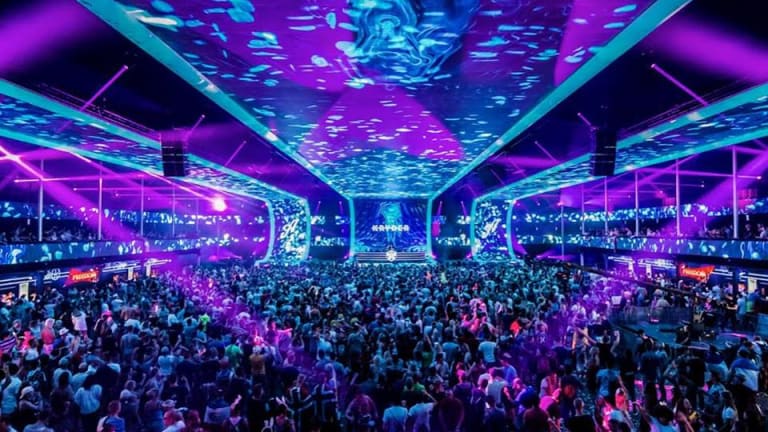 The great Steve Angello collab is kicking off Kryder's own label Kryteria [Interview]
One of the grooviest guys in the scene has made one hell of a track that marks the start of his own record label, which is supposed to get those shoulders rolling more often.
At Tomorrowland 2017, people went crazy on an ID Steve Angello played during his set at the Mainstage. A year later, the track with its signature gypsy vocal finally gets released, and it turns out to be a collaboration between Steve Angello and no other than Kryder. The latter just launched his own label Kryteria Records, as part of the Spinnin' Records family. It officially kicks off with this unique collab Romani. But what took them so long?
"It really was some sort of a long process to get it out there due to a lot of different things really. I was launching my label, which took a while with all the paperwork and stuff like that. On the other hand, Steve and I are both perfectionists when it comes to music and what we want to put out, I am sure he would agree, and we need to have it absolutely right in order to get something released. It is good to test some versions out on the road and try some different sort of vibes, in order to see what works best in your set. Steve also had an album in between, so in the end, it was possible to release it via Kryteria Records."
Once you take a listen to the track, the one thing that obviously stands out is the gypsy-like vocal in it. It is truly one of a kind, with which Kryder is putting the bar for his Kryteria label pretty high. Will Kryteria Records be focussed on releasing tracks with such a unique element in it?
"The vocal was a crazy idea that Steve send to me once and, despite I am super openminded, I thought; 'how am I going to turn this into something'? How are we going to get this one rocking? It was a pretty cool challenge to take on, but at the same time I absolutely love the vocal, and the idea and the concept behind it. Therefore I just thought, this is a party record so let's make it fun, energetic and feel good."
"In addition to this one, I think my own tracks that will appear on the label are pretty unique as well due to my traveling and stuff like that. Therefore I can develop some sort of a global sound with elements from certain regions, and I always look out for unique artists that are out there. But in the end, the label gives me the opportunity to put the tracks out that I genuinely love, play them out in my sets, and support the artists I love as well."

Despite having his own label, Kryder still leaves the door open release music on labels like Size and Axtone, of which he closed the Tomorrowland takeover of the Freedom Stage. "If they still want to sign my music then it is brilliant! It is certainly down to them [Steve Angello and Axwell], but when I want to put something out myself that does not fit into the Kryteria schedule and they really love the track, why not?"
Altogether it is a good sign to have one of the grooviest guys in the scene launching his own label. There are not that many guys out there that focus on including the groove in their production, but Kryder definitely is one of them.
"Personally I absolutely love it, it drives my sets and it got me passioned about DJing and producing. I therefore would not change my sound or follow any trend or whatever, just because I do this out of passion. And now we just see where we can take it by collaborating with people from different cultures, and signing new talent to the label. Everything has to have some sort of a groovy vibe because I am all about getting the shoulders rolling rather than the fist-pumping. I want to see people dance because it is dance music."
We have had a chat with Kryder before his closing set at the Freedom Stage. About the performance he said: "well I am just going to play the track I either made or sign, so when that did not have worked I should have been pretty f*cked." Make sure to check out his massive set below, to see whether it worked out or not.