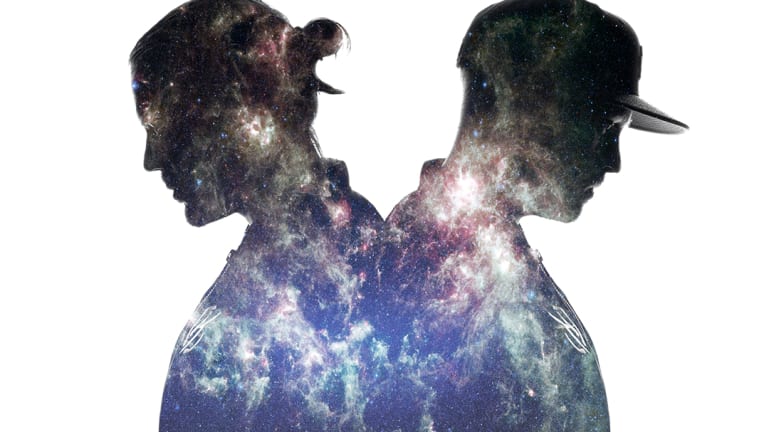 The Him Closes Out an Epic Summer with New Track, "Nothing On Us" [Interview]
The Him also discussed tour life and their background in techno/house.
Amsterdam-based house duo The Him has been on the move in recent years. Their blend of indie dance and nu disco fused with a tropical vibe has captivated audiences across the EDM world ever since they came onto the scene. 
Their energy has spread virally through Spotify & Soundcloud, and gotten their sound out to the world quickly. During their rise to the top they collaborated with artists like Sam Feldt and are now touring around the world, playing alongside the biggest names in dance music.
The Him recently released a new song called "Nothing On Us." We spoke with them about the track, their career, and what led them to this moment in the following interview:
EDM.com: Hello, The Him! Thank you for taking the time to talk to us. How's your summer going so far?
The Him: It's going really great. We played some awesome festivals like Tomorrowland, Sziget Festival and Lollapalooza. Our new release, "Nothing On Us," is out, and we started our world tour in Asia. Don't have any wishes left, haha!
EDM.com: Great! As you mentioned, "Nothing On Us" just came out on Spinnin' Records. Could you tell us a little bit about your new tune?
The Him: Yeah, of course! We wrote this song with three of our favorite writers in Los Angeles earlier this year and it's about being totally awesome together We wanted to make something that had a little of our old sound combined with something new, so hopefully you can hear that all in there.
EDM.com: How would you describe your sound to a listener who hasn't heard your music before?
The Him: We come from a house and techno background so it always has an electronic but still organic feel to it. We love good songs so it's usually a beautiful vocal with a big, euphoric drop.
EDM.com: How has the crowd reacted to your new the track live?
The Him: We played it for the first time live at Lollapalooza and the crowd went nuts. If you get the confirmation from your audience you know for sure you have done a good job.
EDM.com: You have quite an extensive touring history! What are some of the craziest things you've seen on your adventures around the world?
The Him: We once played a festival in South America and out of nowhere it started pouring rain, like really crazy. The stage wasn't really built for that so they literally got six guys that brought a big tarp and held it over the booth until the rain stopped. Everybody was soaking wet (including us) but we had a blast!
EDM.com: How did you end up becoming musicians? Was electronic music always your passion, or were you interested in other styles of music beforehand?
The Him: We both have a techno background, and that is how we first met. We both love that scene but we wanted to do something else. After several months talking and producing in the studio we started remixing and making bootlegs, and after a year we made our own original music.
EDM.com: What are your plans for the future? Do you have any exciting news you would like to share with us?
The Him: We are doing our world tour right now, so check out the dates and come party with us!
Find "Nothing On Us" by The Him across platforms here.
Follow The Him: 
SoundCloud: https://soundcloud.com/thehim
Facebook: https://www.facebook.com/TheHimOfficial
Intagram: https://instagram.com/TheHimOfficial
Twitter: https://twitter.com/thehim