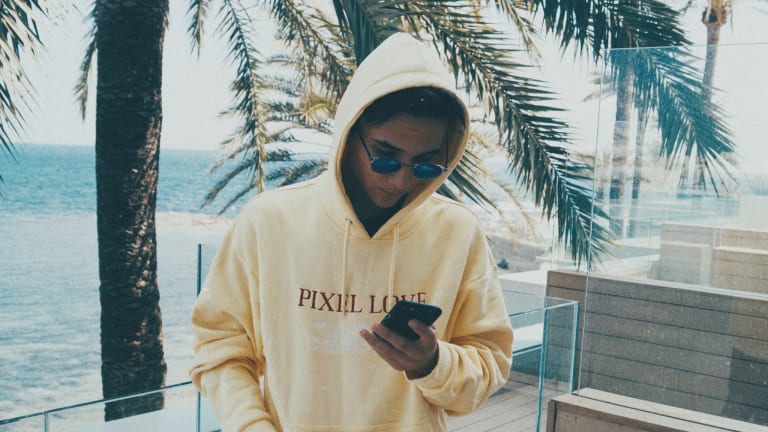 We Spoke to the Newest Dutch Sensation On The Block Todd Helder [Interview]
At only 19 years of age, he's already played at Tomorrowland and is supporting Martin Garrix on his Ushuaïa Ibiza shows!
The Dutch are born and bred to be stellar DJ's aren't they just? Well, there's no exception to the stunning talent coming out of the region. 19-year-old Todd Helder saw his claim to fame kick off with a Marshmello remix contest and there was just no looking back from there on for this young man. 
With a number of stellar releases on acclaimed labels like Martin Garrix's STMPD and Trap Nation, Helder also happened to play his first ever set at Tomorrowland Weekend 1, just last weekend! With his most recent releases, a single called "Pixel Love" and an official remix for Martin Garrix and Khalid's "Ocean"  the up and coming youngster has shown a lot of versatility in his soundscape all while marking it with his signature trap sounds infused with smooth chord progressions and complemented with choppy vocoder vocal lines. 
We had a chance to grab a quick chat with the Dutch bred DJ and producer and here's what he had to say! 
EDM.com - So, how did your musical career kick off and who would you say was your biggest inspiration starting off?
Todd Helder - Remixing Marshmello's 'Alone' really kick-started it all for me, the track was picked up and played by him all over the world in almost every one of his sets. He's also a big musical inspiration for me.
How did you crack your debut release on a major label like STMPD Recordings? Tell us a little more about "I Need" and your journey there. 
It started out as a bit of fun, recording my brother's voice and building the track in around 4 hours. The next day I sent the track to my manager to see his reaction. He had the track on repeat for the next 2 days and pitched it to STMPD!
You've been supporting Martin Garrix at his iconic Ushuaïa shows this summer, how does that feel for a start?
Ushuaïa Ibiza was the one that really did it for me. The fact that I got to play on the same stage as some of the most iconic musicians of all time was surreal. It was also one of my favorite sets I've ever put together. Ushuaïa is definitely my favorite show to date.
You played at one of the largest music festivals this year, Tomorrowland; many DJ's take years before they achieve this mean feat, what does it feel like to have checked this off so early in your career?
My Tomorrowland performance came just one week after my Ushuaia debut so it felt like a dream. I am very grateful that I had the opportunity to play there. I had never actually been to Tomorrowland until now. Of course, it came with a lot of pressure because the DJ's who were playing there are some of the best in the industry so I had to really step up my game!
What would you say is Todd Helders' signature style and sound of music?
In 3 words, Electronic, Dark & Happy. I love blending genres so you can definitely hear elements of Trap, EDM and Instrumental Hip Hop in my tracks.
Tell us a fun fact about you which not many know.
Well, this isn't really about me but my manager is a professional yawner, he is actually a record holder for the most yawns in 1 day.
What's in the pipeline regarding new shows, releases and more? 
 I just released my first official remix for Martin Garrix' and Khalid's 'Ocean' and my next STMPD single called 'Smile' will be released on August 3rd!
If you had to pick one artist to collaborate with in the near future, who would it be?
 I'd love to work with Dua Lipa because she just has the most beautiful voice. Skrillex would also be high on my list of dream collabs.
His veristality within the genres of dance music and unique signature sound are sure signs that make Helder an artist to watch out for as he steamrolls his way to sucess!