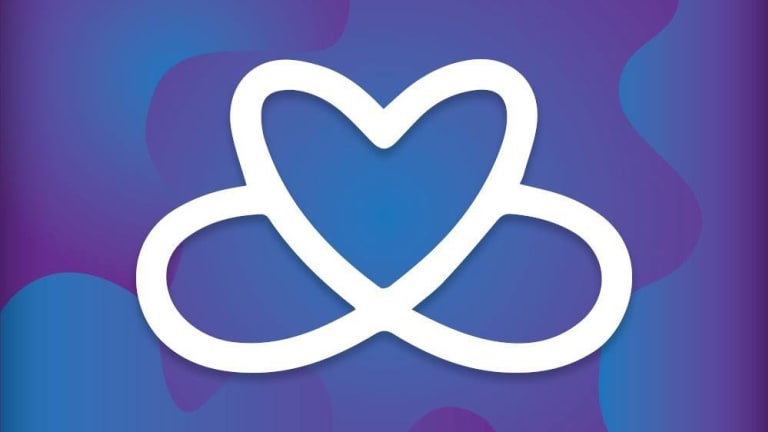 Unitea Founder Ketan Rahangdale and Claude VonStroke on the App's Potential to Change the Music Industry
Unitea could cause a shift in the way artists reach their audience.
With 3.48 billion users worldwide, social media offers the largest platform ever for artists to connect with fans - but those corporations increasingly make creators pay just to reach them. One man is out to change that dynamic for musicians and fans alike.
Ketan Rahangdale is what you'd call a music person. A native of Tallahassee, Florida, Rahangdale grew up inspired by his favorite artists and in his teenage years began modestly promoting shows and DJing around town. At 18, he founded his first company, pioneering high-fidelity bluetooth technology for headphones that would later be used in iPhone, Beats by Dre, and Bose products.
This success brought him closer to those same artists he looked up to as a child (many of whom he's now met), but in talking with them he realized they all had the same issue.
"I was so enamored by these artists, but what I couldn't understand was how these artists were completely broke," said Rahangdale in a conversation with EDM.com. "That didn't make any damn sense. I did a little digging and found that a large amount of social companies' data is generated by artists and their fans, to the point where there's hundreds of billions of dollars of music data that is currently being monetized by these platforms in the form of advertisements."
With that, Rahangdale became exposed to the issue plaguing the artists of today. While recorded sales of music is currently valued at $16.9 billion, the data the artists and their fans generate is estimated at over $360 billion. "None of this ever goes back to the artists," he said. "Ever."
Rahangdale set out to create something that would effectively cut out the middleman and help artists directly communicate with their fans. In 2016, he debuted the beta for his new app, Unitea. With a team comprised of tech veterans from companies like Tinder, Snapchat, and OWSLA, Rahangdale created the first platform that monetized data through experiential ad units in the form of rewards to fans. In layman's terms, Unitea would be the first app to allow artists to directly engage with the fans generating this data through offering rewards and experiences while allowing them to keep the profit generated from said data for themselves. As artists generate more data through the app, they will have the opportunity to partner on rewards with sponsors. This ultimately allows them to finally have control over how their brand is marketed. In addition to its benefit to creatives, the app will create a system that rewards fans for their listening and streaming habits.
"If there are apps that can get you a driver or apps that can get you a house for the weekend, why isn't there an app where if I'm the most socially active fan that I can go hang out with my favorite artist? If I am the number one fan generating all this engagement, why isn't there a way for the artist to find me?"
Unitea allows artists to creatively devise rewards that benefit its most engaged fans, who earn currency — called "Karma" — for listening to and sharing the music of their favorite artists. The app syncs up with the user's Spotify account (Apple Music and TIDAL, Ketan says, are soon to follow) and allows fans to listen to music through its interface. Fans can then cash in this Karma for one-of-a-kind experiences, like taking a picture with Whipped Cream at Electric Forest or meeting Barclay Crenshaw A.K.A Claude VonStroke.
"The current social media scenario has created billions of slaves creating data for three or four huge corporations to sell to the highest bidder," said Crenshaw, who spoke with EDM.com about backing Unitea. "We are not interested in this dynamic any longer."
Crenshaw added: "We want to start a revolution where the artists get to connect directly with their own fans without third party corporations taking the data."
Along with artists like Crenshaw and Pitbull, Ketan was able to draw interest from across the industry, partnering with companies like Urban Decay, Univision, Bertelsmann Music Group, and United Talent Agency. In its latest investment round, Unitea was able to raise $2.3 million, and made activation appearances this year at both Dirtybird Campout and Electric Forest.
Unitea is also benefited and backed by Rokk3r Fuel ExO, a Miami-based venture capital group and one of the largest business investors in the Southeast.
"A major paradigm shift took hold when digital took hold of the music industry and changed how the different stakeholders made their money," said Unitea investor Jeff Ransdell, head of Rokk3r Fuel. "Unitea immediately struck us as an innovative route to not only driving revenue for the artist side of the business, but bringing value to loyal fans. Long term, the data play is huge, so we're excited to see where the Unitea team takes this."
The hope among artists, investors and fans is that both Ketan and Unitea will allow musicians to finally take back control of their brand and data, removing the leach that has become social media.
"Social media has been a huge bait and switch over the last seven years," said Crenshaw. "Everything started out free and artists created massive followings online. Then all the social companies said, 'If you want to talk to your own fans, give us money.' Ketan is taking over the game and giving the power back to the artists."
Unitea is currently available for iPhones on the App store, with an Android roll out to follow in the coming months. While it's still in its early stages, this app has the potential to monetize, empower and reward both artists and fans for being engaged in music once again.
Download Unitea on the iOS App Store here.
Check out Unitea's latest reward with recording artist Snails, who will send one fan and a friend to Colorado in October for Sluggtopia III via a new reward experience offered through the app.
Follow Unitea:
Facebook: facebook.com/uniteamusic
Twitter: twitter.com/UniteaMusic
Instagram: instagram.com/uniteamusic
Follow Ketan Rahangdale:
Facebook: facebook.com/natekr
Twitter: twitter.com/ceoketan
Instagram: instagram.com/ketanrahangdale