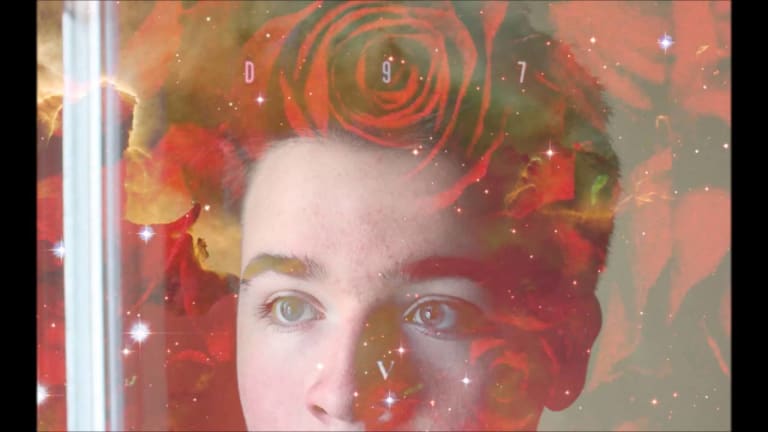 YOUNG TALENT VERZACHE ON HIS NEW RELEASE "LOSING MY LOVE," HIS PROCESS, DREAMS AND ASPIRATIONS
Get to know Verzache, one of Soundcloud's most versatile beat-makers.
When it comes to real versatility paired with production quality, the first name that pops into my head is Soundcloud artist Verzache. You might not notice it at first glance, but after doing some listening and digging into his three (!) Soundcloud accounts, you can truly see why this kid from Toronto is the real deal.
His production motto is pure experimentation, something that one can immediately hear, however what's most intriguing is the variety of musical styles he's gone through ever since he appeared; less than two years ago. From Trap beats and explosive Future Bass drops, to lo-fi, abstract vibes and acoustic works that showcase his singing skills, Zach Farache never likes sticking to one style.
His latest effort is titled "Losing My Love", and it's one of his best tracks yet. Going down the acoustic route, the production is dominated by thick acoustic guitars that immediately catch your attention, and keep you focused during the entire song. Warm synths and drums come and go throughout the song, but what's in the forefront is Verzache's catchy singing voice that elevates it into another level; a radio-ready hit.
Fresh off the release of "Losing My Love", we had the pleasure of talking to Verzache about the creation of the track, his overall process when it comes to production and his resolution for 2018.
EDM.com: Tell us a bit about yourself and what you do.
Verzache: Ay whats good! I'm Zach Farache. I'm a 20 year old child from Toronto, Canada and I make music on my laptop whenever I'm not sleeping.
"Losing My Love" is one of your poppiest songs to date. Talk to us a bit about how the track came to be, and your thought process behind it.
Ok so originally this was a project for college where I had to sample these blues guitar recordings and make a modern song out of it. I ended up using like a 2 second portion in one of the 6 recordings all us students were given and I just played it on my keyboard like it was a piano haha. So all the main sounds are from that one small recording of a guitar down strum. I made the main progression in like 40 minutes and I realized it needed some vocals so I just did what I felt worked. After a while I felt like it had some potential so after I submitted my assignment I continued to work on it by writing a verse and adding more production.
Ever since you started out, you have experimented with a huge variety of sounds and styles, from acoustic ballads to electronic bangers. What's the fuel to your creativity, and do you think you'll ever settle on a specific sound, or constantly be changing?
I think I just constantly get bored with what I make, but also I don't want to fall into an endless cycle of recreating the same song a million different ways. I love experimenting and finding new sounds for sure though. It's like mining for gold forever and not finding anything and then suddenly you find some and you're like "damn that took forever, but I kind of dig how long it took because the process is so worth it, and also I have found some sick gold". I'm definitely addicted to trying new things in the music world and if anything that's my fuel.
I know you started producing only 4 years ago. What in your opinion is your biggest quality that allowed you to become so good so fast?
To be honest I just spent way too much time on making music. Like some days Ι'd go to class in the morning at 8 am and Ι'd stay at my campus just producing until midnight. Sometimes Ι'd do that for several days consecutively and it was kinda messed up now that I look back because I was just staring at my computer screen for hours on end. But hey, it was the most fun Ι'd ever had in my life if were being real here. So I don't regret one minute of it and I think it paid off somewhat haha.
Your Twitter feed is always interesting, and you have a really hilarious online persona. Do you think it's important for an artist to portray his personality on social media, and keep the fan engagement personal?
I think that artists can be a little bit too serious or repetitive online and it doesn't always seem genuine. So I try to keep it real online and literally say what I'm thinking whenever. The majority of the things I say are pretty stupid but they are real thoughts I've had, and some people seem to relate to them surprisingly. But yeah, I think an artist's personality has a huge part in their image and even how the listener may hear their music. I mean, it shouldn't feel like a chore or anything when you post online, it should feel natural. Except you are in fact talking to several people at once and some may unfollow you if they think you are crazy, but that is a totally different story!
How has your life changed after your music career started taking off?
I have set way higher standards for myself, but it was completely unintentional. I just kept getting more inspired and seeing that more people liked my stuff only made me want to do more. Also, I can finally afford to buy music equipment which is gonna make my whole process even more fun; oh man I'm stoked.
What do you think is your biggest accomplishment so far?
Well, I think I've finally started to become more comfortable using my voice which has always been a struggle for me. I still don't think I have the most amazing singing voice and I have a lot more practicing to do but I'm glad I don't feel as weird about singing.
Name a few of your dream collaborations, also stating why.
Ok so, Mac Demarco, oh man do not even get me started. I found him pretty recently and I'm just in love with everything he's made so far. I feel like hanging with him and tossing ideas back and forth while jamming is all I need in life ahahaha.
Thundercat is another artist d really really like to work with. That voice is just heaven and I don't think theres one song he's made that I've disliked. I'm sure we could make some weird funky electronic thing haha, I don't even know man the possibilities are endless.
I absolutely love Bon Iver and I've been listening to them for quite some time. I've definitely taken a lot of inspiration from all their projects but it would be so cool to experiment with the entire group. I've never really worked with more than one person at once so it could be a really cool experience.
What's a special talent you have outside of producing (and playing the bongos) that few people know about?
Ahahahaha. I'm good at video games and from time to time also dancing in the forest with my gnome friends.
What's your new year's resolution for 2018?
To get out of my comfort zone more, get better at piano and get over Mac Demarco. But I'm not sure if I'll accomplish the last one.
Follow Verzache
Facebook: facebook.com/verzachemane
Instagram: instagram.com/verzachemane
Twitter: twitter.com/verzachemane
Soundcloud: soundcloud.com/verzache