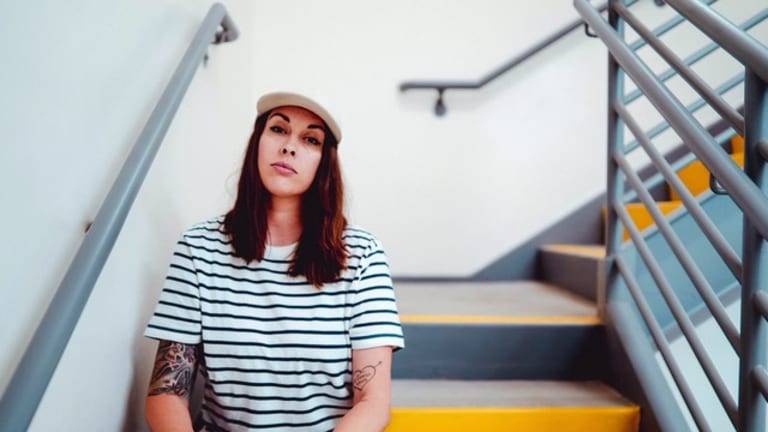 Dirtybird's VNSSA On Beats 1 One Mix [Interview]
With a chart-topping hit on Beatport this year, VNSSA is one to watch.
One of Dirtybird's fast-rising acts, VNSSA takes to Beats 1's weekly radio show One Mix. Knowing VNSSA, it's bound to be a tech house-heavy set with a nice mix of disco. Cue tunes from Purple Disco Machine, Sonny Fodera, KiNK, Codes, Dale Howard and Phantoms.
Tune in here, exclusively on Apple Music.
Air Date: Friday, 9th August 2019 - 21:00 LA / 00:00 NY / 05:00 UK
At the age of 12, VNSSA (real name Vanessa Barnes) wished to get turntables for Christmas. It took a while for her to actually get behind the decks, but music was a big part of her life all along the way. Between orchestra, high school bands, band camp, Barnes keenly explored the world of music. Growing up in Newport Beach, surfing and spending time at the beach daily, she listened to heavy metal, surf punk, and indie rock.
Electronic music came into the fold after a fallout with her band, spurring her to go at it solo. Barnes ventured into production, inspired by artists like Grimes and RÜFÜS DU SOL. Then, discovering "Don't Go" by Justin Martin and "Femme Fatale" by Justin Jay, she stumbled into the wacky world of Dirtybird.
Barnes grew fond of the label's quirky take on house music, and though she released her debut EP just last year, she quickly caught their attention. She was soon booked for Dirtybird events like their infamous Dirtybird Campout festival. Not only that, but earlier this year she collaborated with Walker & Royce on "Word." The track hit top spot on Beatport and made its rounds throughout house music DJ sets.
Learn more about Barnes as she told EDM.com about her first show experience, go-to places for new music, guilty pleasure record, and more.
EDM.com: First show experience?
VNSSA: The first big show experience I can remember was opening for Nora En Pure at The Wayfarer in Orange County. It was also the first time I used CDJs - I used to use a controller. I remember the crowd was so pumped they were climbing onstage and one guy was grabbing on to the DJ booth and nearly pulled it off stage. It took me and two other guys pulling it from the other side so it wouldn't fall over. Luckily nothing got unplugged and everything went as planned. Needless to say, after that I was hooked.
First time you brought your mom to one of your shows?
She's yet to come to a show. She lives in Costa Rica, so hopefully one day I can fly her to one of my shows, or play in Costa Rica!
The artist who inspired you to become a musician?
The artist who inspired me to go the DJ/producer route is Grimes. I played drums in bands and a lot of times I wanted to basically be the entire band and write and play all the parts myself. I knew I could do that by producing but I didn't know how that could translate on stage. I saw a video of Grimes playing a live set, and she did just that. That's what I aspire to do someday, hopefully soon.
Go-to places for new music?
Surprisingly Twitter. Up and comers are always sending me new music and stuff they're working on, which some of the time is really really good. I've found a lot of dope stuff that literally no one has.
Guilty pleasure record?
"Bad Girls" by Donna Summer.
Desert-island dance record?
"Poison Lips" by Vitalic.
Dream B2B partner?
Claude VonStroke.
Favorite BPM?
124.
Piece of gear you always need on the road?
Earplugs!
All-time favorite festival?
Dirtybird Campout.
Biggest misconception about dance music?
That all DJs do is press play.
How often do you get out and have fun, and where do you go?
Between gigging and working on music, I don't have a lot of time these days. Playing shows will always be my number one go-to for fun, other than that I love going to Disneyland and just getting together with my friends, wherever and whatever it may be.
City with the most underrated dance scene?
Fresno, Portland, Toronto.
Follow VNSSA
Facebook: facebook.com/VNSSAOfficial
Instagram: @v_nss_a
Twitter: @V_nss_A
SoundCloud: soundcloud.com/v_nss_a