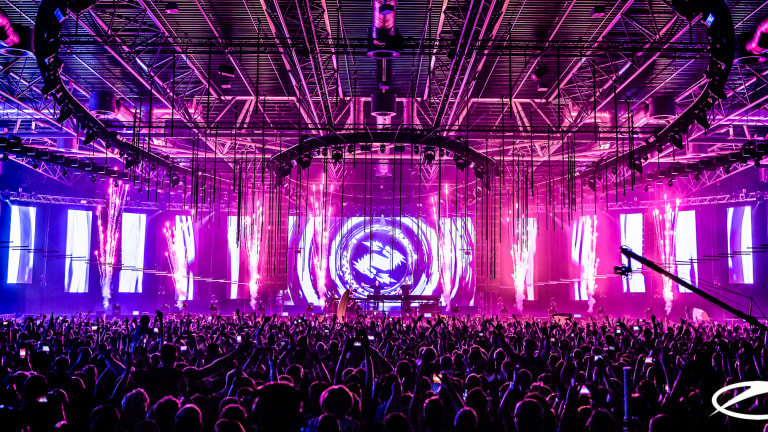 W&W Have Proven to Cherish Their Love for Trance [Interview]
W&W open up about their Trance comeback: ''[I]f we knew it beforehand we should not even have [played Ultra] as our NWYR project.''
Picture yourself 8 years ago. The whole EDM bubble was at the start of evolving and the Trance ''purists'' were going through an identity crisis. Why? There was a new wave of young producers developing a new ''Trance 2.0'' sound, by incorporating House and Big Room elements into their tracks. While some people instantly suffer from heart failure when the bpm goes below 138, others supported the new sound by which Trance could keep up with the times. This new movement was more or less led by Willem and Ward, better known as W&W. For a while, they had left the Trance sound that made their W&W career lift-off [pun intended], but last year they came back at it as NWYR. We have had a chat with them at A State of Trance 850, the place that brings back a lot of memories to them:
Ward: ''A State of Trance is one of the foundations of what W&W has become now. Our first real track Mustang was premiered by Armin on ASOT radio and also signed to Armada straight away. We actually got the inspiration for Mustang by visiting ASOT 300 in Den Bosch. After the event, we took the train home and went straight to our bedroom studio wanting to make a Trance track. This eventually led to Mustang.''
Willem: ''While raving at ASOT 300, we just needed to make a banging Trance track ourselves. As of today we still listen to it every Thursday and our love for the music is still very active.''
Being flooded by aliases 
It was, therefore, no surprise that an ASOT event was the place to launch their NWYR project. On March 26 they rocked the Megastructure on Ultra Music Festival Miami, where they debuted their alias. But they were not the only one with an alias on the line-up. Ferry Corsten presented Gouryella, Sander van Doorn debuted his Purple Haze act, and Arty brought his Alpha 9 to the stage. Apparently having an alias has become a popular thing.
Willem: ''It is not that it is popular. We just wanted to do something new [producing Trance tracks again] and thought the people would not understand it when we just do it as W&W. We put a lot of variation in our tracks and sets, but some productions we cannot really use in our W&W shows. But with these tunes, we can still make a lot of people happy, especially the ones that fell in love with our old sound. For 6 years now, whatever we posted on social media there were always a lot of people responding and wanting us to go back to our Trance roots. After visiting the ASOT stage at Ultra 2016 we thought; okay, we are doing quite well now as artists, let's just do this for our fans and give them something back. That is why we did it in the first place, but we thought the people would not understand it when we just do it as W&W.''
Ward: ''We had not a single clue there were 3 more alias acts on the Ultra line-up. It was a pure coincidence and maybe if we knew it beforehand we should not even have done it as our NWYR project. It is not that we really needed it being W&W, but it is not solely for our fans. We definitely enjoy making and playing these tunes ourselves. Especially the variation between W&W and NWYR makes it that much fun for us. It is awesome to work in the studio for weeks and weeks on our NWYR tunes, and then to finally be able to play a set with it. Then you really have a lead up to the actual event, first Ultra and now ASOT in Utrecht.''
The nerve-wracking first show
For their first-ever NWYR show at Ultra, they admitted being extremely nervous to play their project. This despite they have done such big Trance shows multiple times in the past, they were going to bring out the desire from a lot of Trance fans, and the sound they will be presenting is close to the one which made them break through. How can such experience guys still become that nervous for a set?
Ward: ''Well, our first NWYR show in Ultra included 15 tunes we had never played, and no one has ever heard before. It is not that we were nervous about the reaction about us going back to Trance or something like that. You just don't know how the performance would go and how the crowd would respond to all this new music.''
Willem: ''Picture yourself playing a DJ set for 20 minutes already, and the whole crowd is standing still and giving you zero energy back. You know that when you play Zombie Nation, they will straight away go crazy. No doubt. When we build our W&W sets, we know that at a certain point the crowd has some moments of recognition by which you can get their attention and energy back. But if you do not use such a track in your set and only play new unknown stuff, it definitely makes things more difficult and nerve-wracking.''
Ward: ''Tonight [at ASOT 850] we have 'only' played 8 new tunes, but since we did a few NWYR sets and released some tracks the crowd was more familiar with them. Their response to the tunes was beyond our expectations actually, which made it quite a bizarre experience to be back.
The future belongs to those who prepare for it today
Despite they played a number of 26 new tunes, NWYR has only got two releases and an Ed Sheeran bootleg on their resume. Having these numbers of tunes ready obviously feeds speculations about an NWYR album or mix compilation, since it will take 5 years to release them at the current pace. Despite that, we don't have to expect guys launching an album anytime soon.
Ward: ''I think we produced in between 20 or 30 NWYR tracks, but there is something about releasing an album. If you listen to one with 15 or so tracks on it, you will pick the three tunes you like the most. These you will play over and over again, but you will never listen to the rest again.''
Willem: ''Every week I got to listen to all these new tunes the other producers send us. When I see someone send us 10 tracks my first reaction is: 'Oh My God… please just don't.' It can be too much music as well.
If you release something new every week, the listeners have something to look forward to every week. That is much better than releasing it all at once. What do you want more when you can listen to a new tune every month.''
Ward: ''Indeed. If you are subscribed to the Donald Duck magazine, you can look forward to it every week. But if you buy a Donald Duck book instead, you will finish it in two weeks and need to wait the rest of the year for a new one.''
The question is whether the guys can keep their 'one tune a month' saying. They are not known for being a big fan of releasing their productions since you won't be able to change them anymore when it is out there. As perfectionists, they keep changing even minor things over and over again. Coincidentally the next NWYR tune is set to be released on March 16, precisely a month after the ASOT event in Utrecht [you don't necessarily have to give us the credits for that].
For the people that do not have the patience to wait for the tracks to be released, can always watch their ASOT 850 set a few times. Some tunes that could very well be part of it are collaborations with the talented David Gravell and Mark Sixma. While the latter hinted on this with a Facebook post, on a David Gravell collaboration W&W stated that; ''we really like David Gravell's music so maybe we should do something together and make it a banger.'' The next NWYR show will also be at A State of Trance, when the event returns to Sydney on April 21. But for now, let's relive the most recent one in Utrecht.