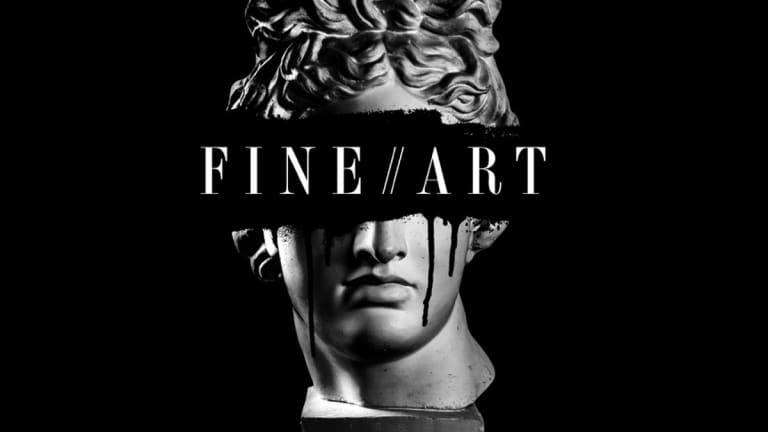 We Caught up With Friction to Talk About His FineArt Alias and Insane Work Ethic
The Drum and Bass legend talks about FineArt single, Maraki Records, Friction album and more.
British Drum and Bass legend Friction is the sort of workaholic we all want to be. Not only does he have a long-running career as a Drum and Bass DJ and producer, but he also runs three labels, with newest being Maraki Record the launched earlier this year with My Nu Leng. In 2015 he established his new FineArt alias to explore other forms of bass music. Now he's back with the new single, it's the perfect time to catch up with him.
EDM.com: You just dropped your new single 'Lighter Crew.' Can you tell us a bit more about it?
FineArt: I was in the studio one day and started running through some old jungle samples. I was literally just about to turn them into a Drum and Bass tune and then decided to switch down the tempo
You started FineArt alias in 2015 to explore more of the bassline and house influences. What inspired you to do it, and how hard was the transition from drum and bass to the new sound?
To be honest, I've been writing my Friction album for about four years now, so the FineArt project has been a great way for me to switch off and try something different. The first FineArt track I made was almost by accident so its been quite an organic process.
So far, how did you the crowd react to the new project? Do you feel like FineArt has an entirely different fan base, or you think some of the fans of your earlier works are into it as well?
It's been difficult to find time to start performing DJ sets as FineArt, but I've done a select few and really enjoyed it! It definitely feels like a very different live crowd.
Once again, FineArt material is out via Maraki Records, a label you started in 2017 with My Nu Leng. What's the idea behind it, and how are the things working out so far? What are your plans for the label?
Maraki has been great so far. The label started out as a drunken idea after too many drinks together one night, but we are all super passionate about it. We just wanna release exciting bass orientated music, and we've got some mad releases to come. I can't give too much away just yet, but we've got some very exciting signings lined up for 2018... watch this space ;)
Maraki is not the first label you started, as you previously launched Shogun Audio and more recently Elevate Records. What was your motivation for going into record label business?
I've always been someone that's like to make my own decisions, so I launched Shogun about 12 years ago when my Friction career started to take off. Elevate was more recent and covered the more dance floor aspect of Drum and Bass that Shogun doesn't cover. Now both labels are established, it's great to have the platforms to develop new artists. There's so much exciting talent out there!
Running three labels, your DJ, and producer career with both Friction and FineArt, how do you manage to keep things under control? I sincerely believe you found a way to clone yourself, but you keep the secret for yourself.
Haha, I wish that was the case. It was a big part of the reason for my time to call it a day with my Friction Radio 1 show on the BBC. There just wasn't enough hours in the day for everything! My Friction album is nearly ready and when that's done I wanna really up to the output level for FineArt! Things are crazy busy, but I wouldn't have it any other way!
Follow FineArt:
Facebook: facebook.com/fineartofficial
Instagram: instagram.com/officialfineart/
Twitter: twitter.com/FINEARTMUSIC
Soundcloud: soundcloud.com/fineartmusic