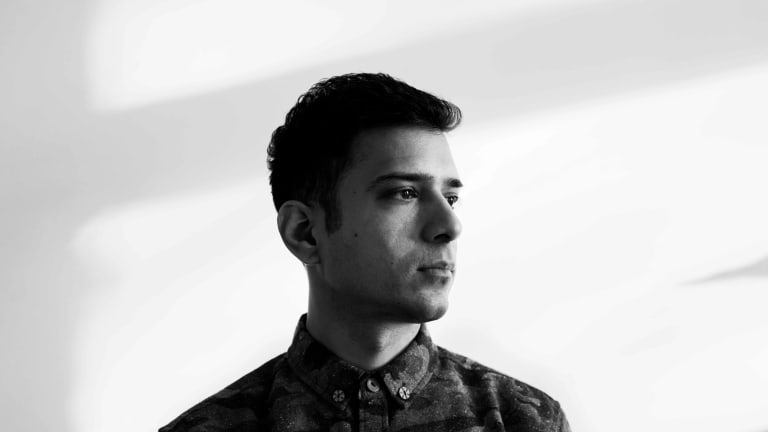 Wiwek Talks Marshmello Collaboration, Secret Talent and More [Interview]
We caught up with the Dutch producer right before his performance at Airbeat One in Germany.
Few producers have been releasing music so actively within the past years, while also having created their own unique style and repping it so much as Wiwek. The self-proclaimed creator of the jungle terror genre is not really paying attention to what is happening around him, and is killing it in his own lane. 
His combination of energetic drops and unique production has caught the attention of every big industry name. It has also landed him collaborations with the likes of Skrillex, Hardwell, Valentino Khan and, most recently, Marshmello. 
We got the chance to talk to Wiwek (real name Wiwek Mahabali) before his performance at Airbeat One Festival in North Germany. Other than his collaboration with Marshmello and his recent album, CYCLES, we talked about people copying him, his secret talent and more. 
EDM.com: Some months ago you released your album, Cycles. How was the creation process?
Wiwek: Well, everything on Cycles was completely new, not like my last album, Jungle Terror Saga. It has more crossovers, and it's essentially the finished product of me just making music every day for an entire year with a lot of people and getting inspired. It was a project for me to get inspired again, get creative again, and explore new sounds. To be honest, when I already had all the ideas, only then I knew that I'm working on an album. It was such a natural process, and it's self-released on my own label so it was a real fun project.
You were recently featured on Marshmello's Joytime III with your collaboration "Angklung Life." Talk to us about how that track came to be.
Well, actually, almost all my collaborations have happened through a Twitter DM. I think he plays a lot of my tunes in his sets as well, so I sent him some and he asked if I have any ideas about a possible collaboration. I sent him the "Angklung Life" ID and he loved it. From there I sent him the stems, he worked on it, and we kept sending it back and forth until it was finished, but that's how it went, it was all a Twitter DM. It's usually like that, two creative people meeting online and vibing with each other and wanting to create - and that's the funny thing about social media, that everything is so accessible. It's great.
You also launched your own label, Maha Vana. What made you feel like you had to create your own record label?
Well, it was mostly just creative freedom, like sometimes I make crazy shit and then no label wants to release it. Maha Vana was called Rimbu before and then I had to change the name for legal reasons. That's how Rimbu started as well; I was just making so many crazy tunes that no label wanted to release back in 2013 and 2014 so I dropped then all on Rimbu, and some of them became like really cool tracks for DJs. So that's the cool thing about having your own platform, everything I create I can just release, and I can also help other people as well. I haven't released any music from other artists yet because I haven't found the perfect match, but when I do, then I hope I can help them become successful. Besides the label, it's also a party concept and that's what we're going to do tonight at Airbeat One. When I do a Maha Vana show, it's with drums, like a bring a drummer with me, it's with like 30 monkeys we pump up, and we just create a jungle party out of it, and a lot of my classics are played live as well like "Killa" or "Pop It" or "Rebels," so it's like the whole package.
You have really pioneered your sound and have been the first to move in this direction creatively. I'm sure people have tried to copy it and sound like you, but was there any situation that was too much and you had to step in?
Well, usually when something like this happens I get really proud because apparently I inspire people, which is the best thing. I know the feeling cause I have people that I get inspired by as well, so that's nice you know that you can give others inspiration. It's sick, like it means I'm doing a great job being a creative to begin with, instead of everybody hating on it or nobody listening to it except my mom (laughs).
What is a secret talent of yours that no one knows about?
I'm very good at FIFA, but a lot of people know about that. I always say that music is not my talent; FIFA is.
What are some of your favorite artists right now?
I really loved the latest songs of TroyBoi on OWSLA. I also really love Habstrakt, like he put out this tune recently on Monstercat that's insane.
What things do you have coming up? How does the rest of 2019 look like for Wiwek?
I just finished some remixes. One of them is really fun, it's for a classic Gregor Salto track called "Azumba." Other than that I have so much crazy club shit coming that I also play in my sets, so I just have to get them all together and do something. I can put out some on my label, I can send some to other labels, I just have to sit down and organize everything you know, and obviously, I still have to sit down and finish so much stuff. That's what I kind of have in my mind right now, I'll think a lot within the next couple of weeks because I have a pretty chill schedule. I'll maybe just go into the woods, rent a house, and just think about what am I going to do with all these songs, and hopefully I can give them to the world soon. 
Follow Wiwek:
Facebook: facebook.com/WiwekDJ
Instagram: instagram.com/wiwekdj
Twitter: twitter.com/WiwekDJ
SoundCloud: soundcloud.com/wiwek