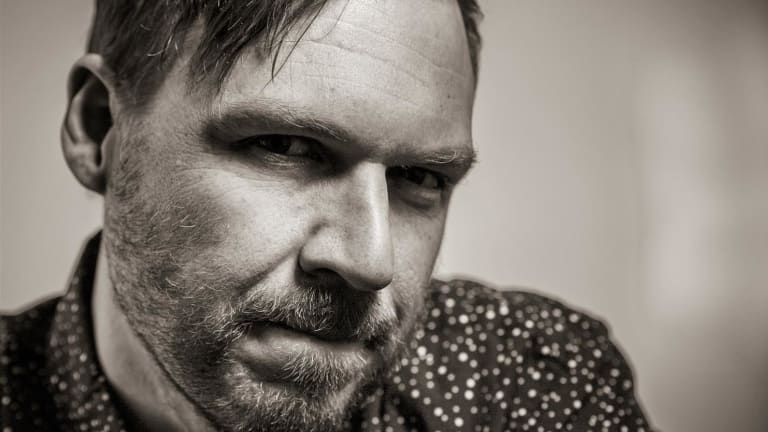 Worthy Shares Exclusive Dirtybird Campout 2019 Mix [Interview]
One of the original members of the Dirtybird Crew shared his tips for a great Campout.
For over a decade, Worthy has helped push the eclectic, dance-inducing Dirtybird sound, collecting a loyal fanbase along the way. The Washington, D.C. native is one of the original members of the Dirtybird crew and, alongside Head Counselor Claude VonStroke, has assisted in the growth of the annual Dirtybird Campout.
Having started out as a humble barbecue, Dirtybird Campout has grown to a full-blown weekend camping and music festival. The three-day affair allows artists and fans alike to partake in classic summer camp activities in an intimate lakeside setting.
The yearly event is accompanied by the traditional compilation album, Dirtybird Campout: 2019 West Coast Compilation. The celebratory album features eleven new tracks from label artists, including Worthy's "Take A Ride." 
Helping usher in the festivities taking place next week, Worthy has curated an hour-long mix showcasing tracks that are currently catching his ear. The house beatmaker supplemented the mix with a candid interview, which you can read below.
EDM.COM: You're one of the original members of the Dirtybird crew. Looking back, did you ever expect it to get to the level it's gotten to? 
Worthy: If you told me back at one of the first barbecues that Dirtybird would one day become a festival and be one of the leading house music labels, I probably would not have believed you. It's hard to imagine because quite honestly we were so in the moment. I'm so proud of the sound and vibe our crew has created, and the love we feel all around during our events gives me a lot of gratitude. 
I have to give it up to Barclay and his wife Aundy for having the vision to push Dirtybird as far as it has gone, as they really worked their asses off to make it all happen. I'm not sure what is next, a barbecue on the moon?
The early days of Campout saw different venues across California. Do you have a favorite locale?
I really love the new location the best out of the three. It's the most beautiful and it has water to swim in which is amazing and it feels good that it is so close to home and where it all started. 
At the first location, we had a little lake but you could not swim in it. That spot was great with the lush grass it had and how close to the airport it was. Although I have some amazing memories from the years we were there, it wasn't as natural a fit. 
The new spot just beats it out in so many ways, it just feels really pristine and open. This second year is going to super dialed in now that we know what didn't work last year, and the crew is really putting together a lot of fun surprises for everyone.
How do you prepare for the three-day camping festival?
I just try and make sure that I get a ton of sleep and am as rested as I can be. I know that I am not going to be sleeping all that much as there is just so much music to listen too and activities to do, and friends to hang out with. 
Also, since I've been to Burning Man so many times, I already have a pretty proper "survival" kit for out there. My top five most important necessities are earplugs, extra toilet paper, sunscreen, bandana, and swim shorts... and of course, patches! 
Out of all of the games and activities at Campout, which one do you excel at? And which one do you stray away from?
I would not say I excel at it but my favorite activity has been the water balloon toss. I somehow have ended up at that one every year and it is so much fun to watch everyone try and catch the balloons. I have never made it super far in the game, but I'm always dying with laughter. 
The one I tend to stray away from is the three-legged race, as I just feel like I will get hurt doing that one and I can't afford any knee or back injuries... I mean, there's an entire weekend to warrior through, so I also just go with the flow and see where the fam birds take me.
You've created an exclusive mix for this year's event. Do you have a specific way of curating this mix as opposed to others? 
I focus on our community and creating a strong Dirtybird vibe that I know people will enjoy, which is often different than some of my other mixes. I think it's important to curate it as if I'm representing our entire crew. And I also like to include tracks that I imagine playing at the campout, and just showcase tracks I'm currently super feeling.
What can Worthy fans look forward to after Dirtybird Campout 2019?
I will be going on tour with Vanilla Ace in the fall. I have a new comp I have been putting together on Anabatic Records for Amsterdam Dance Event that has some amazing music on it as well as a new track from me, and I also have a release coming out on Box Of Cats that I'm very hyped about. 
Lots more coming down the pipes but that's all I can announce at the moment. Can't wait to see everybody out there in camp gear. I'll have some fun gifts so come find me, y'all!
FOLLOW WORTHY:
Facebook: facebook.com/WorthySF
Twitter: twitter.com/w_o_r_t_h_y
Instagram: instagram.com/itsworthy
FOLLOW DIRTYBIRD CAMPOUT:
Facebook: facebook.com/dirtybirdcampout
Twitter: twitter.com/DirtybirdCamp
Instagram: instagram.com/dirtybirdcamp