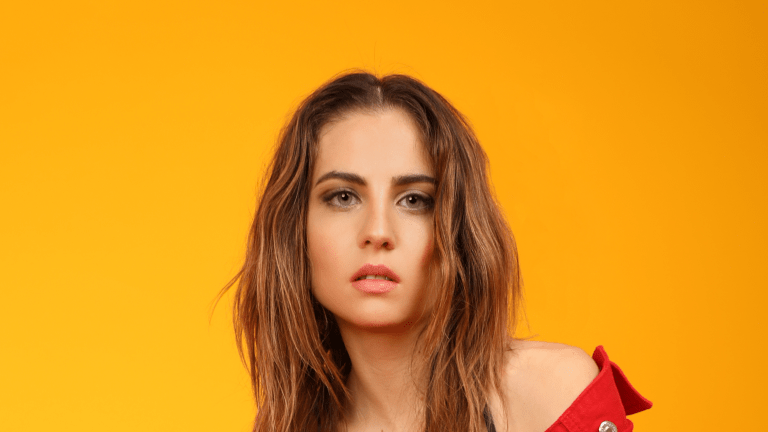 Xenia Ghali Talks About New Remix & Future Ambitions (INTERVIEW)
With several million streams to her name, Xenia Ghali is a name that we've ben paying attention to for several months. With her original song "Stick Around" accumulating over 1 million Spotify plays, we caught up with her to discuss dream collaborations, and her plans for the future.
The playinfields remix is really awesome. How did you decide to get him involved on remix duties, did you guys talk about it prior to it being confirmed?
Thank you so much! Sirup Music, the label that released 'Stick Around', reached out to Playinfields for a remix. I was actually in Greece at the time, just starting my summer tour, when I received a phone call from Sirup about the remix. They played it to me over the phone and I went crazy for it! It is very difficult for me to listen to a remix of one of my records without being emotionally involved, as there is always a part of me that feels strongly about the original. 
The second I heard this remix my face lit up and I absolutely loved what he did with the chords. It was actually the first thing I heard when listening to it. It is very difficult to change the harmonic progression of an existing song without it sounding 'strange', but Playinfields absolutely nailed it! 
The original song gained over 1 million streams which is very impressive. Are you hoping for similar results with this remix?
The remix is fantastic and it's a completely fresh take on the original so I'm hoping that people will love and support it as much as they did with the original. 
You've worked with big names such as Pitbull & Wyclef Jean previously. If you had the opportunity to collaborate with anyone, who would it be?
There are so many artists, producers and DJs I admire. If I had to pick a name it would be Billie Ellish. I'm a huge fan of her work and I would love to experience what we would come up with in the studio.
What are your plans for the next few months? Any standout releases or shows we should look out for?
I am currently on tour in Europe, having headlined the Colour Day Festival in Athens and Summer Paradise alongside Sunnery James & Ryan Marciano, as well as getting ready to release a few new singles. I am really looking forward to a couple of new releases with Sirup Music and to spinning at one of my all time favourite clubs on September 1st, Cavo Paradiso in Mykonos. 
This is a question that I ask in all interviews. If the world was to end tomorrow, what would you want future generations to remember you by?
My love for other people, life and music, standing up for equality and as someone who would have given inspiration and strength to women trying to break into industries that are perhaps more challenging for them.