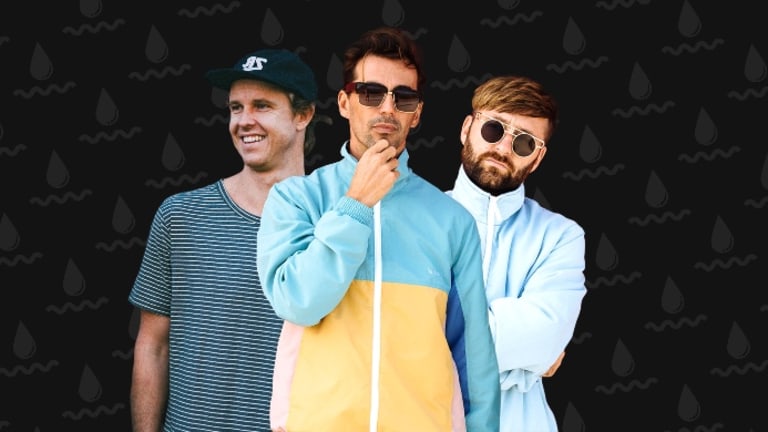 Yolanda Be Cool and Cut Snake Take Us To Chilimanjaro With New EP [Interview]
'Afro House' with Schtick
Last week we received the release of the funky new EP Chilimanjaro by  Yolanda Be Cool and Cut Snake. It's a bright 2-track collection that makes you want to just dance. The 'Afro-House' beats smoothly build with an electric hollering vocal. Both "Chilimanjaro" and "Afro Force" will be favorites at upcoming DJ sets no doubt about it.
I got the chance to send over some questions to the guys of Yolanda Be Cool so they can break down the collaboration with Cut Snake. Check it out below:
First off, congratulations on the release of your new EP Chilimanjaro! I love the tribal tech house vibe. I feel like hearing this during a sunset set would be epic! So, how did this collaboration come to be? 
Thank you!!! Haha Yes...it goes down pretty nicely at sunset.
The collab came out basically we are really good mates with Cut Snake and we always send each other tunes so these ones, we sent to Leigh and he had some really awesome ideas, so rather than just take his ideas, we got together and nutted them out together.
We definitely plan to do more tunes with each other.
What was the creation process like for the EP? Did you already have a direction in mind or did it all develop organically? 
Pretty organically really. We are always on the hunt for samples...be they African, Italian or Indian..It doesn't really matter to us..we just look for something that we can turn into something interesting and original.
Then with an EP..It's obviously nice to be cohesive..so two African sampling tunes together...made sense to us....
Why did "Chilimanjaro" land as the title? It's such a great name. 
Well..we actually have Danny Robson to thank for that....he manages Rufus and when we sent them the tune, it didn't even have a name then they decided to put the song in their Mix Mag Cover Mount Mix so we had to give it a name. The main hook...to us it sounds like that's what they are saying....and it's a bit of fun...
If you could choose, what would be your fondest musical memory? This could be shows, collaborations, discovering a song growing up, anything! 
I think it would have to be seeing our name on a huge billboard in Ibiza. After coming to the island as fans for so many years, was awesome the first time we ever saw our own name on a big billboard for a gig we had one summer.
Do you guys have any festivals or venues on your bucket list you're eager to play at? 
Definitely Coachella. That's always been a huge goal which we are still hoping to make happen. 
What should we expect next from you both?
After Chilimanjaro, we have our next release on Sweat It Out. It's called "Dance & Chant" and we're very excited about it. 
Finally, if you could give any upcoming dj/producer/songwriters out there a word advice what would it be?
Try and make songs that when you are DJ'ing....if you need a song to get everyone on the floor....make that song,....if you can..then you know you've made a winner...(easier said than done)