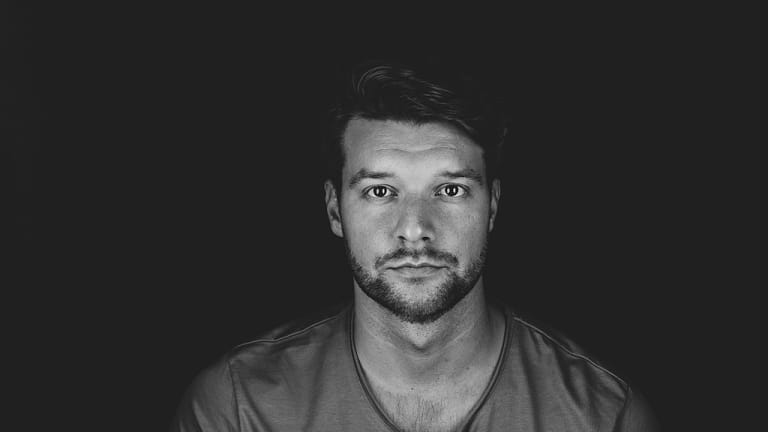 Yotto on His Latest "Dance Floor Drama," Your Paradise Fiji Set and More [Interview]
Following the launch of his artist imprint, Odd One Out, Yotto talked about matters of music with EDM.com.
Anyone well versed in the style of deep house curated by Anjunabeats sub label Anjunadeep will recognize the name Yotto (real name Otto Yliperttula). If he has his way, however, his recently launched Odd One Out imprint will bring to light the music of a newer era of up-and-coming artists.
Yliperttula recently inaugurated the label with a single titled "Shifter" and then followed it up with another titled "Nova." He doesn't want to confine Odd One Out to his own releases, though. He claims to have received music from lesser-known producers whose submissions fit within his vision for the label.
EDM.com recently had the opportunity to talk to Ylipperttula about the label as well as his upcoming Your Paradise Fiji appearance. Read on to see what he had to say, and find out whether he'll visit your city as part of the Odd One Out Tour he's embarking on this week.
EDM.com: "Nova" is a more peak-hour flavor of your sound. What were you trying to capture with that one?
Yotto: I wanted to do a little bit more of a dance floor drama. I don't know if that's the right way to put it, but I had this brass thing that's in the breakdown and I wanted to do something very clubby and moody around it. I tested out two different versions over almost three years, and then I forgot about it and made a totally new version this year.
Did you come up with "dance floor drama" on your own? That's a really cool way to describe a track.
Yeah! I hadn't thought about that, but yeah. It kind of came out of nowhere. There's all sorts of different colors and emotions you can bring out with dance music, and sometimes the more dramatic things work. It doesn't have to be super cheery or sad or nostalgic. Dramatic - I think that works. It describes where I went here.
You've alluded to "Nova" being one of several tracks that will come out on an upcoming album. What can you tell us about that?
It's not going to be an album, it's an EP that I'm working on. I started my own label called Odd One Out, and I'm building the first four tracks into an EP. "Nova" is the second one of those.
How does "Nova" compare to the other three tracks on the EP?
It's definitely the most dramatic, in a way (laughs). They all share a slightly darker dance floor sound. That's where my head is at right now when it comes to DJing - driving music that still has a message somewhere in there.
In regards to Odd One Out, in a post you said that you didn't think anyone could do a worse job of running a label than you. Why did you decide to?
I've worked with incredibly well-run labels over the past few years. Anjunadeep would be a great example of that. I feel like I've learned a lot from all of these people that I've worked with, and I wanted to build my own little avenue on the side. 
I still want to work with other labels as well but it felt like a good time for doing something that's 100% me, where if I make a record today and feel like I want to release it I can have it out in a couple weeks. I'll just be really flexible and not think about things too much. It works well for me that I can do whatever I feel like.
Do you feel like you're coming up with a lot of music right now that may not fit on the labels you've released with in the past?
Yeah, there's always been a lot of music that I haven't really had a place for. All these labels have always been really open to whatever I make, but I saved up a bunch of music for a rainy day, or just for something different, and this might just be me venting my catalogue of unreleased music.
Both of the label's singles so far have a different rendering of an animal head as their cover art. Is that going to be an Odd One Out thing, or just a thing for this first EP?
That's a thing for the first EP. It combines something odd with something quite familiar. It takes animals that aren't mundane, but people know and love or hate or whatever, and then we have this great artist, Will Armsen do these crazy 4D effects on them. I feel it captures the feeling of being an odd one out, or the weirdo in the room.
Do you have concrete plans to release music from other producers for Odd One Out, or is it strictly an artist imprint at this point?
I have a lot of plans but none of them are very concrete (laughs). For the first half year or so it's just going to be me putting out my own music. What I would like to do is put together a compilation of music from artists I know and artists nobody has heard of. There's a lot of great music sent to us by kids who don't know what to do with it. I'd like to compile something cohesive from all this music that I get and put that out as a statement of what the Odd One Out sound is.
This year will be your first time playing Your Paradise Fiji. How did you get involved with them?
It was with Anjuna, actually. We might be doing a takeover, and then I'm doing my own gig there as well. I basically said yes because it's Fiji. I'm not going to say no to Fiji!

Have you been before?
No, I have not, so that was also a factor.
Are there any special plans for the Anjunadeep takeover at Your Paradise?
I wish I knew! I think they are trying to explore options of where the stage will be set up; it might be a small island party you have to go to by boat. I don't know, actually. 
Other than the two songs on the debut Odd One Out EP, do you have any other music in the works that your fans may not know about?
Not really, no. There are some really exciting talks with labels about remixes but for right now I'm focusing more on the Odd One Out stuff.
Follow Yotto:
Facebook: facebook.com/yottomusic
Twitter: twitter.com/yottomusic
Instagram: instagram.com/yottomusic
SoundCloud: soundcloud.com/yotto