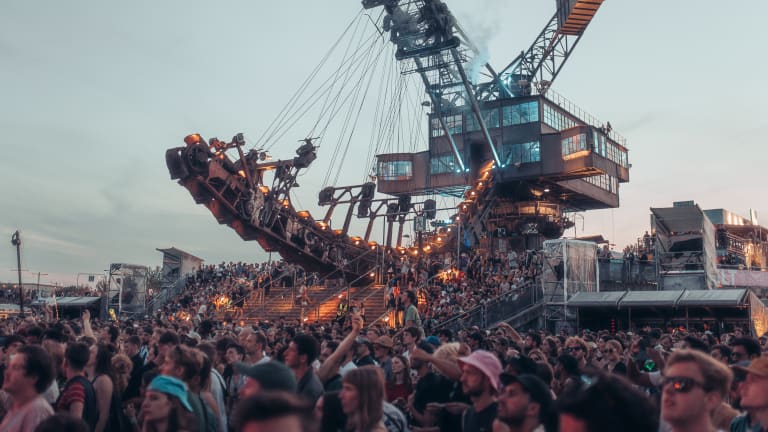 6 of the Most Unique Music Festival Locations on the Planet
Tired of raving in grass fields and convention centers? So are we.
Many people claim that the only important aspect of a music festival is the music. Though there's a kernel of truth to that statement, it's easy to see that's not totally accurate. When large festivals pay upwards of $20,000 per stage, it's an understatement to say that scenery matters.
Read on to take a trip around the globe and see some of the planet's most unique, exotic, and downright gorgeous music festival locations. 
1. Secret Solstice - Reykjavík, Iceland
Secret Solstice is a not-so-secret festival that resides in Reykjavík, Iceland. Not only does it boast a naturally spectacular scenery, but also, due to its proximity to the Arctic Circle, it takes place during the Midnight Sun; that is, the festival sees nearly 72 hours of sunlight during its three consecutive days.
Notably, Secret Solstice also offers two side events: Into the Glacier and The Lava Tunnel. Into the Glacier is a 100-person rave inside of Langjökull, Iceland's second-largest glacier, and The Lava Tunnel is a 50-person event inside Raufarhólshellir, a 5,200-year-old laval tunnel. 
Official website here.
2. Les Dunes Électroniques - Mos Espa, Tunisia
Les Dunes Électroniques is the only festival on this list that is from another planet… sort of. Situated in Tunis's slice of the Sahara, Les Dunes Electroniques takes place in Mos Espa, of Star Wars fame. Here, DJs spin their music amongst the abandoned film set that was once used to depict Anakin Skywalker's childhood home.
Official website here.
3. Melt! Festival - Gräfenhainichen, Germany
Melt! Festival is one of Germany's largest electronic music festivals. It is held in Ferropolis: The City of Iron, a massive coal mine-turned-museum. Amidst the grounds are five absolutely towering mining machines that ravers can party in and on. This gives the festival a uniquely eyewatering industrial grunge. 
Melt! is a fully fledged camping festival with various tiers of camping and VIP options. There is food, beverage, showers, restrooms, and lake access for campers. 
Official website here.
4. Lost & Found - St. Paul's Bay, Malta
If beach parties are more your style, look no farther than Annie Mac's Lost & Found festival. Taking place on the island country of Malta, Lost & Found can't help but be suffused by beachy vibes. 
Lost & Found happens over four days and across various locations in Malta. This includes daily pool parties at the Café del Mar (itself nestled in Malta's National Aquarium), beach parties, boat parties, and raves in literal castles. 
Official website here.
5. Outlook Festival - Šibenik, Croatia
Outlook Festival is a five day festival held in locations scattered across Croatia. In previous years, festival stages have been variously stashed on boats, beaches, in tunnels, and even in an abandoned moat.
Notably, Outlook Festival has opening events in St. Michael's Fortress, a medieval fortress from the Iron Age, and the Pula Arena, the most well-preserved Roman amphitheater in the world. 
Official website here.
6. Envision Festival - Uvita de Osa, Costa Rica
Envison Festival is a longstanding event held in the jungles of southern Costa Rica. Setting the gold (green?) standard for sustainability, Envision touts pristine beaches, jungle canopies, waterfalls, cabanas, tree houses, yoga retreats, jungle and ocean excursions ... the list goes on. 
Official website here. 
Brian Baker is a writer and photographer based out of St. Louis. You can find his portfolio here.