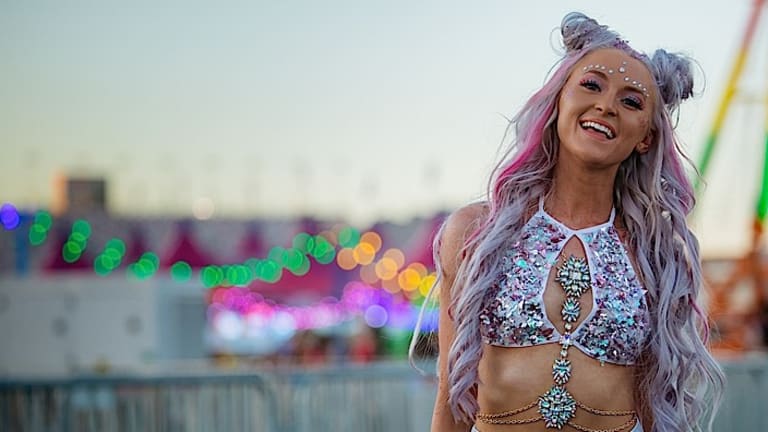 Fashion Salute: Our 8 Favorite EDC Looks
Start prepping!
With the 2018 EDC Las Vegas Lineup finally revealed, we thought to gather our favorite EDC looks -hoping these will inspire you for your next EDC ensemble! EDC is a magical event where with fashion, well, anything goes. Although most will wear nipple tassels and a bungee cord, here are some other fun fashion go-tos for this extraordinary festival!
Hood Life
To add some edge to any outfit, add a hoodie. Block the haters!
Clear Sights
Wear this fashion statement all night long! The perfect addition to any outfit!
Statement Shirts
Turn heads and make someone chuckle. 
Glow Up
Be the light in the dark. Add some glow from GloFX and make it easier to be found. LOL
Wig Out
Get playful by adding a wig to your outfit! This festival is the perfect place to bring out your alter ego!
Scarf Game Strong
The OG of EDC pieces. Look dope and dodge that dust!
Backpacks R Life
The biggest lifesaver and best fashion accessory. For guys and girls, dress your fit up with a cool backpack! You'll never worry about your things again.
Love
The best accessory of them all. This is the best place to show some love. Like they say, everyone is welcome here.