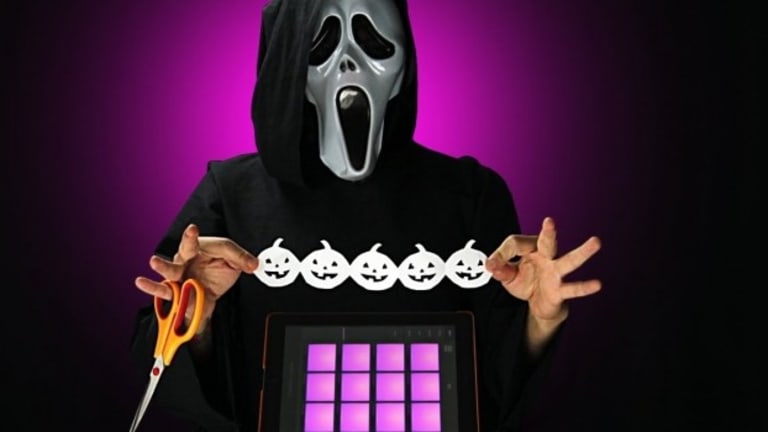 Publish date:
10 Last Minute Costume Ideas So You're Not an @$$#073 this Halloween
Hilarious yet affordable ideas.
Hilarious yet affordable ideas.
Halloween is creeping up on us! Are you spooked that you haven't figured out your Halloween costume yet? Have no fear, we are making the toughest part easy for you! What better way to celebrate this lovely holiday than to dress up as our beloved EDM trends!? We have curated a list of comical and clever ideas that won't break your budget and will have everyone squealing like a schoolgirl.
Fyre Festival
Too soon? Remind us of the biggest festival flop and dress up as the infamous Fyre Festival. Look like a social media influencer stranded on an Island and be an instant knee slapper!
DJ Dillon Francis
Inspired from the music video "Need You" - "DJ" Dillon Francis is your go-to for comedic relief this Halloween! Grab a visor, put some headphones on and throw up the hang loose sign. For the cherry on top, carry Gerald around! Whoever doesn't get the costume you don't need in your life.
Marshmello
Our favorite treat! Grab your favorite white t-shirts and throw on your marshmallo helmet and you're a international star! Helmets can be found on Ebay and there are many online tutorials on how to make your very own!
Skrillex
OWLSA or die. Put on a black side swept wig, add some glasses and be the musical genius that Sonny is! Oh, don't forget to wear all black.
House Music
Literally be house music. LOL Add a spin to a house costume, add music notes and become an instant music genre!
Daft Punk
Be a classic favorite and dress up as this iconic duo! Pick out your best makeshift suit and throw on that iconic helmet and turn heads.
Techno Viking
We never really deserved him in the first place, but now you can embody Techno Viking with little more than a chiseled chest and some (too) tight pants.
Major Lazer
Be our favorite reggae infused character of Major Lazer!
Deadmaus
Need we say more? Be the deep house legend and throw on those mouse ears and a makeshift suit! Iconic yet affordable.
Old Man Raver named Dave
We all have seen that guy. Make everyone die laughing and be the old man at the festival! Honestly, it may be a foreshadow of our future selves! LOL