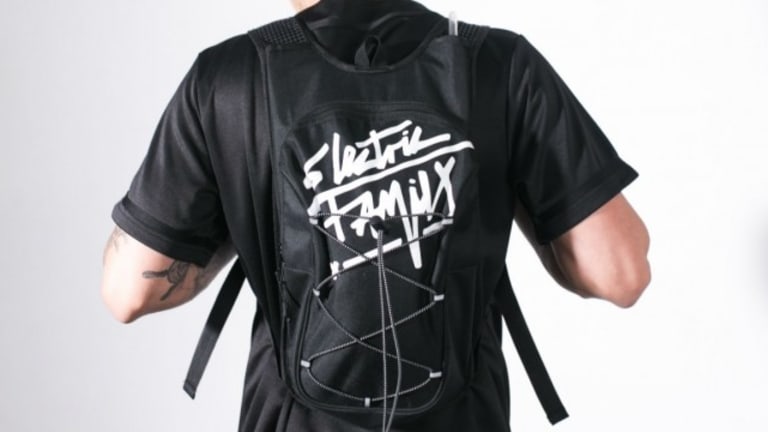 We've Got the Details on Electric Family's Top Secret Artist Collabs Dropping on Black Friday
With new items, exclusive artist collabs, and Black Friday deals, you're gonna want to have your wallet at the ready.
Thanksgiving is the time of year where for one long weekend we can put off our fitness goals, engorge ourselves on all of our favorite seasonal foods, and enjoy the year's most divine food coma. Oh yeah, and see our family.
Although hanging around with Pops watching football is a nice alternative to our late-night bar tabs, what gets us most excited this time of year is scouring the shelves and webstores to find the best deals of the year. Whether you've got a list of people to buy presents for this holiday season, or are in the mood to #treatyourself, Black Friday is the time to scoop up the items that we've been eyeing for months on our wish list.
Set your alarm for Electric Family's Black Friday/Cyber Monday announcement!
Even though we're a few months away from festival season, now is the time to re-up on next season's fiercest looks with Electric Family's Black Friday Sale. The fan-favorite streetwear brand has plenty of special things in the works including 6 new secret artist collabs that will make you the subject of envy.
Now, I know we're not supposed to tell....so let's just keep this a secret between friends. We've caught wind that folks over at Electric Family are really pushing out some sick goods this year. Not only are the EFam crew dropping 6 new artist collabs, but one of them features our favorite mau5 clad DJ. 
With 30+ new goods on the way, you've have plenty of limited edition looks to choose from. On top of the new line, every purchase will get a golden ticket which will give you cash back bucks ranging anywhere from $5 to $500! Three lucky shoppers will also will win a super secret grand prize surprise of a lifetime courtesy of the Fam. We can't tell you much more than that though, so you'll just have to peep the link below when the announcement goes live on Thursday, November 23 at 10am PST

Okay, okay, okay. Will let you in on ONE MORE secret. But that's it! You're not getting anymore out of us!
We're particularly stoked that Electric Family is going to be releasing a brand new hydration pack just in time for Black Friday. Now you can keep you cool in the crowd, keep your valuables safe, and as always, proudly rep the Electric Family tribe.
If you want anymore info you're just going to have to wait! If we told you anymore we'd get in some serious shit, so to keep us out of hot water just set your alarm for 10am PDT on Thursday November, 23rd!
[Follow the link for Electric Family's Black Friday/Cyber Monday announcement!]
*Sponsored Content