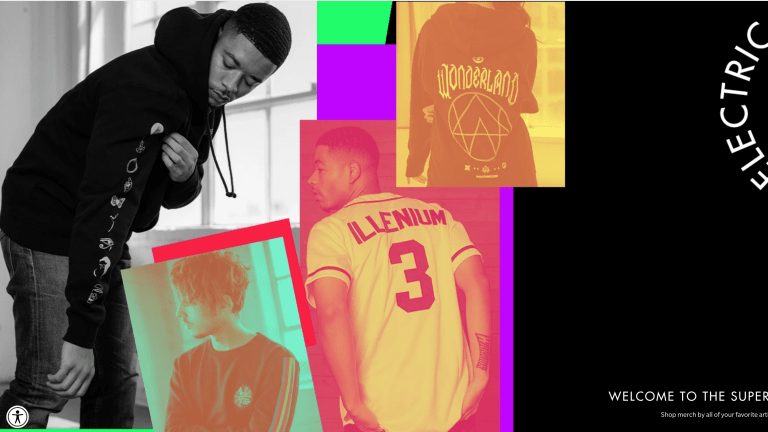 Electric Family Launches Online Superstore
The new Electric Family superstore is a one-stop shop for all your favorite EDM merch.
Leading apparel brand Electric Family has launched a new artist Merchandise Superstore to provide fans with a one-stop-shop for all of their favorite artist, festival, and music label merchandise needs. 
In the coming months and years, the Superstore will be constantly updated to feature a diverse range of shopping options from a vast range of incredible brands within the Dance Music industry. By bringing all of these sought-after brands to a single store, fans will save on shipping (as well as the environment!) with the ability to order from multiple artists in one consolidated (and fully biodegradable) package.
Electric Family will also continue to release their signature exclusive charity collaborations, allowing fans to make a real impact when they shop with incredible non-profits such as as the Ocean Conservancy or Pencils of Promise.
From shopping for merchandise by brands you already know and love, to the process of discovering and falling in love with a new artist, you'll always find something that fits your music needs at the Electric Family Superstore.
FOLLOW ELECTRIC FAMILY:
Facebook: facebook.com/ElectricFam
Twitter: twitter.com/ElectricFamily
Instagram: instagram.com/electricfamily
SoundCloud: soundcloud.com/electricfamily