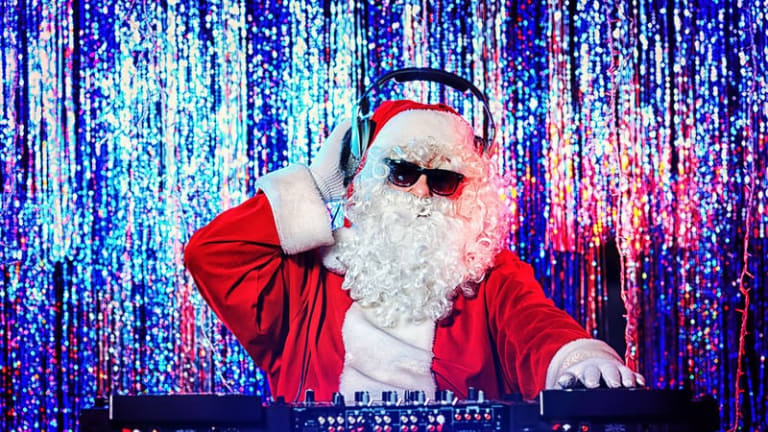 5 Black Friday and Cyber Monday Shopping Spots for EDM Fans in 2018
We curated a list of 2018 Black Friday and Cyber Monday gift shopping spots.
There's a high chance that you haven't decided where to shop at this holiday season. Don't worry, EDM.com has chosen the top stores for music lovers in 2018. 
For the most giving time of the year, it is only proper that we point you in the right direction so you can lock down the best deals for your rave bae. Check out these five hotspots with the sweetest deals!
5. ELECTRIC FAMILY
This clothing company specializes in exclusive artist merch, charity collabs, premium festival gear - and, of course, vibes. They have dropped eight new clothing collaborations with artists like Getter, Tiësto, Alison Wonderland and more resulting in clothing branded with each DJ/producer's logo. Check out their biggest Black Friday/Cyber Monday sale here. 
4. VIBES EARPLUGS
Vibes High Fidelity Earplugs are great for both concertgoers and musicians. Unlike traditional foam earplugs that block and muffle sounds, Vibes decrease the volume of loud live music to a safer and more comfortable level. At the same time, they still allow you to hear the music and everything around you clearly. Vibes' clear design makes them virtually invisible, allowing you to be discreet about wearing hearing protection in public. Grab them here.
3. IHEARTRAVES
This is the utopia of jewelry, masks, light toys, leg wraps, bodysuits and more. This site has every festival necessity you can think of, and they are having a massive Black Friday sale here. 
2. V-MODA HEADPHONES
Give your music fan friends the gift of sound. V-MODA headphones are the perfect present for quality audio and style. They also create custom orders for musicians! Get some great discounts here. 
1. THE GYPSY SHRINE 
Let's admit it, we all need good glitter in our lives. The Gypsy Shrine is the premiere shop for one-of-a-kind glitter for festivals and shows. This colorful collection stands out from any other kind of glitter, and you can catch their sale here.