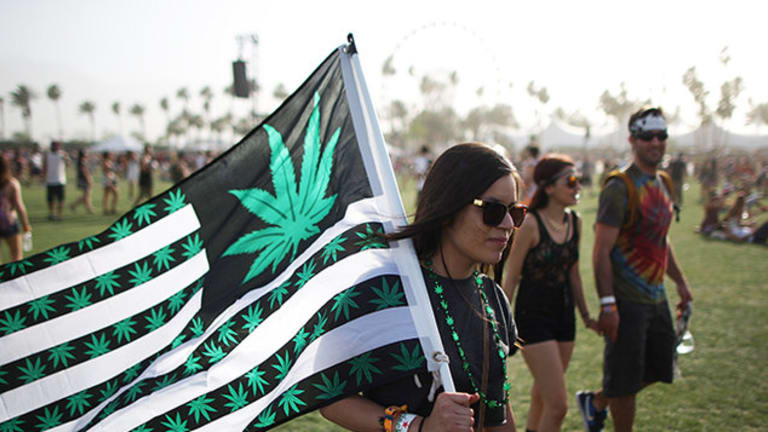 Festival Season Is Here: Which Drugs Are Most Popular?
Get a feel for what to expect at your favorite festivals this summer.
If you've been to your share of shows and music festivals, you know what it's like to completely immerse yourself in a huge crowd of like-minded music lovers.  What you also know all too well is the variety of intoxicated people that you unavoidably run into every time, whether that be the sloppy drunk, the half-asleep stoner, or the ecstasy-ridden frat boy.
Even though most festivals are starting to promote safe use of drugs, there is no way to prevent consumption from happening completely.  We all know that drug use at festivals is "part of the experience" for many, so we thought we'd give you some information about what to expect and where for your 2018 festival lineup, thanks to a study conducted by TickPick.
Ladies and gents, we present to you the top five contenders.
1. Alcohol
Unsurprisingly, alcohol is the most used substance with over 3/4 of participants reporting getting a little loose at a festival.  Who can resist a cold beer or a vodka-lemonade in the desert heat?
2. Marijuana
Medical marijuana is now legal in 29 states and recreational marijuana is legal in 9 states, so we're not surprised that smoking at festivals came in at number 2.
3. MDMA/Molly/Ecstasy
13% of respondents had admitted to using MDMA in some form (and probably investing in a dust mask or pacifier) while at a festival.  This might seem minuscule, but it's actually a fairly large percentage.  
4. Mushrooms
Only about 8.5% of people prefer to take this drug at festivals.
5. LSD/Acid
A small portion of participants take a trip somewhere other than the festival grounds (get it) and go down the rabbit hole during a kick-ass set.
When looking at drug use at specific festivals, alcohol is the most popular substance at SXSW, marijuana, mushrooms, and LSD are the drugs of choice at Burning Man, and MDMA tops Electric Daisy Carnival.
Head over to tickpick.com for even more information including a comparison of drug use between GA and VIP ticketholders.