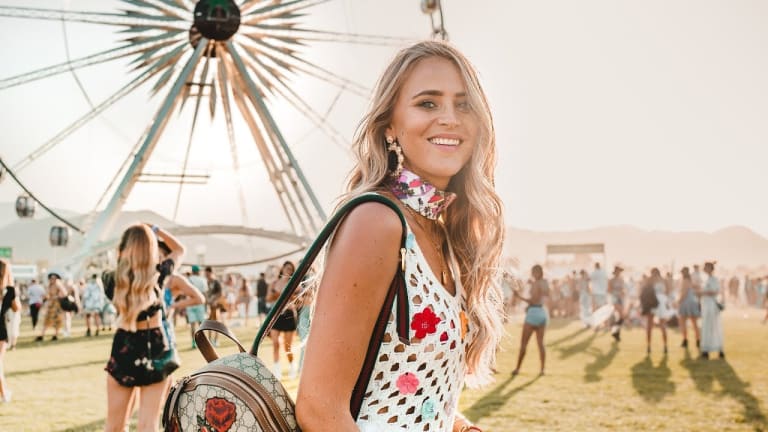 6 Must-Have Accessories for a Stress-Free Festival Season
Get well prepared this season with these music festival necessities.
Festival season is upon us and the last thing we want you to be is stressed. This year, we have compiled a list of our favorite and affordable accessories to keep you breezy. With heat, security, dust, dehydration, and damaged ears as potential aggravations, we feel like it's imperative to get you ready properly. Check out our top six savvy picks that will enhance your next big event!
1. Jansport Mini Backpacks
These little guys will turn heads... and save you a lot of time at security. Jansport's brand new translucent mini backpacks will remove the hassle at bag check and hold all your precious belongings securely. Get them in time for festival season now!
2. Vibes Hi-Fidelity Earplugs
We love music and we want you to hear it forever. Be proactive and take care of your sweet ears with Vibes Hi-Fidelity Earplugs. They protect them from damage and enhance the sound at the same time! Try them out for yourself here. 
3. Electric Family Bandanas
Look cool while keeping that dust out of your mouth with Electric Family's vibrant bandanas. These versatile products come in a variety of colors to fit any festival goer. Check them out here.
4. Diff Eyewear
Protect your beautiful eyes from the sun with these stylish glasses! Diff Eyewear produces quality products and donates over a million to charity! Oh, and they're affordable. What more could you ask for?! Buy one and get the other free now. 
5. iHeartRaves Hats 
Block out the sun and haters with a classic festival hat. These beat the heat and keep you from getting irritable under the harmful rays. Catch good vibes here!
6. Vibedration Backpacks
Stay hydrated with these cute and colorful bags! Vibedration's unique backpacks securely hold your water and have a hose attached for easy access. This will help you avoid the water fountains as much as possible. Get smart with your festivals here!