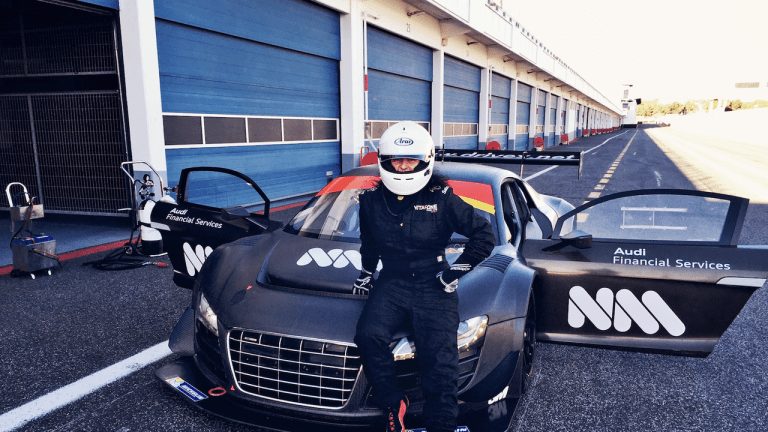 Nicole Moudaber Talks Passion for Race Car Driving in Interview
The Queen Of Techno's alter-ego can be found on the racetrack.
Nicole Moudaber needs no introduction. The Nigerian "Queen Of Techno" has been a household name within the genre for years and established herself as a must-see act across the world. Her interests reach far beyond the DJ booth, though.
In an exclusive episode of Red Bull TV's Alter Ego series, Moudaber reveals that she has a passion for racing, and even considered becoming a professional race car driver. "At a very young age, I loved cars, bikes, speed, and everything thrilling like that", says Moudaber, who works with a coach to beat her personal records on the track. 
Finding parallels between being behind the decks and behind the wheel, Nicole Moudaber draws inspiration from both driving cars and performing. She compares her live performances and marathon DJ sets with her racing sessions; the level of focus and energy required, and the rush that comes from both activities give Nicole a natural high. "It's like sex, maybe," she jokes in the video.
Between her racing, touring, studio time, and radio show, it's safe to say Nicole Moudaber stays pretty busy. In the coming months, she'll be hitting the road for a spring tour that includes Coachella Valley Music and Arts Festival, Ultra Music Festival, and more. 
Follow Nicole Moudaber:
Facebook: facebook.com/officialnicolemoudaber
Twitter: twitter.com/nicolemoudaber
Instagram: instagram.com/nicolemoudaber
SoundCloud: soundcloud.com/nicolemoudaber